Gavin Newsom Proposes California Stimulus Check as Recall Petition Passes 1 Million
California Governor Gavin Newsom unveiled plans to send additional $600 stimulus checks to low-income households in the state earlier this week, as a petition pushing for him to be recalled rallied to 1 million signatures.
Releasing a statement on Wednesday as the nation's attention was drawn to the Capitol riots, Newsom said roughly 4 million Californians would receive $600 in state stimulus funds—in addition to the $600 federal relief funds being distributed by the Internal Revenue Service.
The Democratic governor also said he would extend state eviction protections and ensure federal rental assistance funds were sent to local families in need.
"Through the Golden State Stimulus, Californians who have been impacted by this pandemic will get help to provide for their families and keep a roof over their heads," Newsom said.
The extra $600 checks will be available to recipients of Earned Income Tax Credit in the state, as well as those eligible who file a claim with their taxpayer identification numbers.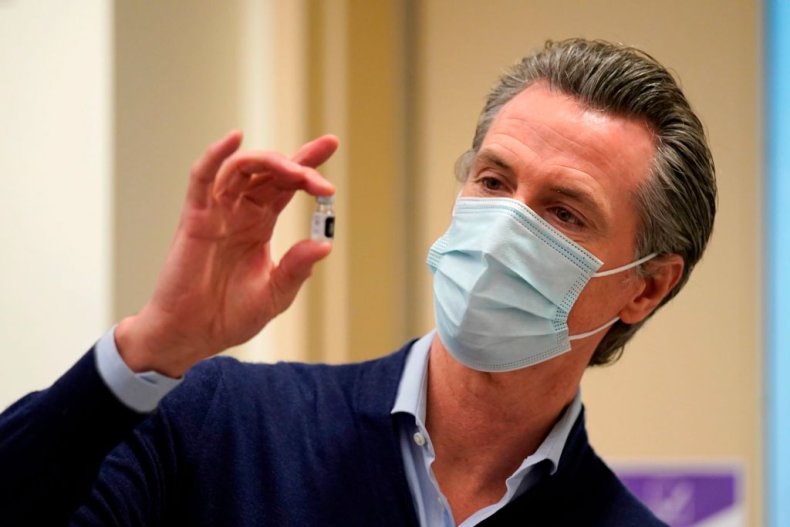 Undocumented migrants, including those with U.S. citizen children, would be among those who would be able to benefit under the state scheme, Newsom's office said.
The state leader also said that under his proposals the local eviction moratorium, set to expire at the end of the month, will be extended.
However, he did not say how long the extension would last, and tenants would still have to pay 25 percent of their monthly rent to avoid being turfed out of their homes amid the ongoing COVID-19 pandemic.
Gov. Newsom announced the new relief measures on Wednesday as organizers of an attempt to recall the state leader said they had gathered 1 million signatures on their petition for a ballot. The San Francisco Chronicle reported that the group needed around 1.5 million signatures by mid-March to spark a recall election.
The recall campaign gathered steam after the governor faced criticism for attending a dinner party with multiple households at The French Laundry in Napa Valley, a contravention of his own rules to avoid such settings amid the pandemic.
He later admitted that he had made a "bad mistake" by going to the dinner, and should have "drove back" to his house when he realized how many households were present for the celebration.
"You can quibble about the guidelines, etcetera, but the spirit of what I'm preaching all the time was contradicted," he said at the time. "And I've got to own that. So, I want to apologize to you. I've got to preach and practice."
Newsweek has contacted Governor Newsom's office for comment on the petition and his stimulus check plans.