Gavin Newsom to Face 46 Opponents as California Certifies Recall Ballot
California election officials on Wednesday night released a certified list of 46 candidates set to appear on the state's recall election ballot as Gov. Gavin Newsom prepares to defend his office.
California Secretary of State Shirley Weber's office published the amended document following a series of court hearings initiated by candidates who were either not included on an earlier list of qualifiers or who were contesting information the earlier document included.
The certified list features 46 candidates who will vie to remove Newsom from office ahead of his first gubernatorial term's official end next year. Earlier this month, the state's lieutenant governor designated Sept. 14 as the date for the recall election.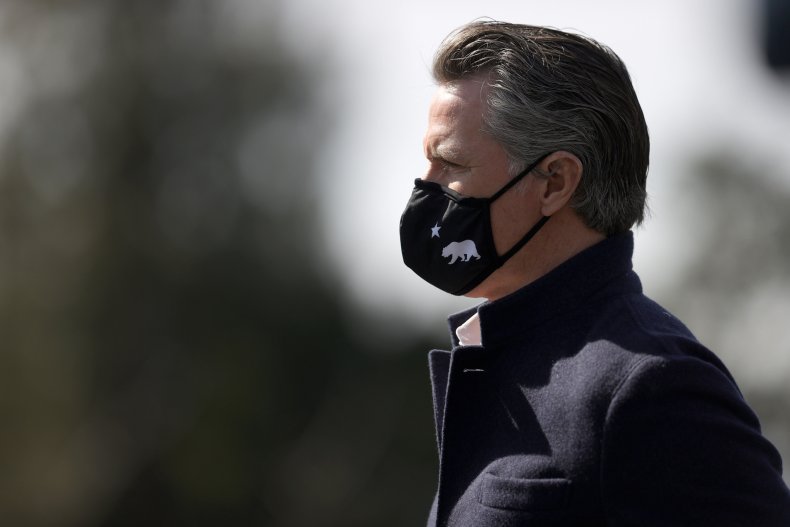 A preliminary list of 41 candidates was released on July 17, one day after the state's candidate filing deadline. It was updated Monday to add one more name, Democrat Armando "Mando" Perez-Serrato, who identifies himself on his campaign website as a small business owner with experience in K-12 education, project management and project development.
A handful of candidates began initiating challenges to the preliminary list following its release. Republican Kevin Faulconer, the former mayor of San Diego who announced his intent to run for governor in February, filed a lawsuit in the hope of changing his ballot designation to "retired San Diego mayor." Kevin Paffrath, a YouTube personality who was listed on the preliminary ballot as a Democrat, also argued Wednesday in favor of swapping his name on the ballot with that of his YouTube identity "Meet Kevin."
Both Faulconer and Paffrath took to social media following their Wednesday hearings to say their requests had been denied.
Meanwhile, conservative radio host Larry Elder sued Weber's office on Monday in the hope of adding his name to the ballot. Elder said he complied with all of the state's requirements to participate in the recall election as a candidate, despite a notice he received from Weber's office stating otherwise.
Elder's petition was ultimately successful in adding his name into the mix.
"Victory!" Elder tweeted after a judge ordered his name be added to the candidate list. "My next one will be on Sept. 14 at the ballot box."
The candidate names will appear on the ballot beneath an initial question asking voters if they wish to recall Newsom. If more than 50 percent of the votes cast in the recall election favor removing Newsom from office, the candidate who collects the greatest number of votes will be named the new governor.
This method has been used only once before to remove a sitting California governor from office. In 2003, Democrat Gray Davis faced more than 100 candidates in a recall election that resulted in his ouster. Republican Arnold Schwarzenegger became Davis' successor after winning more than 48 percent of the votes cast statewide.
Polls conducted this spring indicated a majority of California voters did not want Newsom removed from office. Faulconer and John Cox, a businessman who lost the state's 2018 gubernatorial race to Newsom, were identified in those polls as voters' preferred recall candidates, though the surveys were conducted before all of the candidates included on the state's certified list had announced their campaigns. New poll results released Wednesday evening by Inside California Politics and Emerson College showed Elder leading among the recall candidates, with Cox and Faulconer following 10 points behind.