Gavin Newsom Recall Live Updates: Latest Developments in California Governor Race
Gavin Newsom appears poised to be the subject of California's second gubernatorial recall effort in its history, after the announcement that organizers had obtained enough verified signatures to trigger a special election in the fall.
Newsom, a first-term governor who took office in 2019, has seen a decline in support as California imposed some of the country's strictest lockdown measures during the coronavirus pandemic. The Democrat has also been plagued by controversies in recent months, including his dining out at a San Francisco restaurant for a lobbyist friend's birthday with a group that exceeded in number California's COVID-19 restrictions.
"I made a bad mistake. I need to preach and practice, not just preach and not practice," Newsom later told reporters after critics pointed out the governor had spent weeks asking residents to stay home and avoid gathering in groups in order to slow the virus's spread.
The state also is undergoing a massive investigation into its unemployment agency, the Employment Development Department, which paid out billions in benefits to ineligible individuals, including prisoners at local and federal jails. The investigation has meant over 800,000 Californians have received their benefits after considerable delays at a time when the pandemic has pushed unemployment to some of its highest levels in a decade.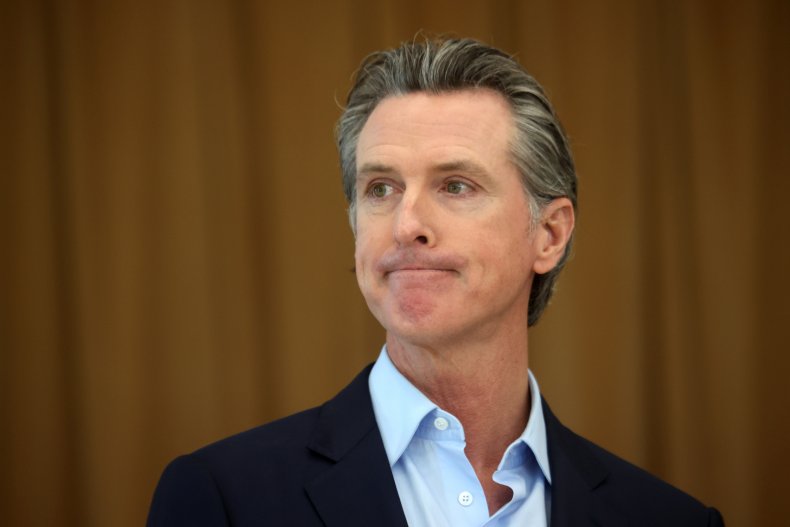 While Newsom has been the subject of other recall campaigns, this is the first effort to reach the required threshold number of petition signatures and move to the verification process to determine if enough of the names are registered California voters. On April 26, it was announced that 1,495,709 signatures, the number needed to launch a recall election, had been verified.
Although the number of signatures has not yet been certified by California's secretary of state—the point at which the upcoming election will become official—four challengers have declared they will run against Newsom. Of those, Caitlyn Jenner, a former Olympic champion and reality-TV star, has the most name recognition.
Jenner has never run for or held public office, but her campaign is being managed by Brad Parscale, a senior campaign adviser for former President Donald Trump. The other contenders challenging Newsom are former San Diego Mayor Kevin Faulconer; entrepreneur John Cox, who lost his 2018 gubernatorial bid to Newsom; and former California congressman Doug Ose.
In California's last recall election, Arnold Schwarzenegger defeated Governor Gray Davis, a Democrat, in 2003.
Gavin Newsom Applauds California's Lowered COVID Case Rate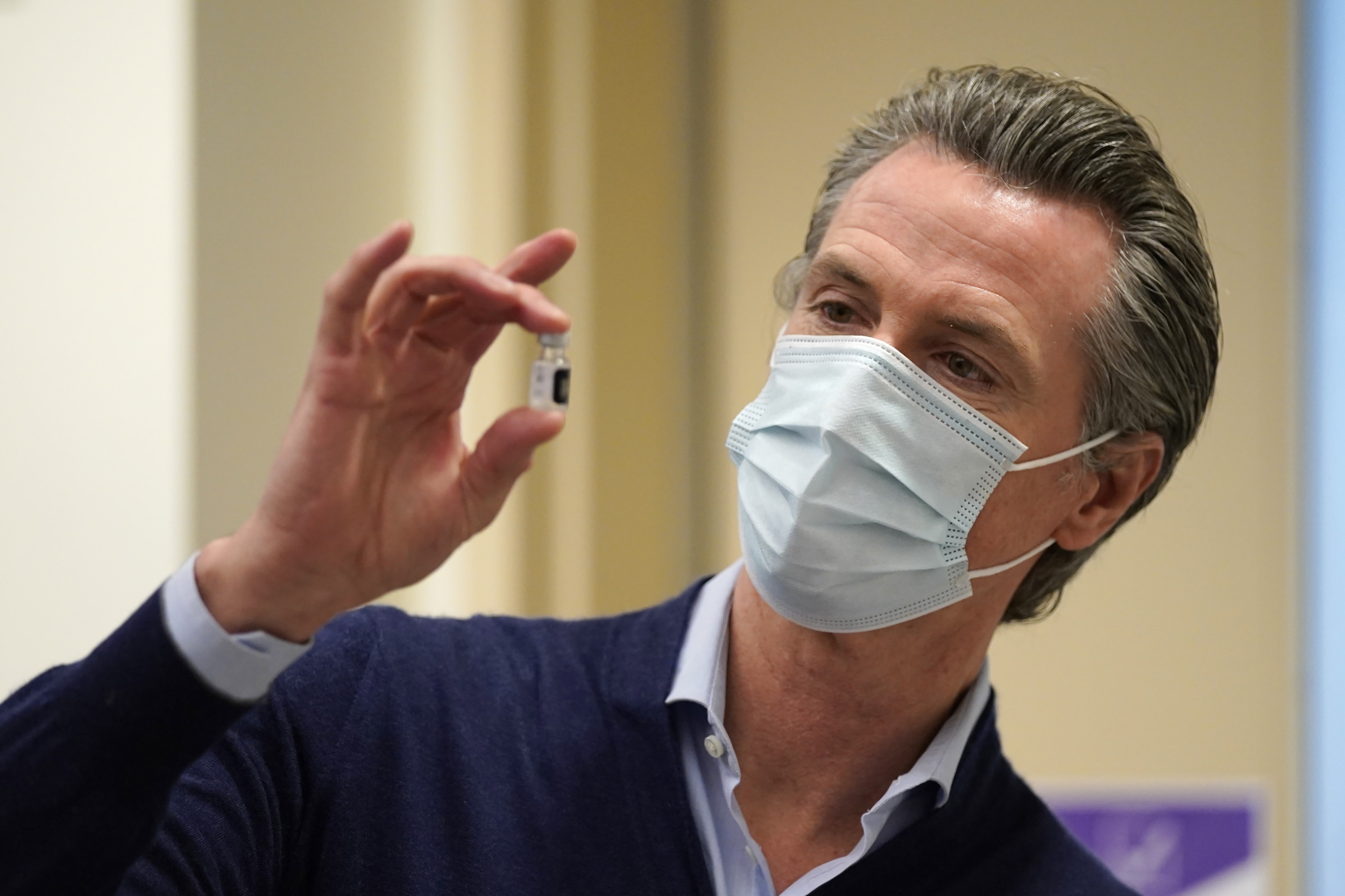 On Thursday, California Governor Gavin Newsom tweeted that the state now has the lowest rates of COVID-19, attributing the successful turn-a-round to statewide vaccination efforts.
"California has the lowest #COVID19 case rate in the nation," Newsom tweeted, along with a graph sourced by the Centers of Disease Control and Prevention (CDC), showing that the state now has just 33 cases per 100,000.
Newsom's tweet comes after he faced months of backlash from critics and organizers of the recall movement for initiating strict lockdown orders.
Throughout much of 2020 and early 2021, the state was under one of the strictest lockdown orders, as coronavirus cases and deaths skyrocketed. In recent months, Newsom has moved to ease some of those restricts – with many claiming he's done so in response to the recall efforts – and has stated that he hopes to reopen in full by June 15.
"We can now begin planning for our lives post-pandemic. We will need to remain vigilant, and continue the practices that got us here—wearing masks and getting vaccinated—but the light at the end of this tunnel has never been brighter," Newsom said in a statement earlier this month.
Randy Economy, a senior advisor and spokesperson for the RecallGavin2020 campaign, previously told Newsweek that Newsom's "draconian lockdowns have really destroyed millions of people's lives needlessly, in addition to the virus."
"He's fighting for his political life right now," he added. "If it wasn't for the campaign, he wouldn't have acted this way. He would have kept everything locked down."
As of Thursday, California has fully vaccinated 48 percent of the population. The state has recorded over 3.7 million cases and 61,656 deaths, according to a database from the New York Times.
Recall Organizer Pans Groups Creating 'Publicity for Themselves' By Raising Money to Oust Newsom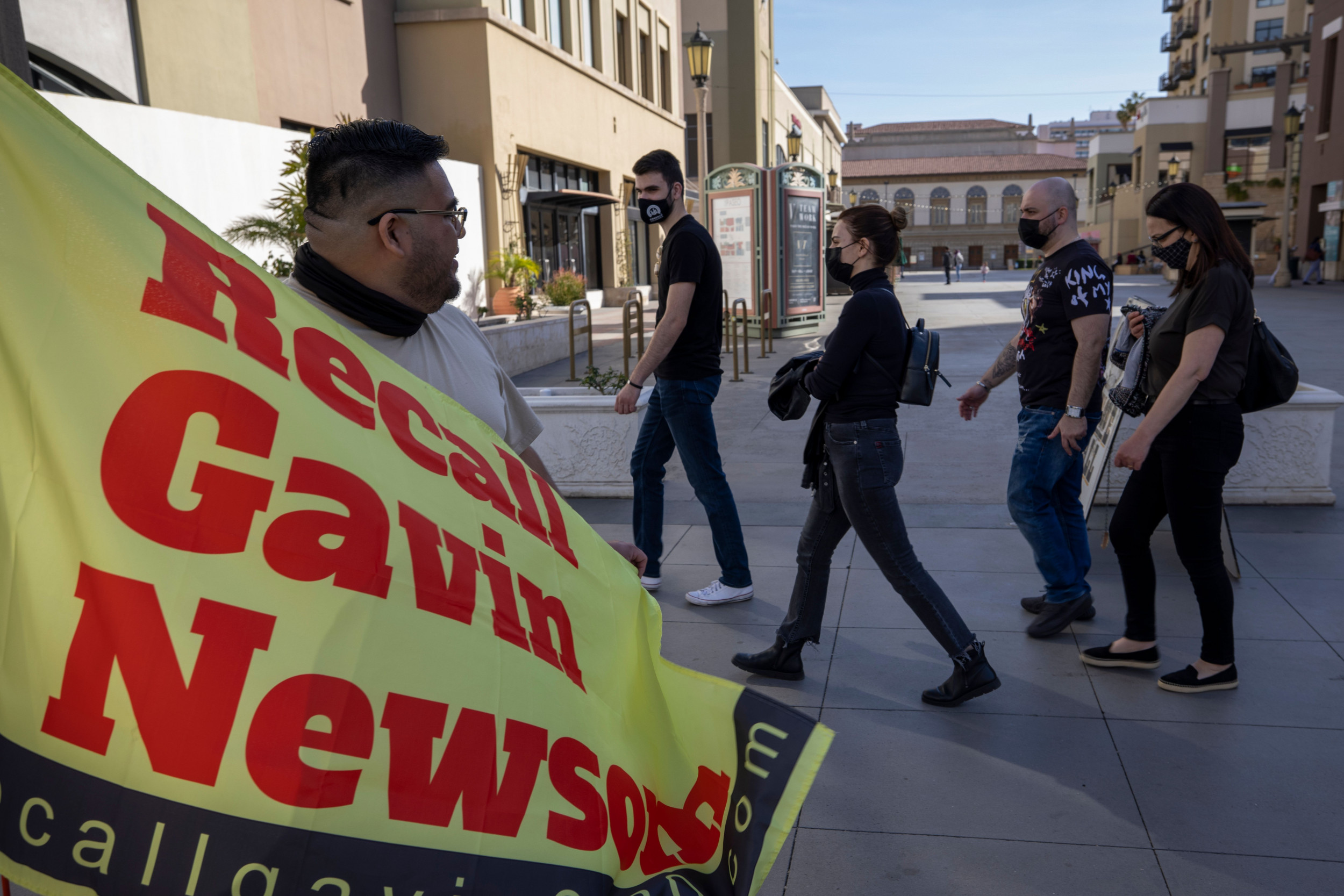 The movement to put a recall on the ballot for California Governor Gavin Newsom is undoubtedly one of state Republicans' greatest success stories — so much so that everyone is clamoring for a piece of the action.
"We united the state under the one cause of recalling Gavin Newsom, which brought a lot of people together," Mike Netter, one of the leaders of the Recall Gavin 2020 campaign, told the Sacramento Bee. "Now that it's ready to hit the ballot, everybody's jumping on the bandwagon to try to raise money and create publicity for themselves."
The California Republican Party, the Republican Governors Association and state political action committees are competing for the spotlight in the state's second-ever election to unseat a governor.
While fundraising and promotion from larger institutions are appreciated by some, the recall's original organizers told the Bee they're worried about the movement being hijacked.
"There's a lot of grifters that are coming through," said Anne Dunsmore, campaign manager for Rescue California, a partner of the original recall committee, the Patriot Coalition.
Recall Newsom Organizer says Californians Trying To Add Names to Petition After Deadline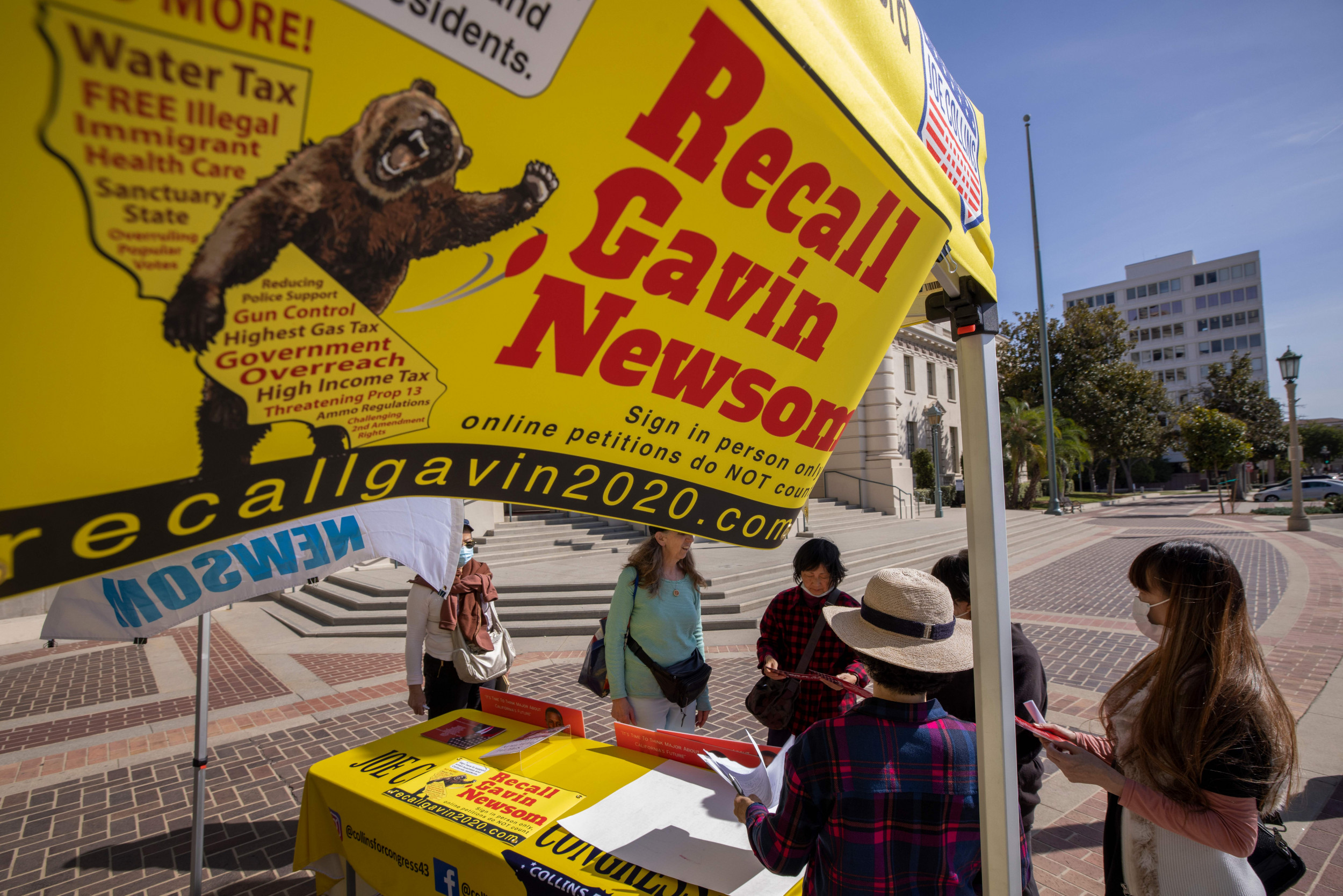 Californians have 30 days from April 26 to decide whether or not to withdrawal their name from the recall petition. If enough people remove their name and leave less than 1,495,709 signatures, the recall will be stopped.
While Democrats are attempting to sway voters to remove their name by outlining the possibility that the election could cost taxpayers millions of dollars, the RecallGavin2020 campaign told Newsweek Thursday that would be highly unlikely.
Randy Economy, a senior advisor and official spokesperson for the recall campaign, said more than 2 million people signed the petition, and individuals continue to call the campaign's office daily to see if they can still add their name.
"People are so angry right now at Gavin Newsom that we're getting calls from people wanting to add their name, as opposed to taking their name off," Economy told Newsweek Thursday. "I don't see anybody wanting to take their name off based upon a cost estimate of an election that may or may not be accurate. What we're seeing is a reversal."
"We're getting calls everyday from people saying, 'can I still put my name on the petition? Is there any way that I can go ahead and add my name to this?', but sadly, we have to say 'no,' the process is over."
The deadline to sign the petition was March 17.
"I think the world is ready for watching democracy in action, and I think this is going to be the greatest show in the world for people to watch to see how we really are in charge of democracy. Gavin Newsom is not in charge of California, the people are," Economy added.
Los Angeles County, 25% of California's Population, Accounts for 16% of Newsom Recall Signatures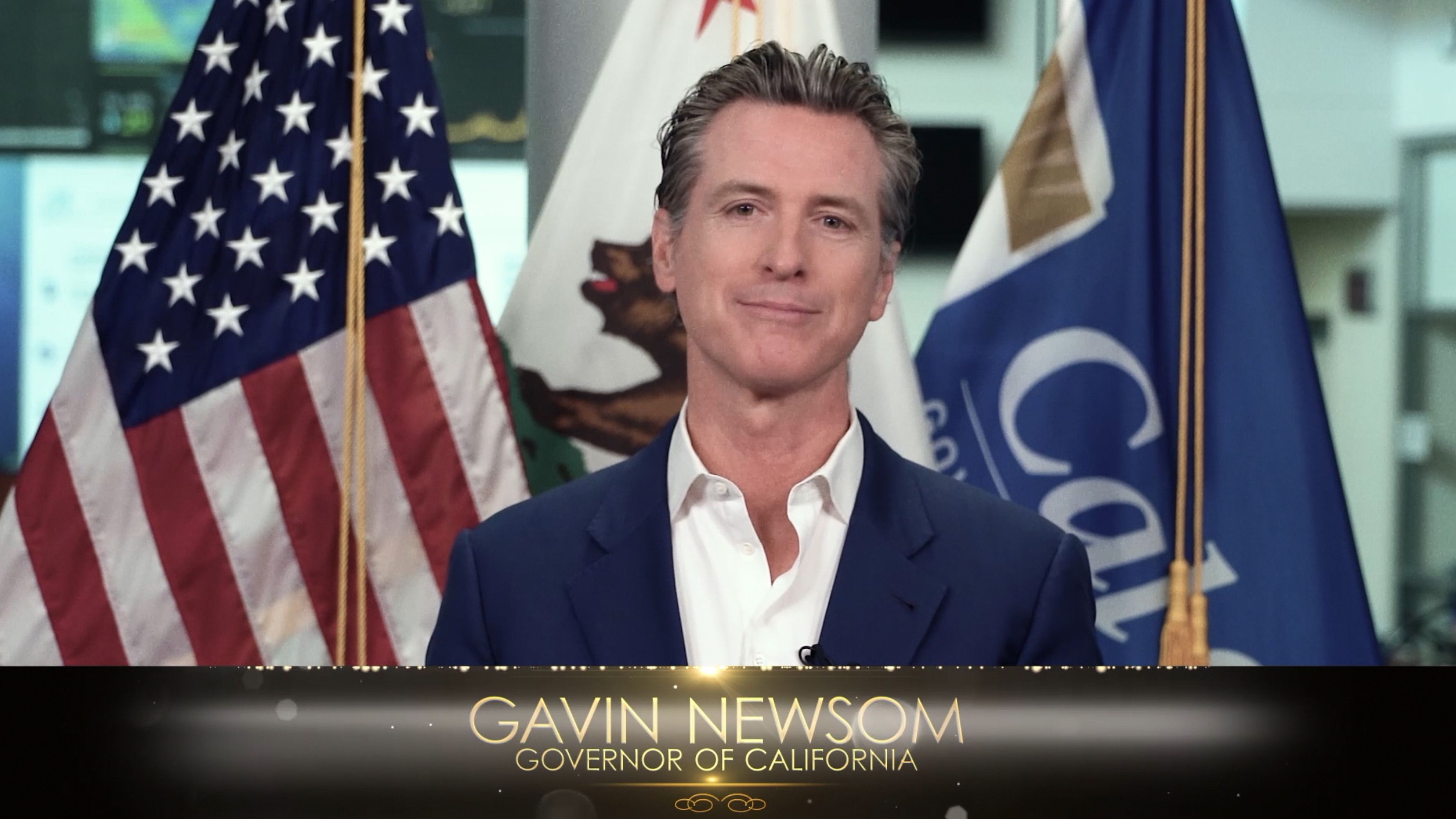 California's urban centers are usually easy wins for Democrats, but signatures in the petition to recall Governor Gavin Newsom show Los Angeles County was responsible for 16 percent of overall signatures collected.
For the second time in the state's history, California voters will decide whether to remove a sitting governor. Los Angeles County, which represents a quarter of California's population, provided more than 264,000 of the 1,626,042 voter signatures verified by local election officials.
A Los Angeles Times analysis found the recall effort found a major source of support in the state's cities. The data, released by the state's top election official, doesn't specify addresses beyond Los Angeles County to show which areas provided the most signatures, but the Times said results show that support for a recall is statewide.
The governors' critics list business closures and job losses due to COVID-19 restrictions as the primary reason for their desire for a recall. The highest concentration of signatures were found in the rural northeast, which also had low COVID-19 cases and strong support for former President Donald Trump.
Republicans, according to the data, have a continued influence in California, a state long seen as a bastion of liberalism. The successful recall petition undermines that perception despite Democrats' control of statewide offices and the state Legislature.
Randy Quaid 'Seriously Considering' Running for California Governor
Actor Randy Quaid has announced he is thinking about running for California governor as Gavin Newsom faces a recall election.
Quaid wrote on Twitter that he is "seriously considering" a campaign, in part because of the "prosecutorial corruption" ongoing in the state. The actor promised that, if he were to win the election, he would "clean up" California's district attorney offices.
Quaid, a well-known supporter of former President Donald Trump, gained attention after the 2020 presidential election as one of many promoting unproven claims that Trump had the election stolen from him by Joe Biden.
If he were to join the race, Quaid would be the fifth candidate to officially launch a campaign. Due to his acting career, he would also be a well-known name on the campaign trail, pitting him against the most recognizable of the candidates -- former Olympic champion and reality tv star Caitlyn Jenner.