California Governor Gavin Newsom said Thursday that if voters oust him from office in the recall election scheduled for later this year, his loss will have impacts that will be felt across the U.S. for "many, many years."
Newsom's comments came in an interview with the McClatchy's California editorial boards. Newsome said that his loss would aid Republicans during the 2022 midterm elections, and lead to a "weaponization" of the recall process around the country.
"If this was a successful recall, I think it would have profound consequences nationwide, and go to not just politics, but to policy and policymaking," Newsom said, according to the Sacramento Bee.
Newsom also said that he didn't think the National Democratic Party is asking itself about what happens if he loses. And according to the Sacramento Bee, he said a successful recall in California could encourage other attempts to remove elected officials across the country.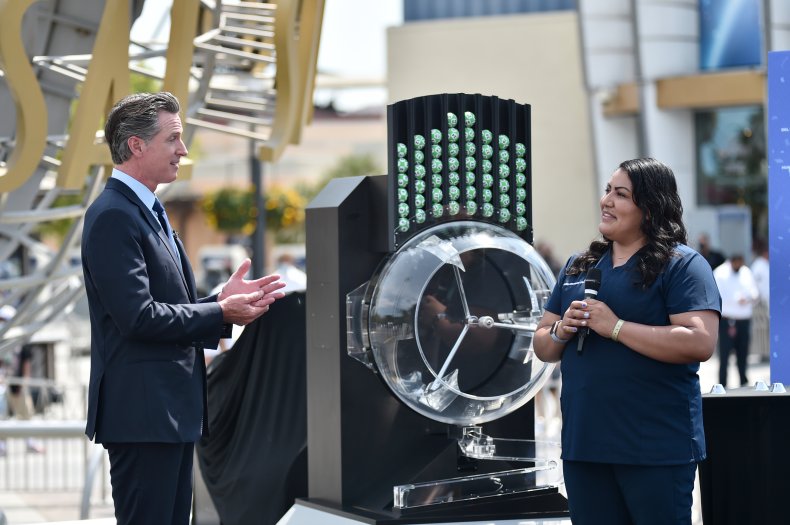 While California is a solidly Democratic state, recent polling shows a tight margin the recall election.
A poll released this week by the University of California Berkeley's Institute of Governmental Studies and the Los Angeles Times found that 50 percent of voters opposed recalling Newsom, while 47 percent supported removing him from office. Three percent of voters were undecided.
Polling released last week by Inside California Politics and Emerson College found that 43 percent would vote to recall Newsom. While 48 percent of voters said they would vote to keep Newsom in office, 9 percent said they were still undecided.
The recall election is scheduled to take place on September 14. Newsom would lose if more than 50 percent of voters cast their ballots in favor of removing him. In that case, the recall candidate who receives the greatest number of votes would replace him.
In his interview with the editorial boards, Newsom touted the recently passed state budget that includes increased spending on education. The budget includes money to establish a transitional kindergarten program for all 4-year-olds.
"If they kick me out, I'm gonna feel good about what we just did, and not ever regret a damn thing," Newsom said. "We put it all out there on this education budget."
The Sacramento Bee reported that Newsom also pointed to increased funding for housing and homeless programs, as well as spending on initiatives to cut carbon emissions in the state.
He noted that even if he wins the September recall, he is up for reelection in 2022.
"I'm a future ex-governor. It could happen in a few weeks, it could happen in a few years, but I love this damn state," Newsom said. "The California dream...I think is still alive and well."
Newsom's office did not immediately respond to a request for comment from Newsweek.