The campaign of Democratic California Governor Gavin Newsom has said that it is certain of his win in Tuesday's recall election. Meanwhile, Newsom's main Republican challenger, Larry Elder, has hinted at running for the governor's seat in 2022.
"I don't see a scenario where we're not talking about a victory for the governor and a complete rejection of this appalling partisan power grab," Newsom strategist Sean Clegg told reporters on Monday night. "We see the blue giant waking up. I don't see evidence of a red giant waking up in California."
Clegg said that the campaign's projections show that Newsom had performed so well among early voters that the remaining Republican voters might not prove enough to overtake the governor's lead. Registered Democratic voters outnumber Republican voters in California by a 2-to-1 ratio.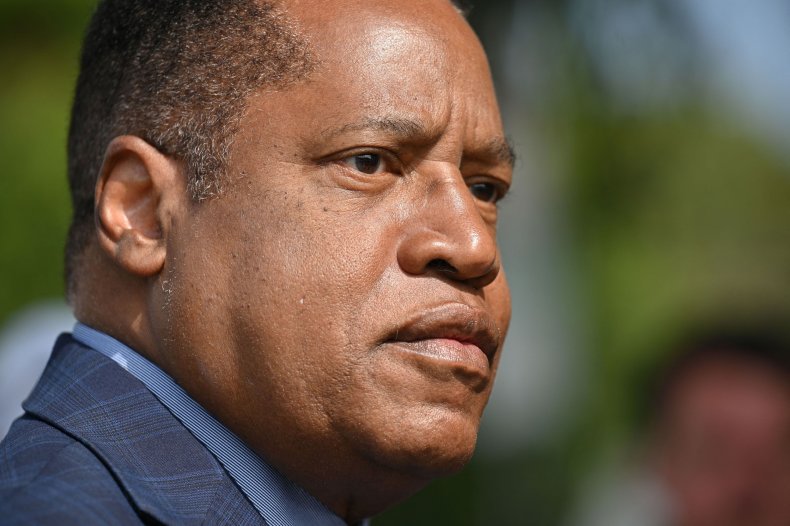 Elder, a conservative talk show host, emerged as Newsom's top Republican challenger in a recall election with 46 candidates on the ballot. Recent polls showed him leading by double digits over the other candidates, excluding Newsom.
However, Elder's campaign appeared to predict his defeat on Monday as visitors to his official website were redirected to a page about electoral fraud. The page said that "statistical analyses... have detected fraud in California resulting in Governor Gavin Newsom being reinstated as Governor."
In a Tuesday interview, a KMJ radio host asked Elder, "If you do not win today, do you have plans to run again when Gavin Newsom is up for reelection in a second term?" according to political reporter Carla Marinucci.
Elder responded, "I have now become a political force here in California, particularly within the California GOP, and I'm not going to leave the stage."
Elder made a similar comment in an August interview with the Sacramento-based news station KXTV. At the time, he said he would "very likely" run for governor in 2022.
"A lot of my contributors have asked me to stay in the game in the unlikely event that I don't become governor after September the 14th," Elder told the station. "So in all probability, I will do just that."
Last week, Elder didn't directly answer reporter questions about his 2022 plans. However, he said many people "have invested their hopes and dreams" in him. He also said he believes he "can make California better," The Associated Press reported.
Elder has refused to say whether he'll accept the results of the recall election if he loses. His campaign website recently added a link to a pre-emptive petition asking his supporters to demand a special session of the California legislature to investigate the election's results.
The California Secretary of State told Newsweek it considers Elder's claims to be "baseless."