Gaza Child Labor Doubles in Five Years As Unemployment Rises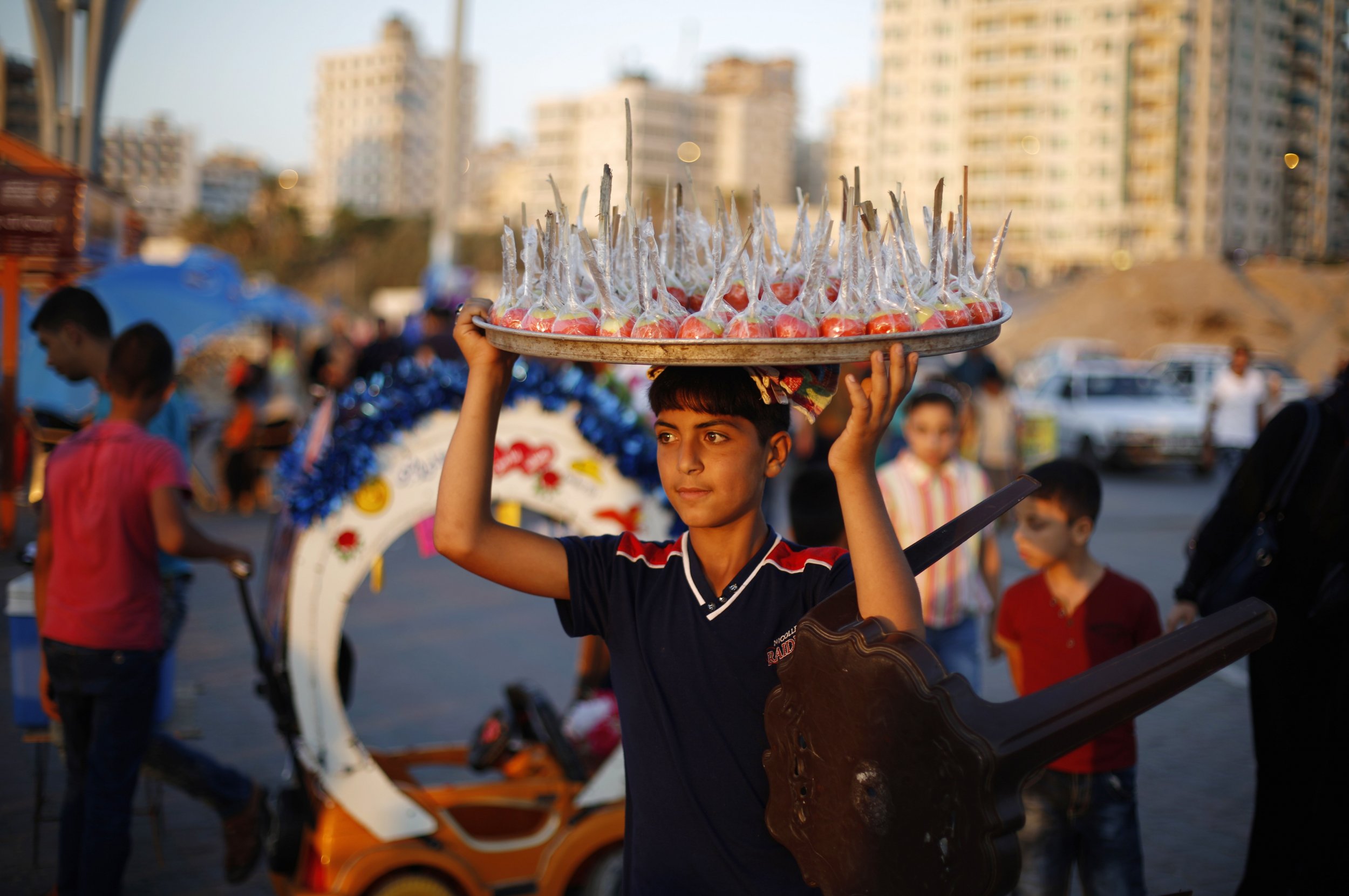 Child labor has doubled in the Gaza Strip in the last five years as unemployment continues to rise and economic conditions continue to worsen in the coastal enclave, according to Palestinian government statistics.
The number of children between the ages of 10 and 17 in the enclave currently working in Gaza now stands at 9,700, Reuters reported, citing figures from the Palestinian Central Bureau of Statistics.
The unemployment rate has risen from 35 percent to 43 percent in the same period and the United Nations estimates that 80 percent of the Gazan population is dependent on aid.
The legal working age in the Palestinian territory is 15 years old and, of the 9,700 youth in work, almost a third (2,900) fall below that age.
The rate in Gaza is increasing while the global number of children in work (246 million) has fallen dramatically, by 78 million people, since 2000, according to the International Labor Organization.
A candy-apple seller, 16-year-old Haitham, told Reuters that he quit school to take up the job to sell to visitors at the territory's seaport, working seven days a week to earn 20 shekels ($5).
"We are five brothers and eight sisters. I am the oldest son and I had to work because my father in unemployed," he said. "I don't earn enough but it is better than nothing and it is better than begging people for money."
The territory, which is run by the Palestinian militant group Hamas, is subject to a naval blockade by Israeli forces and border controls by Israel and Egypt. It remains severely damaged from the 2014 summer conflict between Palestinian militant groups and the Israeli military. Israel said it invaded the territory to prevent rocket fire on its population and to destroy Hamas's tunnel network into Israeli territory.
The conflict left more than 2,100 Palestinians dead—at least 1,585 civilians of which 530 were children—according to U.N. and Palestinian accounts, and 72 Israelis—all but five soldiers—were killed, according to Israeli accounts. Human rights groups accused both parties of committing war crimes in the seven-week conflict.