From "things were tougher in my day" and "young people have it easy," comparisons between older generations and their younger counterparts are common.
But where we may be used to hearing how much better things are for younger people, a shift in perspective is emerging as some adults believe generations coming of age today face a more difficult reality than they did when they were at a similar stage in life.
From increasing economic challenges to job market competition and stagnant wages, there are many obstacles in modern life. Three women from Generation X have told Newsweek why they believe Generation Z has it worse.
Jessica Mccabe, 51, lives in Alabama and recently gained viral attention for sharing how she feels Generation Z has things tougher.
"The cost of just about everything has gone up yet the pay in most places has not gone up," Mccabe told Newsweek. "When my generation was growing up we didn't have cell phones, internet etc. but in this day and age those things are needed to even look for a job and those are additional expenses we didn't have. The rent prices are more then most mortgages but to get a mortgage now is almost impossible with house prices and interest rising."
Mccabe said she frets about how her children and grandchildren will find affordable housing and jobs that offer liveable wages.
"I worry about my kids and grandkids all the time," she added. "I don't see them being able to save to eventually retire because they live paycheck to paycheck like most people these days. There is no longer classes—there is just the elite, then everyone else."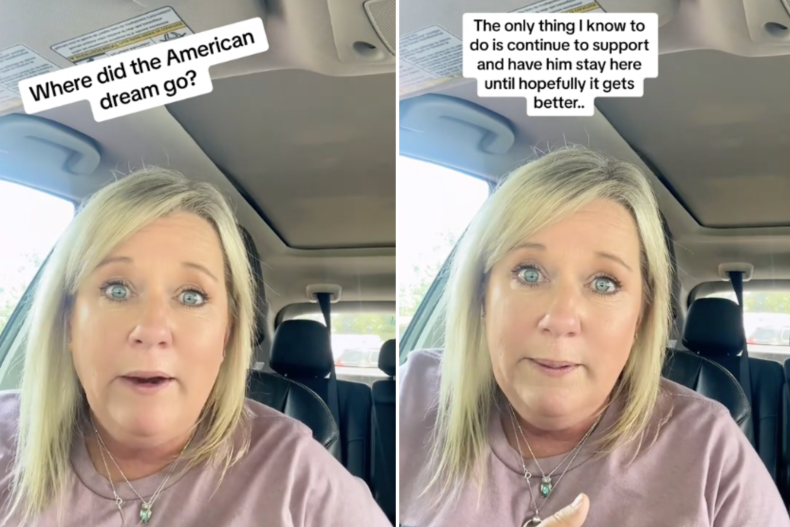 Gillian Harvey is an author and freelance writer who lives in France. Aged 45, she is part of Generation X, the demographic cohort immediately after baby boomers that are currently aged around 41 to 56 years old.
She has concerns for what awaits her children, particularly her eldest, who is now 13. "I definitely think Generation Z has it harder," she told Newsweek.
When she experienced burnout in her teaching career in 2009, Harvey and her husband relocated from their home in the U.K. to France, a decision she believes would be significantly more difficult for younger people today.
Last year a viral post sparked debate when people online argued about why Americans can't "just move" to another country as one person explained that "immigrating to a different country is difficult and expensive."
Similarly, Harvey expressed concerns for her children's future home ownership.
"I bought my first house with an ex-boyfriend for just £103,000 ($128,000). That wouldn't be possible now," she said.
It is true that in the U.S. first-time buyers are struggling to afford property amid sky-high mortgage rates and market uncertainty.
According to the United States Census Bureau, the average house price in the U.S. in 2001—when Harvey would have been 23 years old—was around $211,000. While in 2023, the average property price was listed at $495,100, representing a 135 percent increase.
This is staggering when compared to figures from the Organisation for Economic Co-operation and Development (OECD) that report the average annual wage for Americans at $77,463 in 2022, an increase of approximately 25 percent compared to the $61,601 annual average in 2001.
"I find it hard to know how to talk to my kids about careers or the future because things seem so fragile and uncertain," said Harvey.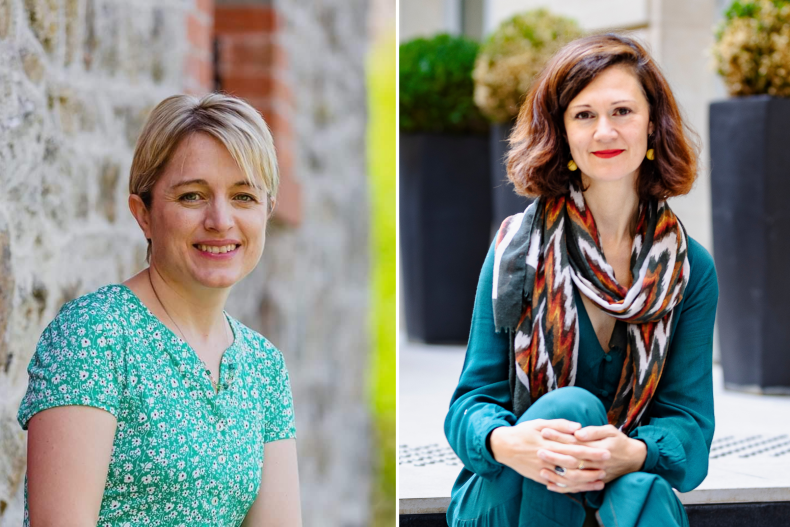 She isn't alone in her feelings that her children are facing a more difficult adulthood than her, either.
Journalist Sally Howard, 46, said things were better during her formative years than for today's youth, in everything from entering the workforce to the daily cost of living.
"I think that my cohort had it easy as, alongside late millennials, we were the last not to be raised with the internet and social media as a formative backdrop," she told Newsweek.
"The workplace I emerged into from college in the early noughties was very similar to my parents' world," Howard, who lives in the U.K., explained. "We had a sense that we would get jobs as young people and that our lot might be better than our parents'."
Howard explained that as a young adult she was able to afford to live in London, something essential for her career development, which she said isn't as accessible as it once was.
The journalist said her heart goes out to today's younger generation, and particularly to those from less privileged backgrounds facing more barriers to social mobility.
"The housing thing really worries me about current Generation Z from my unstarry background," she said. "That they have little chance of accessing the social mobility engine of big cities due to the housing crisis. I'm regularly contacted by friends with kids who have come of age and have placements and internships in big cities they can't take up as they can't find or afford housing."
Watching from a distance, Howard said she has seen a striking shift in how Generation Z thinks when compared to her own youth.
"Many of my friends' Gen Z kids, whether here or overseas, are strikingly sensible," she said. "Keen to get reliable jobs and marry young. I think that's a function of uncertain and rocky times.
"It's a shame they won't get to be young and live a bit as we did as late ravers."