More than 200 human rights groups have called on companies including NBC and the BBC to cancel deals to broadcast next year's Winter Olympics in Beijing, in response to mounting evidence of China's abuses against Uyghurs and other minority ethnic groups in Xinjiang.
In an open letter sent to broadcasting executives on Tuesday, campaigners warned companies were "at serious risk of being complicit in China's plan to 'sport wash' the severe and worsening human rights abuses and embolden the actions of the Chinese authorities."
By airing the Beijing 2022 Winter Olympics, the broadcasters "will legitimize these abuses and promote what is being widely described as the 'Genocide Games,'" the rights groups said in their appeal.
The Chinese government denies accusations of human rights violations against Uyghurs and other mainly Muslim minorities groups living in northwestern China, where it says authorities are undertaking a sweeping counterterrorism campaign. A growing body of research, however, points to systematic plans—sanctioned by Beijing—to alter the makeup of Xinjiang's population through means including mass detention and forced sterilization.
Elected officials in the United States and United Kingdom have advocated for a "diplomatic boycott" of Beijing 2022 as a form of protest, while the U.S. Olympic & Paralympic Committee has urged the government not to bar athletes from competing.
In their letter, the rights groups appeal to each broadcaster's ethical standards and policies, which they say would be "entirely overshadowed" by showing the Winter Games amid ongoing rights abuses in China.
"Human rights commitments mean nothing if not accompanied by meaningful action; the sheer scale and severity of China's human rights abuses demand serious attention and action," the campaigners wrote. "Genocide must be a red line that cannot be crossed, no matter the cost."
The letter also criticizes the International Olympic Committee for what it describes as a lack of accountability. In a repeat of Beijing 2008, the IOC "has attempted to counter concerns about human rights abuses in China by asserting that the Games will positively affect China's rights record," the groups said.
They continued: "The IOC also pledged to take action should China fall short in meeting its human rights promises. Subsequent developments showed this faith to be misplaced as the Chinese government repeatedly backtracked on the human rights pledges it made to secure the right to host the Games and there was no accountability by the IOC and the international community. Instead, China was given a free pass to wantonly violate human rights and fundamental freedoms."
"The Beijing 2022 Games simply cannot go ahead without serious global opposition; the lessons from 2008 must be learned," they added. "We urge you to immediately cancel your plans to broadcast the Beijing 2022 Olympic Games, or risk being forever tainted by your partnership with China's 'Genocide Games.'"
The Biden administration, which has upheld the Trump administration's determination of ongoing "genocide" and "crimes against humanity" in Xinjiang, has not announced an official response to Beijing 2022.
Secretary of State Antony Blinken said previously that the U.S. would seek to coordinate its efforts with other countries.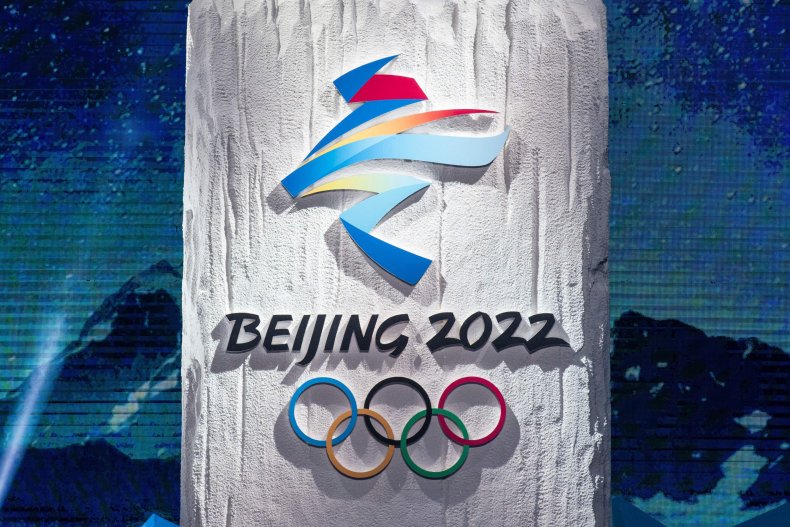 Correction 9/17/21: This article was updated to correct the spelling of Antony Blinken.