China could prevent the births of up to 4.5 million Uyghurs and members of other minority ethnic groups in the next two decades through extensive population control measures in Xinjiang, a leading researcher has found.
In a study published in the academic journal Central Asian Survey, U.S.-based German researcher Adrian Zenz cites Chinese officials and government-affiliated reports to describe Beijing's plan to "optimize" the composition of residents living in the country's northwestern region.
Zenz, whose work led China to sanction him and others in March, told Newsweek that world governments must do more to address China's continued application of draconian policies against its majority Muslim population in Xinjiang.
"It is critical that Beijing doesn't just get away with these abuses," said Zenz.
His latest paper identifies recurring arguments and language that have come out of Chinese research in recent years. They include calls for "optimizing Xinjiang's ethnic population structure" in order to root out religious extremism and create a population that is more secular and easier to assimilate with the country's dominant Han Chinese population.
Zenz looked at population growth figures in southern Xinjiang, where violent demonstrations against government policies and discrimination in the last decade were classed as terrorist activities by Beijing. He found a common thread between counterterrorism work in Xinjiang and birth control measures aimed at improving the "quality" of the local population.
"Discourses of 'population quality' have been especially pertinent regarding ethnic minority women, who are assumed to possess a 'lower quality,'" the report says. "Xinjiang's officials have argued that 'worryingly high birth rates' among Uyghur women have a negative effect on 'population quality in the region, posing risks to social stability.'"
"High ethnic minority population concentrations are considered a national security threat," the paper adds.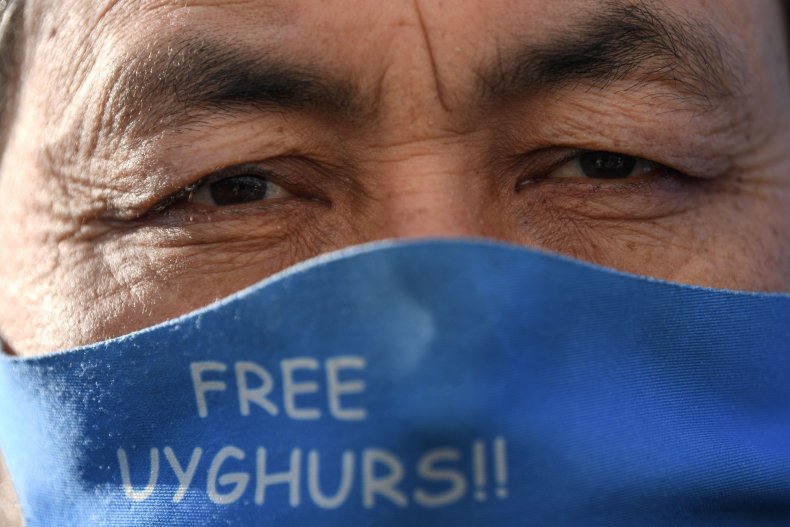 Zenz has led studies into the Chinese government's mass internment campaign in the region, which his research found has targeted nearly 2 million Uyghur Muslims and other mostly Turkic minorities for "re-education" since 2017.
Using available official statistics from the region, his latest report details the scale of sweeping birth control policies targeting the women of Xinjiang, where refusal to accept government-mandated measures was cause for "extrajudicial internment" beginning in 2018, he wrote.
"In 2018, the region performed 243 sterilization procedures per 100,000 population, compared with 33 per 100,000 in the rest of the country," according to his findings. By the following year, at least 80 percent of women of childbearing age in rural southern Xinjiang were "subject to 'birth control measures with long-term effectiveness,' including the placement of intrauterine devices or sterilization," the study notes.
Other measures taken to address the region's "problem" population of Uyghurs include "labor transfers" to other parts of the country as well as "interethnic embedding" of Han Chinese into Xinjiang communities in order to "mitigate their negative energy." But none appears as effective as involuntary birth prevention measures, which Zenz says "could result in a loss of several million lives."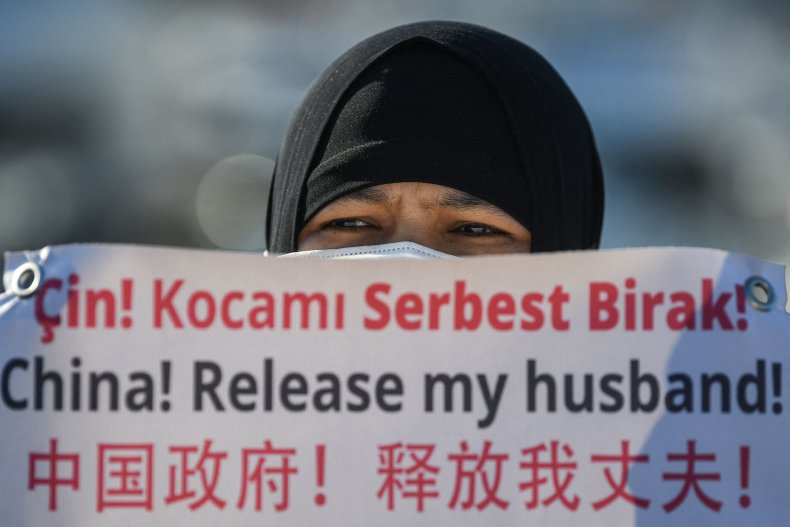 The Chinese government's classification of peoples by quality "implies that Han populations are an asset to national security, while ethnic minority populations are a threat and must be diluted," the research says.
Zenz summed up the sentiment by quoting Li Xiaoxia, a researcher at the Xinjiang Academy of Social Sciences who in 2017 wrote: "[T]here is a huge difference in the numbers of Uyghur and Han populations, which can create even greater political risks. Mainly due to the rapid growth and large number of the Uyghur population, southern Xinjiang's monoethnic and monoreligious character became more pronounced. The superimposition of...land area, ethnicity, religion, and even poverty will strengthen ethnic self-identification and regional identification, diluting identification with the nation and the central government.
"[Southern Xinjiang has] a mono[ethnic] concentrated population [and] a dense religious atmosphere, the masses are susceptible to the encroachment of extremist religious thinking [and] reject secular political rule..."
Population growth rates in southern Xinjiang "are trending near or below zero," writes Zenz, who found references to instructions by Chinese leader Xi Jinping throughout the country's research and policy planning.
Based on low and high projections, Zenz estimates population loss from suppressed birth rates in southern Xinjiang alone will be in the range of 2.6 and 4.5 million by 2040. The most likely loss would range between 3.1 and 4.1 million from a potential ethnic minority population of 13.14 million without state interference.
His findings point to "Beijing's 'intent' to destroy an ethnic minority population in part through birth prevention" as well as the population's "destruction in part"—assessed via the difference between projected natural population growth and reduced growth due to extensive government interference.
The language carries implications under the 1948 United Nations Genocide Convention.
"A smaller ethnic minority population will also be easier to police, control and assimilate," he concludes in the report.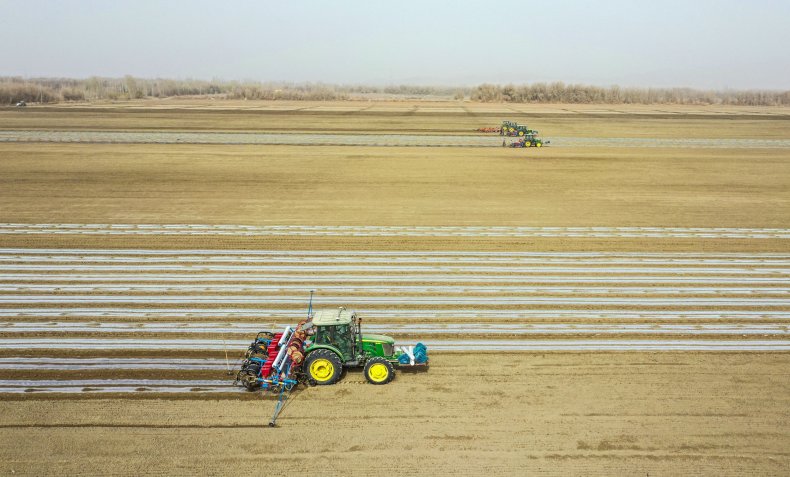 Zenz, who is a senior fellow in China Studies at the Victims of Communism Memorial Foundation in Washington, D.C., told Newsweek the new evidence "demonstrates Beijing's intent to destroy potentially millions of lives through systematic birth prevention in order to 'optimize' Xinjiang's population."
The United States and other governments have declared China's treatment of Uyghurs in Xinjiang an act of "genocide" and accuse Beijing of continuing to commit "crimes against humanity."
U.S. lawmakers have called for a diplomatic boycott of the 2022 Winter Olympics in Beijing, while others have suggested the Games—a significant soft power win for China—should be moved altogether. The Biden administration has yet to announce a position on the matter, but officials have said the U.S. is in the process of coordinating its actions with allies and partners.
"It would be highly appropriate to boycott the Olympics, but this is not enough," Zenz said. "Nations that ratified the 1948 convention for the prevention of genocide have a treaty obligation to prevent genocide. That means they need to enact further and coordinated measures. These could include economic sanctions to increase the pressure on Beijing, or at least to enact a cost for the human rights abuses."
Beijing's sanctions against Zenz and other European researchers and lawmakers in March mean that he is prohibited from entering or doing business in the country, but the punitive measures do not affect his work, he added.
Zenz said China wants to "suppress any views that uncover its human rights abuses and deviate from its approved propaganda narrative. Beijing does not support critical scholarship or debate. It wants conformity and seeks to dominate the discourse on this topic.
"This is a very sad reality that all of us need to wake up to. That means that scholarly exchanges or critical debates are impossible. Instead, governments have to enact sanctions and implement measures to prohibit the import of goods made with Uyghur forced labor."