Celebrities Dig Deep During George Floyd Protests, Donating Millions to Racial Justice Causes
With tensions rising rise amid the widespread protests following the death of George Floyd, many celebrities have been making donations to various causes in the name of the Black Lives Matter movement.
Today marks the seventh day of unrest since 46-year-old Floyd's death sent shockwaves throughout the world. Footage emerged on May 25 of a white police officer kneeling on his neck for almost nine minutes, despite Floyd's pleas for help and that he couldn't breathe.
Floyd died in hospital shortly after and an independent autopsy has since said the death was caused by asphyxia due to neck compression. Chauvin has been charged with third-degree murder.
The scale of the response to the death has seen huge support for bail funds for those arrested during the protests, with many high-profile names donating huge sums.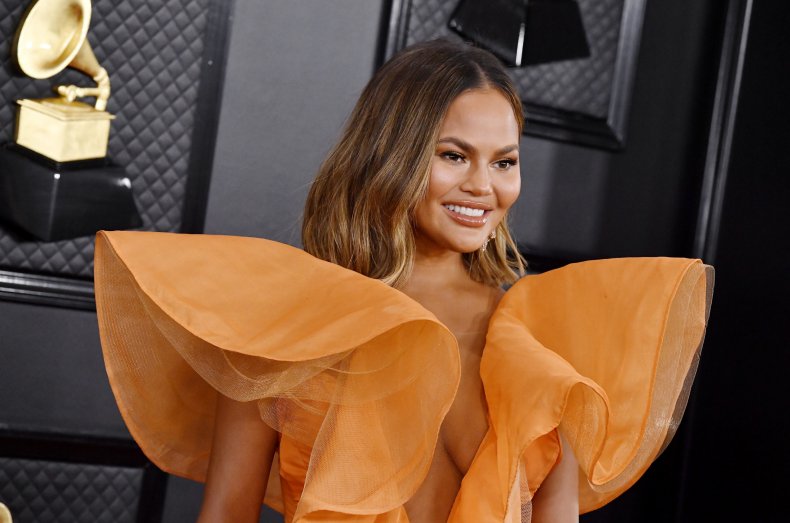 Model and TV personality Chrissy Teigen pledged $200,000 to bail out protesters across the country. The 34-year-old initially donated $100,000 but upped the amount after she received a comment which branded the protesters "rioters and criminals," tweeting: "Ooo they might need more money then. Make it $200,000."
Filmmakers the Safdie brothers and actor Seth Rogen started a chain of donations to the Minnesota Freedom Fund last Thursday, each pledging $1000, though Rogen added he then donated "much more."
The move prompted a number of other celebrities to take part with Steve Carell, Don Cheadle and Ben Schwartz matching the $1,000 donation.
Canadian singer The Weeknd donated $100,000 to organizations supporting Black Lives Matter on Monday night.
Posting to Instagram, he said: "Keep supporting our brothers and sisters out there risking everything to push for actual change for our black lives. Urging everyone with big pockets to give and give big and if you have less please give what you can even if it's a small amount."
Rapper Noname began another donation chain on Thursday, pledging $1000, which was matched by singers Janelle Monae, Kali Uchis and Kehlani, as well as actor Cynthia Nixon.
Other celebrities that have donated include Patton Oswalt, Jameela Jamil, Rob Delaney, Nick Kroll, and Broad City star Abbi Jacobson.
On Monday, Ryan Reynolds and Blake Lively made a joint donation of $200,000 to the NAACP legal defense fund. Sharing a message to Instagram, they wrote: "We've never had to worry about preparing our kids for different rules of law or what might happen if we're pulled over in the car. We don't know what it's like to experience that life day in and day out. We can't imagine feeling that kind of fear and anger."
They added: "We're ashamed that in the past we've allowed ourselves to be uninformed about how deeply rooted systemic racism is."
Singer Halsey revealed she had donated $100,000 to several organizations including the NAACP Legal Defense Fund, Reclaim the Block and the Minnesota Freedom Fund.
Former NFL star and social activist Colin Kaepernick announced he set up a legal defense fund, tweeting: "We must protect our Freedom Fighters. We started a legal defense initiative to give legal representation to Freedom Fighters in Minneapolis paid for by @yourrightscamp."
The initiative will aid those who can't afford to hire legal representation.