George Floyd's Brother Admonishes Lawmakers, Says 'Make Sure His Death Isn't in Vain'
Philonise Floyd's message to lawmakers Wednesday was crystal clear: "Do the right thing."
"George wasn't hurting anyone that day. He didn't deserve to die over $20. I am asking you, is that what a black man's life is worth? Twenty dollars? This is 2020. Enough is enough," Floyd, the brother of George Floyd, told members of the House Judiciary Committee during a hearing on police brutality. "The people marching in the streets are telling you enough is enough. Be the leaders that this country—this world—needs."
Philonise Floyd pleaded for legislators to take advantage of a global call for action and use his brother's May 25 death to spur substantive police reform. George Floyd died after a white police officer, who has since been fired and charged with second-degree murder, kneeled on his neck for nearly nine minutes.
"The people elected you to speak for them, to make positive change. George's name means something. You have the opportunity here to make your names mean something, too," Philonise said. "If his death ends up changing the world for the better—and I think it will, I think it has—then he died as he lived."
"It is on you to make sure his death isn't in vain."
Philonise's plea came as Congress weighs how to improve the way America's local law enforcement agencies operate and to prevent further killings of people of color at the hands of white police officers.
Democrats have already unveiled a sweeping reform package that includes measures such as a ban on police chokeholds, the elimination of qualified immunity for officers and a national registry for police misconduct. Republicans, meanwhile, are working toward finalizing a proposal that would stop short of the Democratic ideas but address similar topics.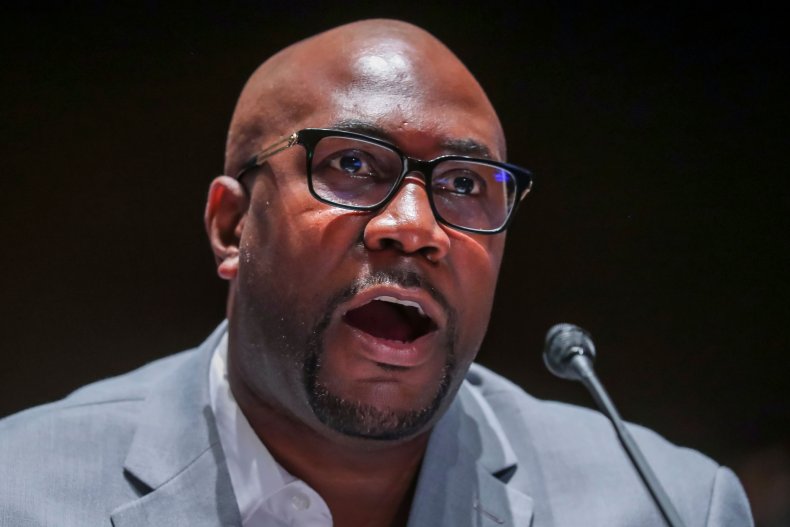 House Democrats aim to pass their legislation in the last week of June, with Judiciary Chairman Jerrold Nadler pledging swift and "meaningful change."
"I want to make clear at the outset that the bill is not an indictment of all police officers," the New York Democrat said. "We can and should debate the specifics, but at the end of the day, it is the responsibility and the obligation of the House Judiciary Committee to do everything in its power to help deliver that change for the American people."
Some republicans on the panel expressed sympathy for those who have lost loved ones to police, including the Floyds, while bashing the "Defund the Police" movement that has risen from some advocating for change. It is "pure insanity to defund the police," ranking member Rep. Jim Jordan (R-Ohio) said as Rep. Mike Johnson (R-La.) said only a "few bad apples" are the ones responsible for misconduct.
House Minority Leader Kevin McCarthy (R-Calif.) vowed to Philonise that action will be taken, an acknowledge that reform is necessary. "I will make one promise to you: your brother will have not died in vain," he said.
George's killing has spawned demonstrations from coast to coast, demanding that those in power respond with new policies. While many cities have already invoked new practices and regulations, such as the ban of chokeholds, all eyes will be on Congress and President Donald Trump to act.
"I couldn't take care of George the day he was killed, but maybe by speaking with you today, I can help make sure that his death isn't in vain, to make sure that he more than another face on a T-shirt, more than another name on a list that won't stop growing," Philonise said.