George H.W. Bush Hospitalized for 'Low Blood Pressure' and 'Fatigue,' According to Spokesman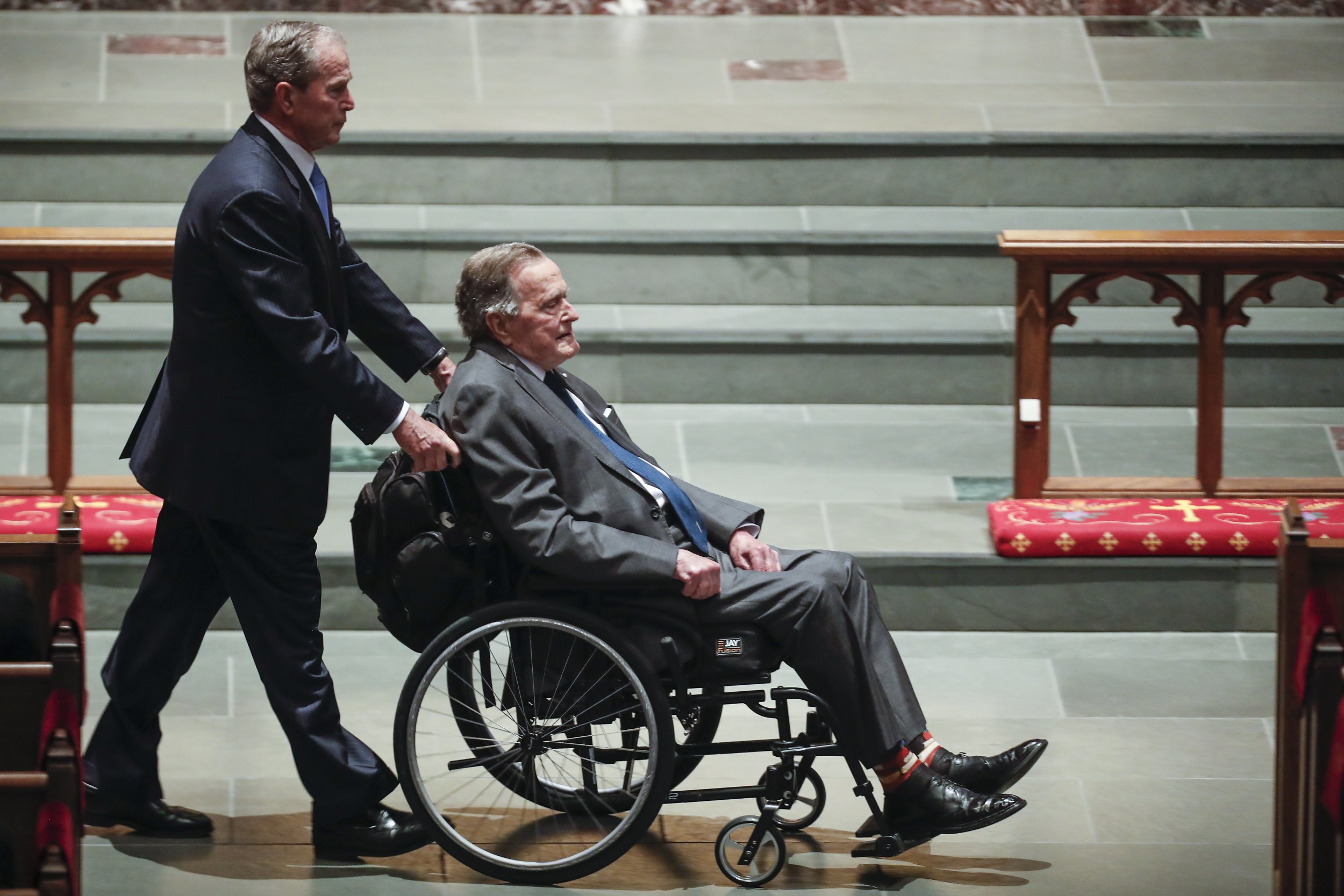 George H.W. Bush was reportedly taken to a hospital in Maine on Sunday after experiencing "low blood pressure" and "fatigue," according to spokesman Jim McGrath.
In a tweet, McGrath wrote that the former president was "awake and alert, and not in any discomfort," but would likely remain at Southern Maine Health Care under observation for the next few days.
Bush was hospitalized last month, just after the passing of his wife Barbara Bush, who died after a battle with chronic obstructive pulmonary disease and congestive heart failure for which she "decided not to seek additional medical treatment." Hours after her funeral, Bush landed in the intensive care unit with a blood infection believed to be sepsis.
The year before, Bush, who has a form of Parkinson's disease, was admitted to a Texas hospital for a "persistent cough" that turned out to be mild pneumonia.
Stay with Newsweek for updates on the situation.