Georgia and South Carolina Report Deaths as Irma heads to Alabama, Mississippi and Tennessee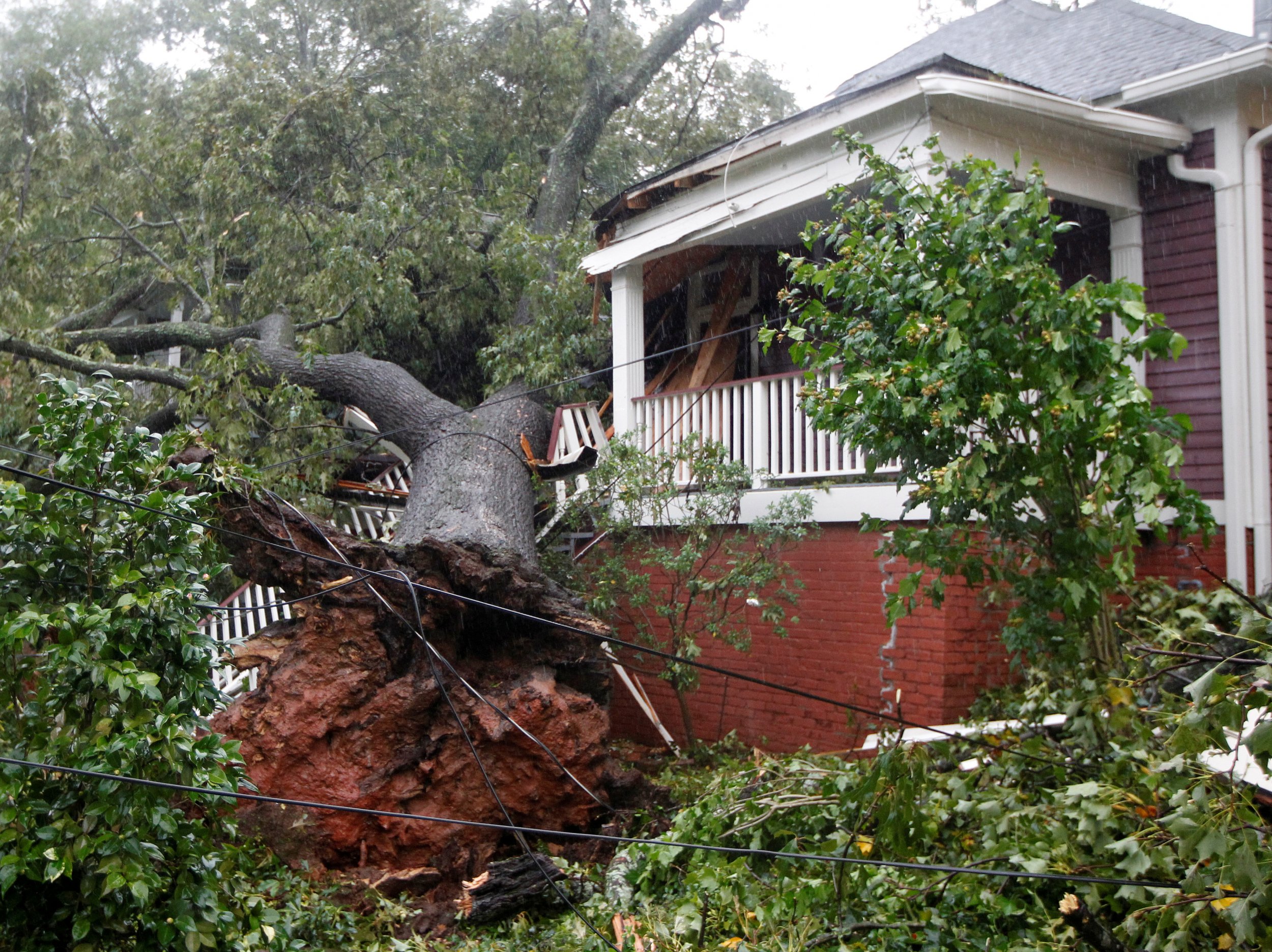 Georgia and South Carolina have become the latest U.S. states to be hit by Hurricane Irma, as the storm weakened to a huge, 415-mile wide tropical depression.
Heavy rain battered the Southeastern U.S. for most of Monday night, raising the risk of flash flooding in South Carolina, Georgia and Alabama—where President Donald Trump declared a state of emergency on Monday— as Irma raged on.
The National Hurricane Center also expects heavy rain in Mississippi, Tennessee and North Carolina.
"Irma is expected to produce rain accumulations of 2 to 5 inches with isolated 8 inches through Wednesday across South Carolina and northern portions of Georgia, Alabama, and Mississippi into Tennessee and North Carolina," the center said in its latest advisory on Monday night, adding that it had discontinued all warnings of storm surges and tropical storms.
Since it was first formed 10 days ago in the Atlantic, Irma has devastated the Caribbean as a category 5 hurricane, weakening to category 4 by the time it reached Florida. The hurricane is one of the most powerful and longest-lasting on record.
Irma has so far claimed 37 lives in the Caribbean islands of Barbuda, St. Martin, Anguilla, British Virgin Islands, Haiti, and Cuba, including seven deaths in the U.S. territory of the U.S. Virgin Islands and Puerto Rico, NBC reported.
In mainland U.S., Irma's death toll reached 10 on Monday night, with six deaths confirmed in Florida, three in Georgia and one in South Carolina.
In Georgia, a 62-year-old man died after 69 mph winds swept him from his roof, a 55-year-old man was killed when a tree fell on his house, and a woman was killed in her car by a falling tree, local media reported. In South Carolina a 57-year-old man was killed when hit by a tree limb he was cutting down with a chainsaw outside his home, local authorities told CNN.
Millions have been left without power, including 6.2 million in Florida, 1.4 million in Georgia and 200,000 in South Carolina.
As the storm continues into the Southeast, winds have dropped to 35mph and it is expected that the worst will be over by late Tuesday or Wednesday evening.
The U.S. has been hit by two Category 4 hurricane landfalls this year, for the first time since records began. At least 70 people were killed in Texas last month when Hurricane Harvey struck.