Georgia GOP Sen. David Perdue Opposed Stimulus Checks 3 Times Before Changing Tune
Despite voting in favor of the CARES Act and expressing support for $2,000 direct payments in the upcoming COVID-19 relief package, Senator David Perdue has previously said he opposed stimulus checks on three occasions.
During a Tuesday interview with Fox News, Perdue said he was "delighted" that President Donald Trump signed the COVID-19 bill into law, but blamed Democrats for the bill's delay.
"Look, this should have been done four months ago, that's what the president's been saying for the last four months, but we were obstructed in the Senate by the Democrats who were playing presidential politics, the first time in November, and now they're playing senatorial politics, before the January fifth election," said Perdue.
Perdue, however, on multiple occasions expressed his own opposition to the stimulus checks.
The senator said he objected to the direct payments in April, despite voting in favor of the Coronavirus Aid, Relief, and Economic Security (CARES) Act, a $2.2 trillion relief package that passed in both chambers which included $1,200 checks to eligible individuals with an additional $500 payment afforded for each dependent child.
During a tele-town hall with the libertarian-conservative political advocacy group, Americans for Prosperity, Perdue said he, alongside his Republican allies, "fought against" the direct payment program.
The Republican senator again in May shared his opposition to the logistics of the stimulus checks during an interview with the Marietta Daily Journal.
When asked how he felt about some individuals receiving a stimulus check despite not losing wages amid the pandemic, Perdue said he "personally opposed it."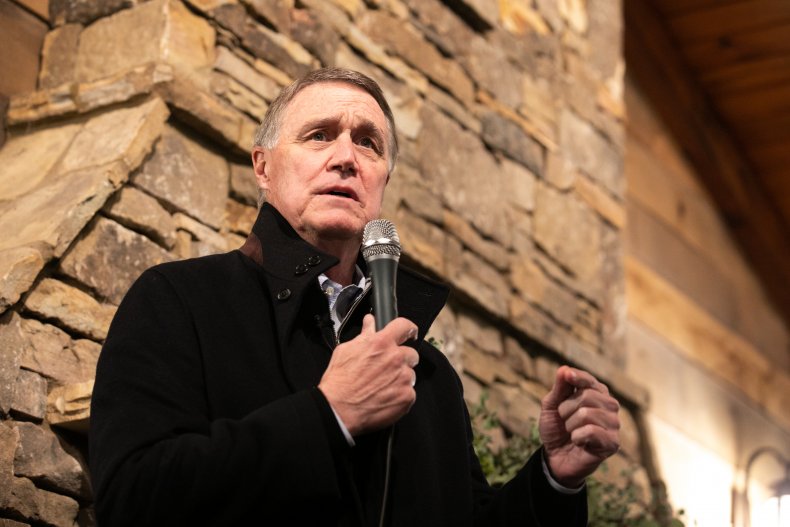 "I felt like the number one objective we had was to keep the relationship between the employer and the employee. The other side, as part of the negotiation, said no, in addition, we need a stimulus package to help these people keep consuming," said Perdue.
Then once more, during a July interview with PBS News Hour's Judy Woodruff, Perdue said he supported a more "targeted" and "short-term" approach proposed previously by Trump to cut payroll taxes over the stimulus checks.
"I support that better than giving just a direct payment like we did in the first round of CARES. I really oppose that," said Perdue. "But this thing of incenting people through the tax structure, I do support. As a business guy, I think that does work."
During a debate earlier this month that Perdue opted not to attend, Democratic challenger, Jon Ossoff called out the senator for his statements in opposition to the stimulus checks.
Following the debate, Perdue and Senator Kelly Loeffler, who is also running for re-election in Georgia's runoff race, reminded voters of their support for the CARES Act in a joint statement on December 7.
"When COVID-19 hit, we both supported bipartisan relief and delivered over $47 billion in direct federal aid to our state, including more than $14.7 billion in relief to 174,000 small businesses, saving 1.5 million jobs," the statement said.
"Today, we are fighting to get more targeted relief to the people of Georgia," the statement added.
Both Perdue and Loeffler have signaled their support for the $2,000 stimulus checks after Trump called for the payments to be increased from $600 in the new COVID-19 bill.
Newsweek reached out to Perdue but didn't hear back in time for publication.