Georgia Governor Sues Atlanta Mayor, City Council for Requiring Face Masks
On Thursday, Georgia's Republican Governor Kemp filed a lawsuit against Atlanta Mayor Keisha Lance Bottoms and the Atlanta City Council to overturn her order requiring face masks in public places to help stem the city's rising tide of COVID-19 infections.
The lawsuit also challenges Bottoms' order for all city restaurants to close their dining rooms and for residents only to leave home for essential trips. Atlanta and a dozen other cities have adopted similar mask requirements.
Kemp's lawsuit says that he as governor "has the power to suspend municipal orders that are contradictory to any state law or his executive orders," and further states that local governments don't have the authority or ability override any of the governor's orders.
"This lawsuit is on behalf of the Atlanta business owners and their hardworking employees who are struggling to survive during these difficult times," Kemp said in a statement.
"These men and women are doing their very best to put food on the table for their families while local elected officials shutter businesses and undermine economic growth," the statement continued. Kemp has also called city face mask orders "non-binding and legally unenforceable."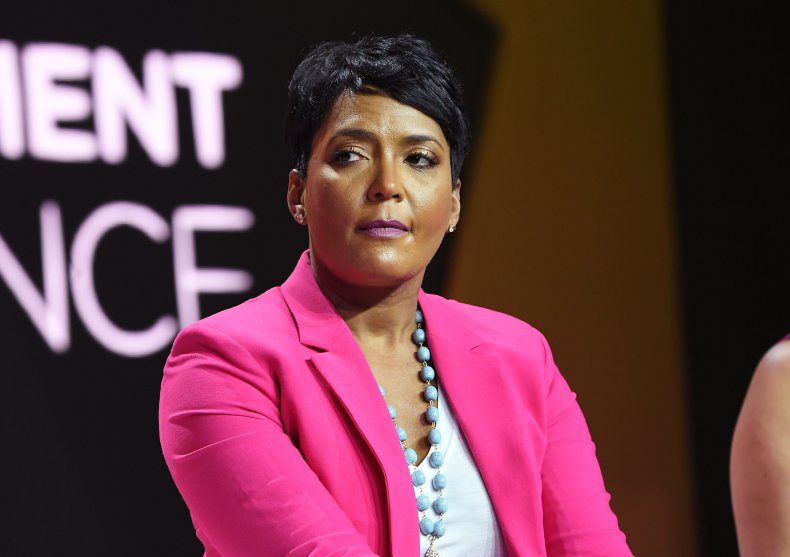 Bottoms issued her citywide mandate last week after seeing Kemp not take exception to a similar mask order in Savannah. She told WGCL that police officers shouldn't have to enforce the mandate but rather that people should take responsibility for themselves and those around them.
On June 15, Kemp issued an executive order explicitly banning local officials from requiring masks to be worn in public during the state's resurgence in COVID-19 cases.
At a virtual town hall event, Bottoms said of Kemp's lawsuit threat, "I am deliberate and afraid of nothing. I am not afraid of the city being sued and I will put our policies up against anyone's, any day of the week."
In response to Kemp's move to stop cities from requiring face masks, Former Georgia gubernatorial candidate Stacey Abrams accused Kemp of showing "absolutely no competency" throughout the ongoing coronavirus pandemic.
"More than 3,000 Georgians have perished, disproportionately Black and Brown Georgians, and he continues to fiddle while Rome burns," Abrams said. "This is not a man who's capable of leadership."
As of July 12, Georgia has had 127,838 confirmed cases of COVID019, according to the Johns Hopkins University tracker, and ranks as the eighth state with the highest number of COVID-19 cases in the country. The state has had 3,043 coronavirus-related deaths.