Geraldo Rivera Asks 'What the Hell' Trump Expected Supporters to Do on January 6
Geraldo Rivera, who has been personal friends with former President Donald Trump for several decades, condemned the former commander in chief's actions and words ahead of the January 6 insurrection by his supporters against the U.S. Capitol.
The Senate is currently carrying out a trial for Trump after the House of Representatives impeached the then president last month for helping to incite the riot targeting Congress. The former president had repeatedly pushed the baseless conspiracy theory that President Joe Biden won the election through widespread voter fraud and urged his supporters to come to Washington, D.C., for "wild" demonstrations on January 6, the day Congress formally certified Biden's win. That morning, Trump spoke at a rally and urged his supporters to march to the legislative building and to "fight like hell" to keep him in power.
"None of us can avoid the fact that what he [Trump] did that day was shameful. That was wrong what Trump did—President Trump did," Rivera, a correspondent-at-large for Fox News, said during a segment of America's Newsroom on Thursday, discussing the ongoing Senate trial. "It hurts me to say that," he added, "because I have followed that man and been a friend of that man for almost five decades."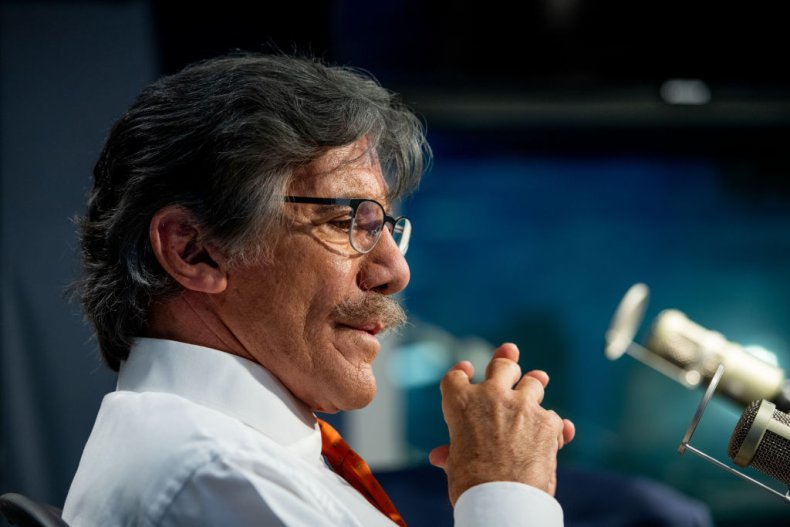 "But what he did and said leading up to that and encouraging that crowd to be there, what the hell did he expect them to do when he sent them to the Capitol? What did he think was going to happen?" Rivera asked with visible frustration.
Newsweek reached out to spokespeople for the former president for comment but did not immediately receive a response.
Ahead of the November election, Trump and many of his Republican allies repeatedly cast doubt on the security of mail-in ballots as it was apparent that an unprecedented number of absentee votes would be submitted due to the pandemic. They raised these concerns despite multiple studies and investigations showing that instances of voter fraud are incredibly rare in U.S. elections.
After Biden was declared as the winner of the election in November, Trump and his allies insisted without providing evidence that this was due to widespread fraud. The allegations were thoroughly litigated, with dozens of cases filed by the then president and his supporters being rejected in state and federal courts. Even judges appointed by Trump and Republicans pointed out that lawyers did not provide evidence to support the extraordinary claims.
Former Attorney General William Barr, who was widely viewed as one of Trump's most effective and loyal Cabinet officials, said in early December that there was "no evidence" to support his boss' claims. But the former president persisted in pushing unfounded allegations, and urged his supporters to demonstrate in Washington, D.C., on the day of the certification. They came in droves, with hundreds marching to and storming the Capitol that day after Trump directed them to protest there.
A week later, 10 House Republicans voted alongside their Democratic colleagues to impeach Trump for inciting the attack, which left five people dead. Although the trial is ongoing in the Senate, it appears unlike that the former president will be convicted. A two-thirds majority is required for a conviction, which would mean at least 17 GOP senators would have to turn on Trump. But only six Republican senators have gone on the record to vote that they view the trial as constitutional.
Trump's attorneys argue that the trial is unconstitutional because the former president is no longer in office. Most legal scholars, including some notable conservatives, disagree with this reading of the Constitution. The former president's lawyers have also argued that his remarks at the rally and his comments about voter fraud are protected as free speech.