A string of mysterious Russian oligarch deaths that have occurred in recent months is "not a coincidence," according to Russian banker German Gorbuntsov.
Gorbuntsov appeared in a new documentary, titled Secrets of the Oligarch Wives, that showcases the female partners of Russian oligarchs and allows them to share what they have witnessed in their proximity to President Vladimir Putin's regime.
"A killer comes up with his own method when he's ordered to take out a family," Gorbuntsov said while speaking about the oligarch deaths, according to an English translation. "Similar methods but each slightly different—an axe here, a gun there. They're dead all the same. Once perhaps, twice a coincidence. This is not a coincidence. It's not suicide."
Prior to speaking about the Russian oligarch deaths, Gorbuntsov and the documentary's narrator detailed an alleged attempt on his own life that took place after he fled Russia. He left the country because he found out two of his business partners were allegedly defrauding him. He was supposed to give evidence to Russian investigators against two other former partners, but the meeting never took place because of the alleged attempt to kill him, according to the documentary.
Six Russian oligarchs have been found dead under mysterious circumstances since late January this year, and all but one of those deaths have occurred since Putin launched his attack on Ukraine on February 24. Gorbuntsov did not offer any insight on why the oligarchs may have died if not by suicide. Financier Bill Browder, who also appeared in the documentary, said that the Western sanctions on Russia may have played a part.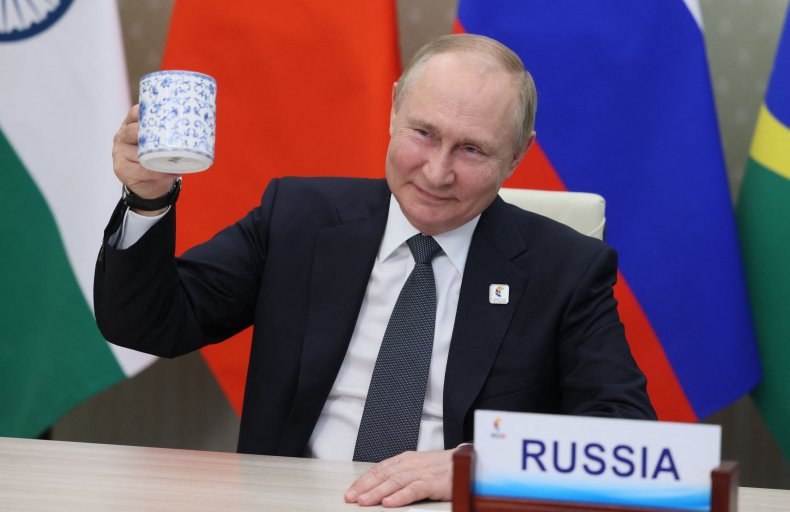 "It looks to me like, since the sanctions were imposed on Russia, the pie has shrunk," Browder said. "So, now you have a bunch of people fighting over a smaller amount of money. And whenever there's limited resources and very powerful people, people start getting killed."
The first of the deaths, and the only one to take place before the start of the Russia-Ukraine War, came to light in late January. Leonid Shulman, who was the head of transport at Gazprom Invest, was reportedly found dead of an apparent suicide in a cottage bathroom in Russia's Leningrad region on January 30, according to CNN.
Some of the oligarchs' families were also found dead alongside them. Most of the oligarch deaths were reportedly being investigated as suicides.
Though he is not a Russian oligarch, another Russian official with ties to Putin was found shot in his home last week under mysterious circumstances. The 53-year-old Vadim Zimin, who reportedly used to carry the briefcase with Putin's nuclear codes, was discovered by his brother "in a pool of blood" at his home near Moscow, the tabloid newspaper Moskovsky Komsomolets reported.
Secrets of the Oligarch Wives began streaming June 28 on Paramount+, Yahoo! News reported.
Newsweek reached out to the Kremlin for comment.