Germany Arrests Three Syrian Nationals Sent to 'Execute Mission' for ISIS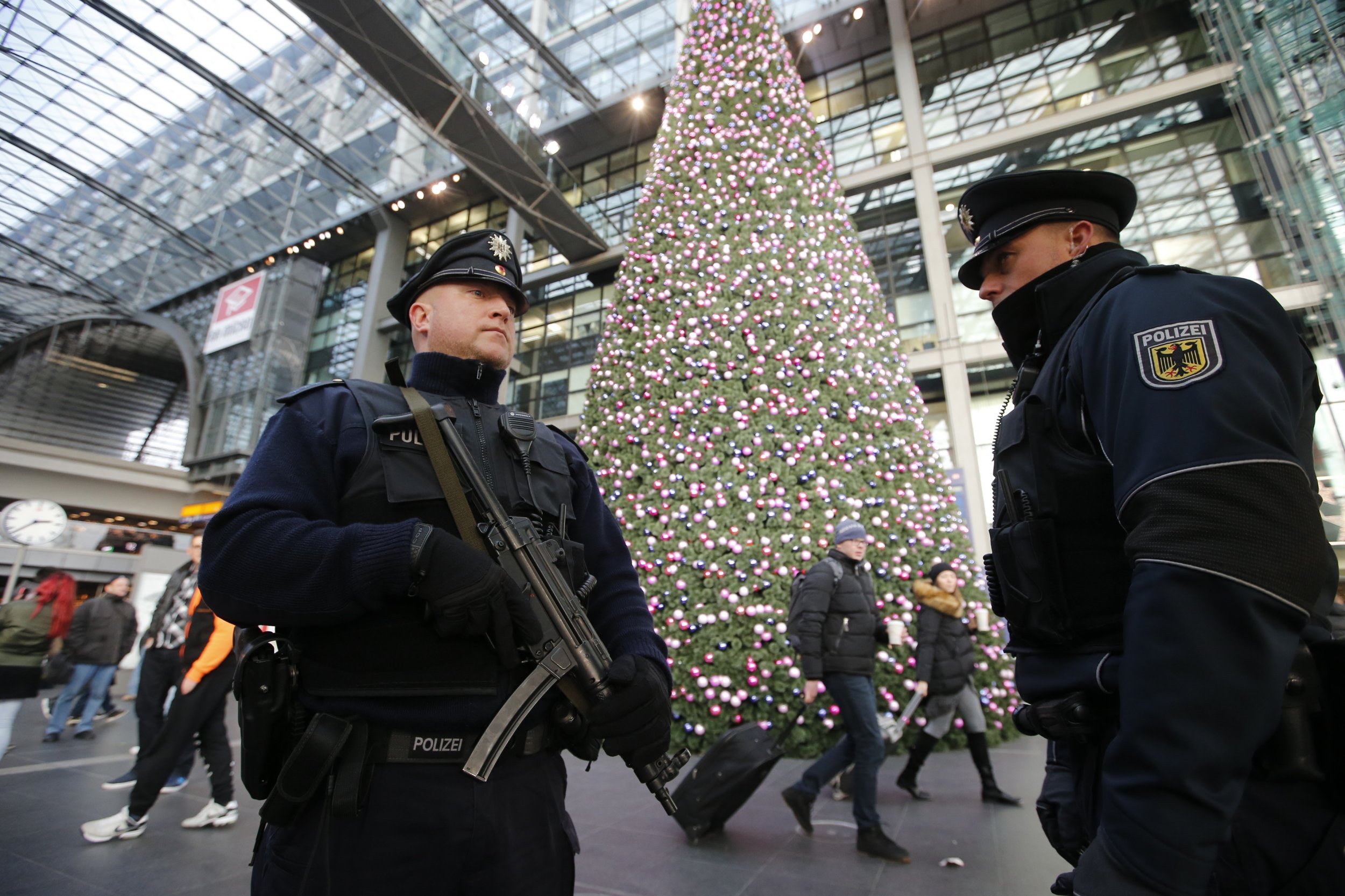 German police arrested three Syrian men in dawn raids Tuesday on suspicion of being sent to the country by the Islamic State militant group (ISIS) to carry out an attack, authorities said.
Prosecutors identified the suspects only as Mahir al-H., 17, Ibrahim M., 18, and Mohamed A., 26, as dictated under Germany's privacy laws.
More than 200 members of the security forces were involved in the raids to arrest the three men in the northern state of Schleswig-Holstein. Authorities also raided three asylum shelters, according to German daily Die Welt.
The Syrian nationals were in possession of fake passports, a four-figure U.S. dollar sum and a mobile phone—all had been handed to them by an unidentified party.
"The three accused were meant to either execute a mission or await further instructions," the German prosecution service said in a statement. It cautioned that they had discovered no evidence of "concrete orders or instructions" given to the three men.
But, in October 2015, all three men had agreed to travel to mainland Europe while talking to a member of ISIS "in charge of missions and attacks" outside of the Islamist group's self-proclaimed caliphate in Iraq and Syria.
Defected or captured ISIS members have detailed the secretive Emni group at the heart of the ISIS organization that plans and prepares international attacks, such as the Paris assault in November 2015.
As the group continues to lose territory in northeastern Syria and Iraq, it is morphing itself into an organization that is prioritizing international attacks over attracting foreign jihadis to the territory it holds.
The men reached Germany traveling via Turkey and Greece, the most popular route for refugees fleeing the Syrian conflict. One of the suspects, Mahir al-H., lived in ISIS's defacto capital, the eastern Syrian city of Raqqa, from September 2015. There, he received weapons and explosives training.
The Federal Criminal Police Office said that its forces had retrieved "extensive material" in the raids on the suspects' residences.
The arrests are part of Germany's continued efforts to detect extremists amid a wave of Syrians entering the country's borders as the refugee crisis continues. The country absorbed more than 1 million refugees in 2015. ISIS has sought to capitalize on refugee routes into Europe to conduct attacks on the continent, as shown by both the Paris and Brussels attacks, where several of the attackers had returned to their home countries from Syria or Turkey.
The security threat to Germany remains high after it suffered its first ISIS-claimed attacks in July, a suicide bombing outside a music festival in Ansbach and an ax attack on a train near Wuerzberg. Asylum seekers who had arrived in Germany in the previous two years carried out the attacks. They wounded 20 people and German authorities shot both attackers dead.