Germany Considers Stripping Jihadis Of Citizenship After ISIS Attacks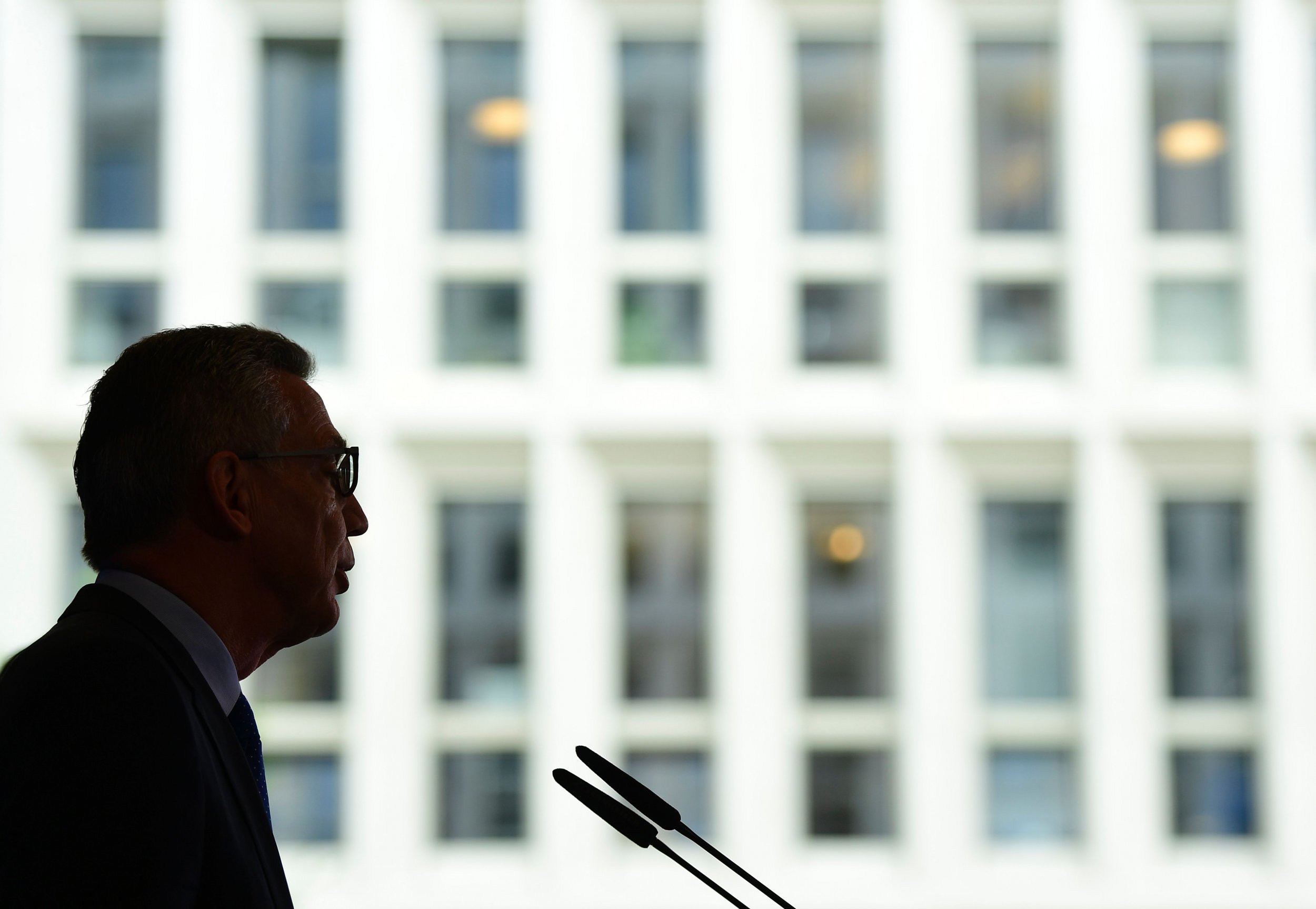 German nationals who fight for extremist groups and hold dual nationality could be stripped of their German citizenship, the country's interior minister said Thursday.
Thomas de Maiziere announced a series of tough measures in the aftermath of two attacks claimed by the Islamic State militant group (ISIS).
"Germans who participate in fighting abroad for a terror militia and who have another citizenship should lose their German nationality," De Maiziere said. "So if someone fights for terror militia that is similar to an armed force, and which calls itself an army, I don't see why this should not be considered."
The measures still need to be approved by the ruling coalition of the Christian Democratic Union of Germany and the Social Democrats, as well as through parliament.
But De Maiziere resisted calls for even tougher measures such as banning the burqa, or full Islamic veil, and the easing of medical confidentiality.
In July, lone attackers, one a Syrian refugee and another an Afghan national, targeted Bavaria in a suicide bomb attack outside a music festival and an axe attack on a train respectively.
The two ISIS-claimed attacks did not leave any Germans dead but highlighted the threat of lone individuals intent on carrying out extremist acts after becoming inspired by the radical Islamist group's propaganda.
Security fears in Germany have been stoked by the arrival of 1.1 million refugees in 2015 and a third of 820 German nationals that security services estimate to have traveled to fight for extremist groups in Syria and Iraq returning to the country.
The attacks and fears over further incidents have pushed Berlin into tougher action, with measures that would make it easier to deport foreign nationals, as well as extra security personnel and surveillance powers for police.