German Special Forces Arrest Syrian ISIS Member Over Threat to Bundesliga Game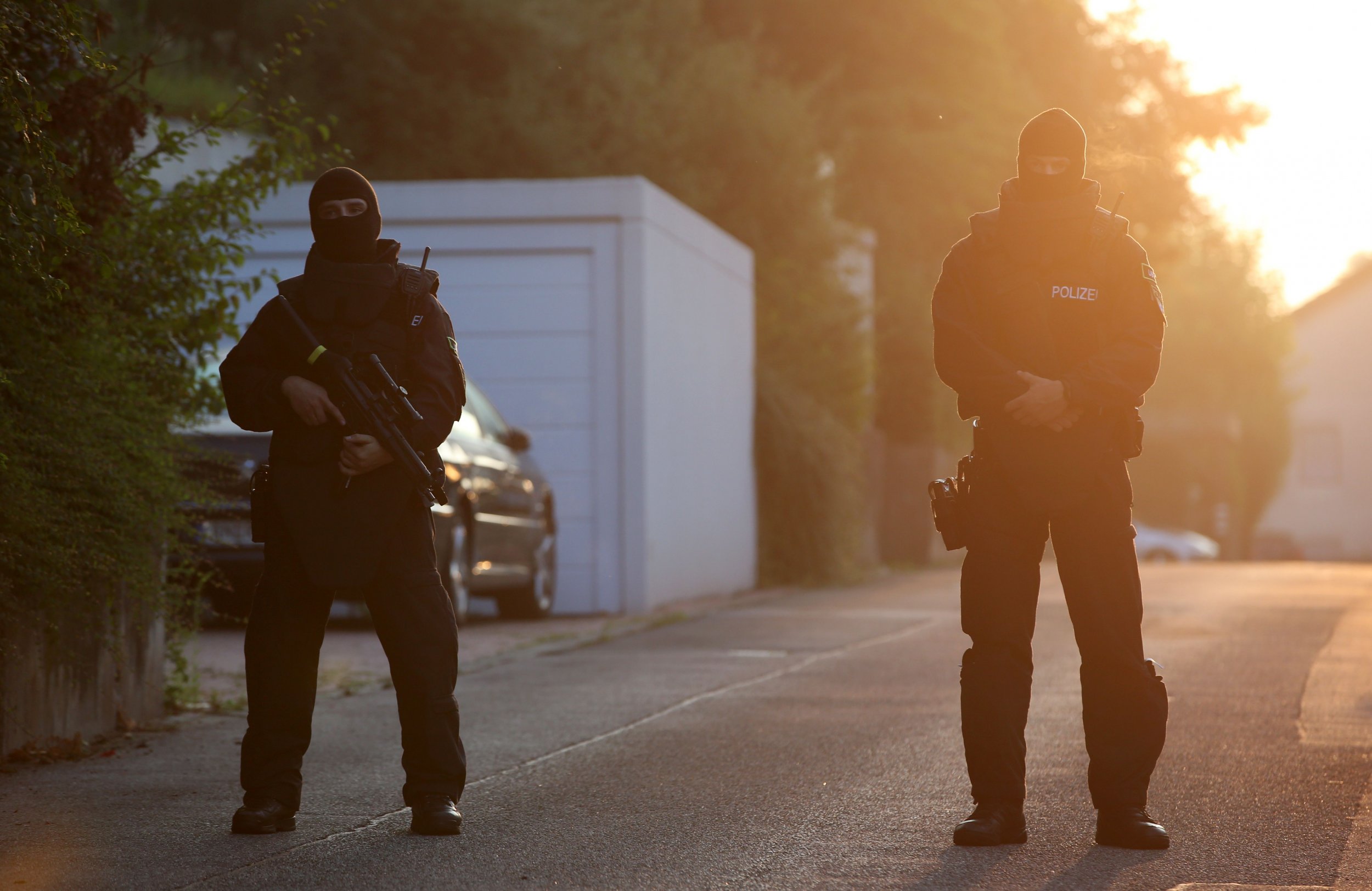 German special forces have arrested a suspected Syrian member of the Islamic State militant group (ISIS) over threat of an attack on the start of the Bundesliga football season, local authorities said Tuesday.
Police detained the 24-year-old man on Friday in the Mutterstadt area in the southwestern state of Rhineland-Palatinate and local officials said that there are plans for some form of attack to coincide with the start of the domestic league's season.
The suspect is believed to have been detained in connection with such plans, but officials did not elaborate on any details of a plot.
The state is home to the Bundesliga team FSV Mainz 05 and the second division team FC Kaiserslautern. The new Bundesliga season begins on August 26 when Bayern Munich play Werder Bremen in Munich, the scene of a far-right shooting attack last month. It remains unclear which Bundesliga match was a potential target.
"There are indications that something is being planned for the start of the Bundesliga season," a spokesman for the interior ministry of Rhineland-Palatinate told the AFP news agency. "Investigations conducted thus far have found no evidence of a concrete threat."
The suspect is a Syrian national who entered Germany at the beginning of the year and lived in North Rhine-Westphalia, according to Germany's department that distributes refugees across the country, The Local reported.
According to the Südwestrundfunk broadcaster, authorities discovered a series of images of conflict in Syria on the suspect's phone. Germany's DPA news agency reported that police detained the suspect after a tip-off from a prisoner in the western German city of Gelsenkirchen.
Germany remains on high alert after a spate of attacks by both radical Islamists and a far-right gunman in the last month. In one attack, a Syrian suicide bomber detonated an explosive device outside a music festival in the city of Ansbach, wounding a dozen people and killing himself.
ISIS claimed the attacker as one of its own and authorities discovered a pre-recorded video of the attacker pledging allegiance to the radical Islamist group.
In other attacks not linked to ISIS, a German-Iranian national launch a shooting rampage at a shopping center in Munich, killing nine people; an Afghan asylum seeker wounded five people in an ax attack on a train near the city of Wuerzberg; and a Syrian asylum seeker stabbed a pregnant woman to death with a machete in the city of Reutlingen.