Germany Suicide Bomber Pledged Allegiance to ISIS Chief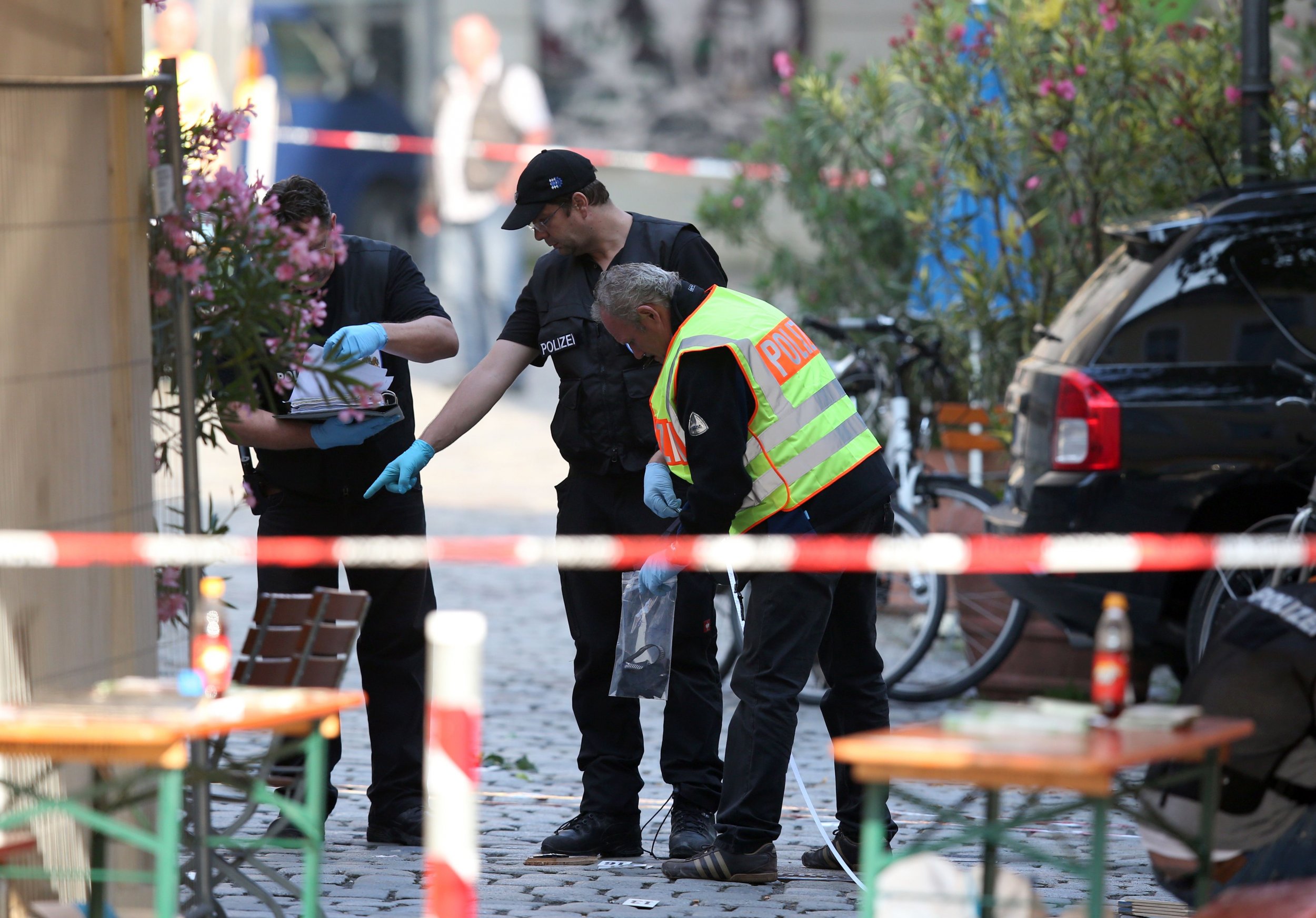 Updated | Bavaria's top security official said Monday that the Syrian suicide bomber who wounded more than a dozen people outside a music festival in Ansbach on Sunday had pledged allegiance to the Islamic State militant group (ISIS) in a mobile phone video.
Joachim Herrmann said the 27-year-old filmed a video in which he said that he would carry out a "revenge" attack against Germany. Germany rejected an asylum request from the unidentified man.
Herrmann said that the pledge of allegiance suggested that the bombing outside the 2,500-strong event, after he had been denied entry, was a "terrorist attack." ISIS claimed responsibility for the attack on Monday afternoon.
The suicide bombing, in which the bomber was the only person killed, was the fourth violent attack in Germany in the past week, after an ISIS sympathizer launched an axe attack on a train near the city of Wuerzberg, a German-Iranian national launched a shooting rampage at a shopping center in the city of Munich and a Syrian refugee stabbed a woman to death with a machete in the city of Reutlingen.
In response to the attacks, Interior Minister Thomas de Maiziere said that the government would strengthen the presence of authorities at airports and train stations, as well as further stop and search checks near the country's borders.
"What seems particularly important to me at the moment is an increased police presence in public spaces," de Maiziere said at a news conference in Berlin.
"I have therefore ordered that the federal police visibly increase their presence at airports and railways stations and that there are random checks, which are not visible but very effective, in border areas."