Germany Expects 970,000 Arrivals As It Takes a U-Turn On Asylum Screening Policy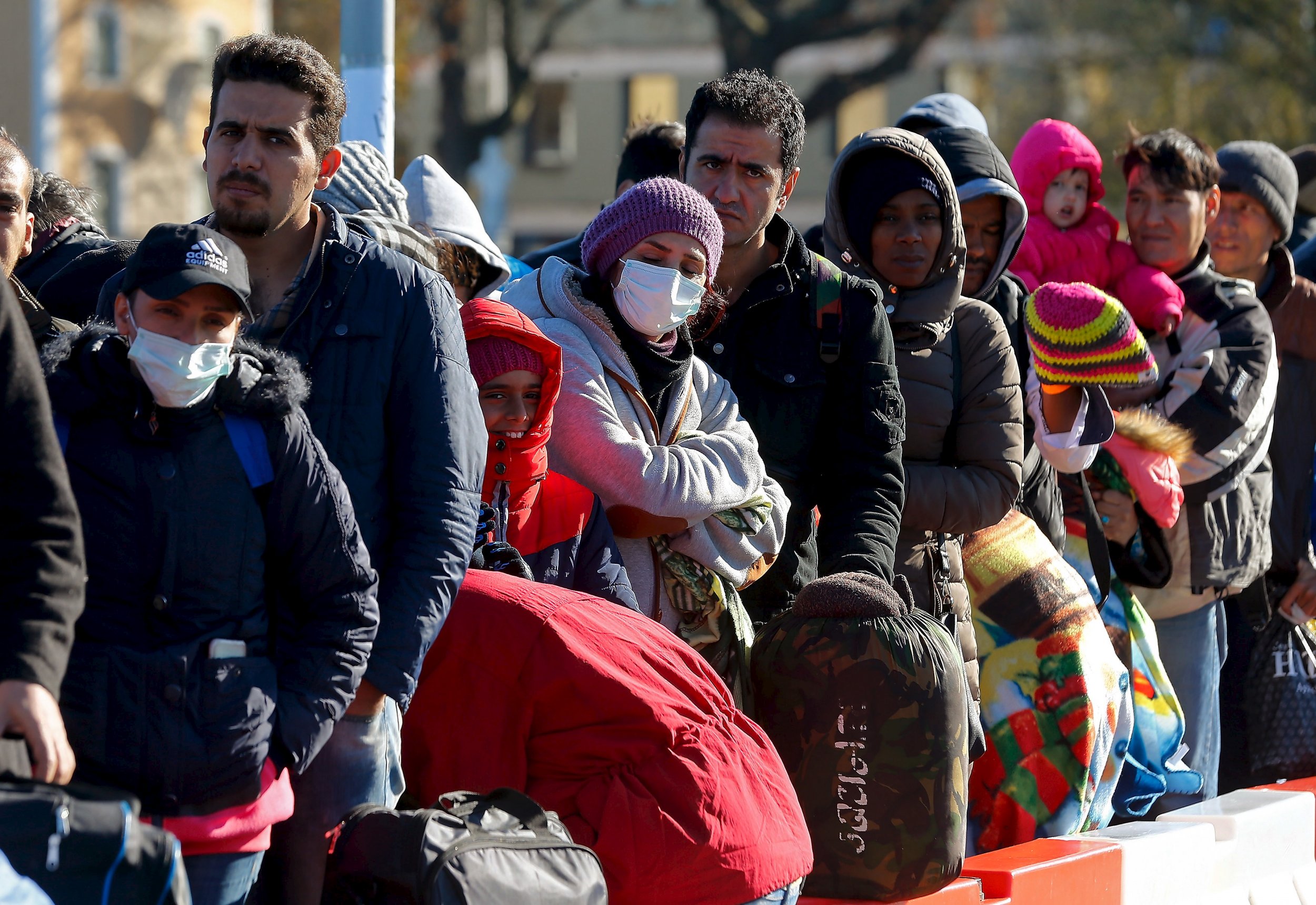 Germany has reintroduced tougher screening procedures for anyone seeking asylum—backtracking on a previous decision from November 2014, to simplify the process.
The German Federal Ministry of the Interior said on Thursday that people seeking asylum in Germany will now have to follow "individual screening procedures" and admitted that it had re-imposed the measures suspended in November 2014.
Germany expects the arrival of around 970,000 refugees by the end of 2015, a spokesman for the ministry told Newsweek . According to spokesman Tobias Plate, around half of this number have already applied for asylum,.
Overwhelmed by the influx of arrivals in November 2014, the ministry replaced its in-depth screening method with a "simplified version"— one that requires refugees to fill out a questionnaire to prove their nationality.
But, the ministry estimates that 30 percent of claims for asylum in Germany are false and that people claiming to be Syrian nationals are in fact from another country. "There has been knowledge received by the authorities that Syrians who have been granted asylum, are telling volunteers that they are not from Syria," Plate says.
"One person struggled to fill in a questionnaire written in Arabic, proving that they are not from Syria," he says. "Another person, posing to be a Syrian national, couldn't name one city in Syria."
The previous in-depth screenings will ensure the country's safety and security, Plate says, via telephone from Germany. "We don't have any specific information that there might be a terrorist among [those] people coming to Germany, but we need to make sure that we understand who is coming."
In recent weeks, the number of people entering the European country has decreased. Since mid-November, around 2,500 refugees crossed German borders per day—a significantly lower number compared to those from September to the first half of November (5,000 to 10,000 people per day), Plate says, "but it's difficult to predict whether these trends will increase or decrease."
In August, Germany defied EU rules by suspending the Dublin Regulation, which forces refugees to seek asylum immediately on arrival to a European country, for Syrians—making it clear at the time that it remained in place for other nationalities. Thursday's announcement comes nearly one month after Germany admitted to taking a policy U-turn, as on November 11 the Federal Ministry of the Interior announced plans to return Syrian refugees to the first EU country they entered.
The new statement said that refugees, including Syrian refugees, who first arrive in Greece remain exempt as the country doesn't have the infrastructure to cope with its influx of asylum seekers.