Germany Leads a Push to Take In More Migrants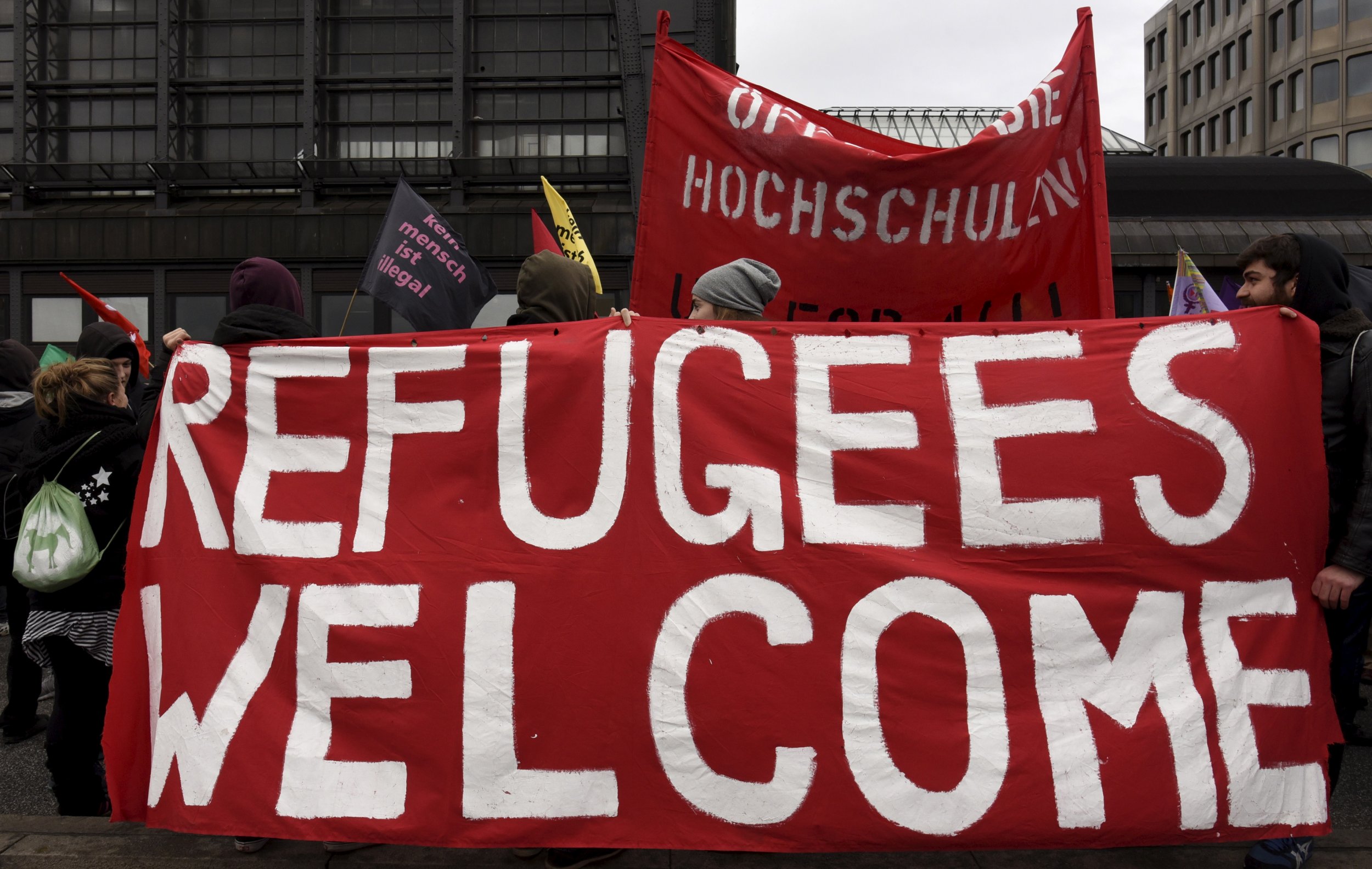 German Chancellor Angela Merkel held a surprise meeting on Sunday with a number of European leaders willing to take in greater numbers of refugees, as division over the E.U.'s quota system continues, according to German national daily Frankfurter Allgemeine Sonntagszeitung (FAS).
As part of the plan to tackle the worst refugee crisis since World War II, the E.U. has sought to implement a system of allocating refugees to member countries by the size of their economies. Merkel is one of the system's key supporters, but the idea has not been accepted by all European leaders. A group of largely Eastern European countries such as Slovakia, Hungary and Poland have protested the so-called "quota system".
With an agreement yet to be reached, the German leader held a separate meeting with other state leaders who have shown more willingness to accept the system and urged them to speed up their own negotiations with Turkey, which provides the only direct land route from Syria and the Middle East into the E.U.
Representatives from Sweden, Finland, Austria, the Netherlands, Luxembourg, Belgium and Greece met with the German leader on Sunday, on the sidelines of a much bigger summit of all E.U. members in Turkey.
While the full summit's talks revolved around the E.U.'s relationship with Turkey and Ankara's ongoing bid for membership in the bloc, the eight states who have subscribed to the quota system met hours before the official event began.
The meeting of the group—dubbed the "coalition of the willing" by the media—was also meant to include French President Francois Hollande, but he couldn't arrive early enough before the start of official proceedings at the summit, FAS added.
The group has asked European Commission President Jean-Claude Juncker to draw up an allocation plan by mid-December for refugees to be resettled across the eight countries. The Financial Times cites sources familiar with the talks, estimating that the number of refugees resettled as a result could be up to 500,000, while FAS reports this number is likely to be around 400,000 with Germany taking the largest share.