Germany: Explosion Outside Bavaria Migration Office Not Bomb as Feared, Police Confirm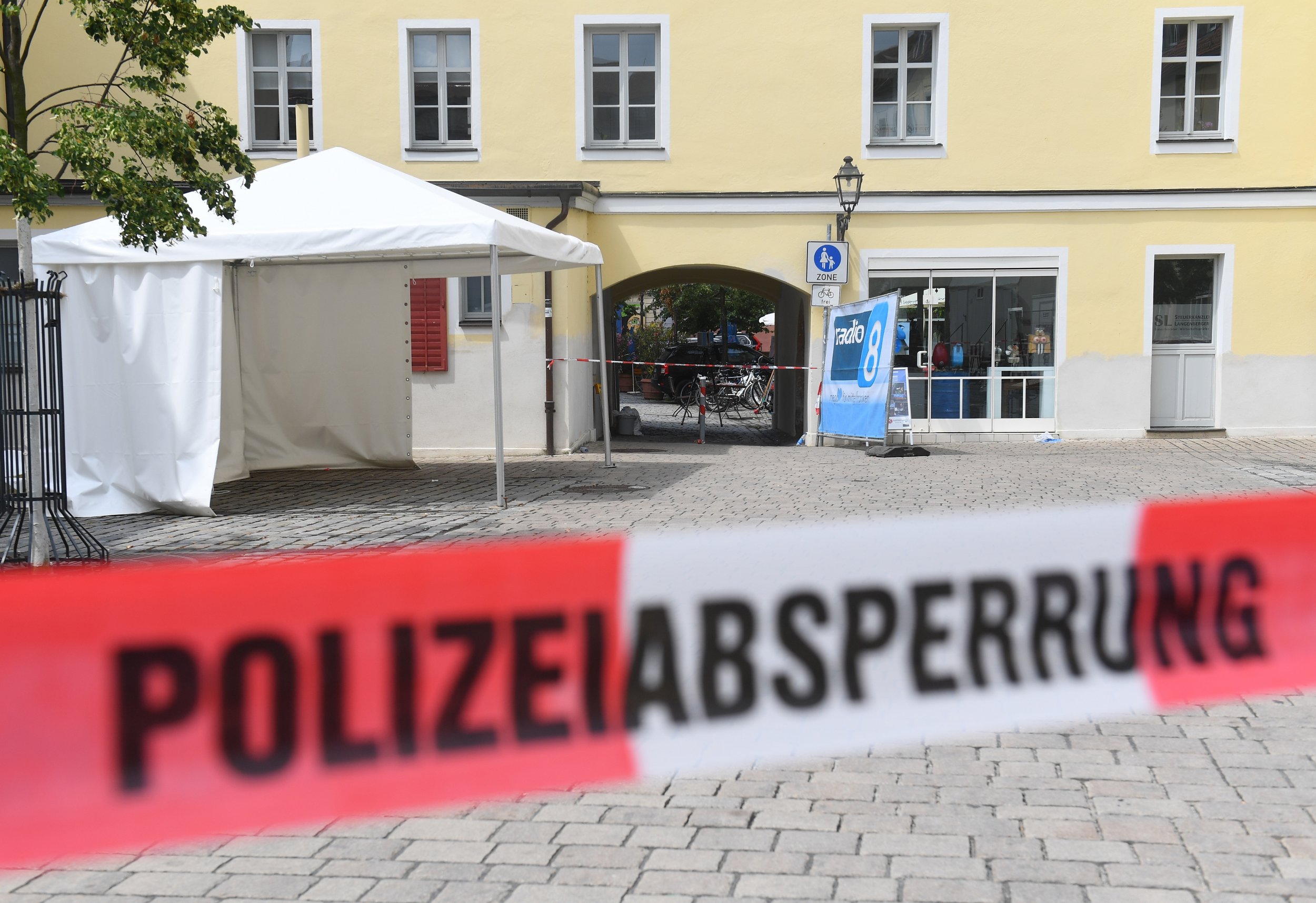 Updated | A suitcase that exploded in the vicinity of a center for refugees and migrants in the Bavarian town of Zirndorf did not contain a bomb, police said Wednesday.
The German state of Bavaria, where Zirnforf is located, has witnessed two violent attacks in the past week and the country remains on high alert after several incidents inspired by the Islamic State militant group (ISIS) and Norwegian mass murderer Anders Breivik.
Wednesday's explosion is believed to have come from a bag filled with aerosol cans placed outside the Bundesamtes für Migration in the town near the city of Nuremberg, according to German broadcaster Bayerischer Rundfunk, which did not cite sources.
Police said there was "no indication" there was a bomb inside. No one was hurt.
Authorities said they dispatched officers to the complex that holds both an accommodation center for refugees and a branch of Germany's office for asylum-seekers after reports of the explosion.
Germany remains on high alert after a spate of attacks by both radical Islamists and a far-right gunman. On Sunday, a Syrian suicide bomber detonated an explosive device outside a music festival in the city of Ansbach, wounding a dozen people and killing himself.
The bombing happened at the end of a week that saw a German-Iranian national launch a shooting rampage at a shopping center in Munich, killing nine people; an Afghan refugee wounded five people in an axe attack on a train near the city of Wuerzberg; and a Syrian refugee stabbed a pregnant woman to death with a machete in the city of Reutlingen.
In response to the wave of violent attacks across the country, German Interior Minister Thomas de Maiziere ordered a strengthening of the presence of the country's security services at airport and train terminals, with more stop and search checks.
This story has been updated to reflect that initial German media reports of a detonation outside the migrant center were incorrect.