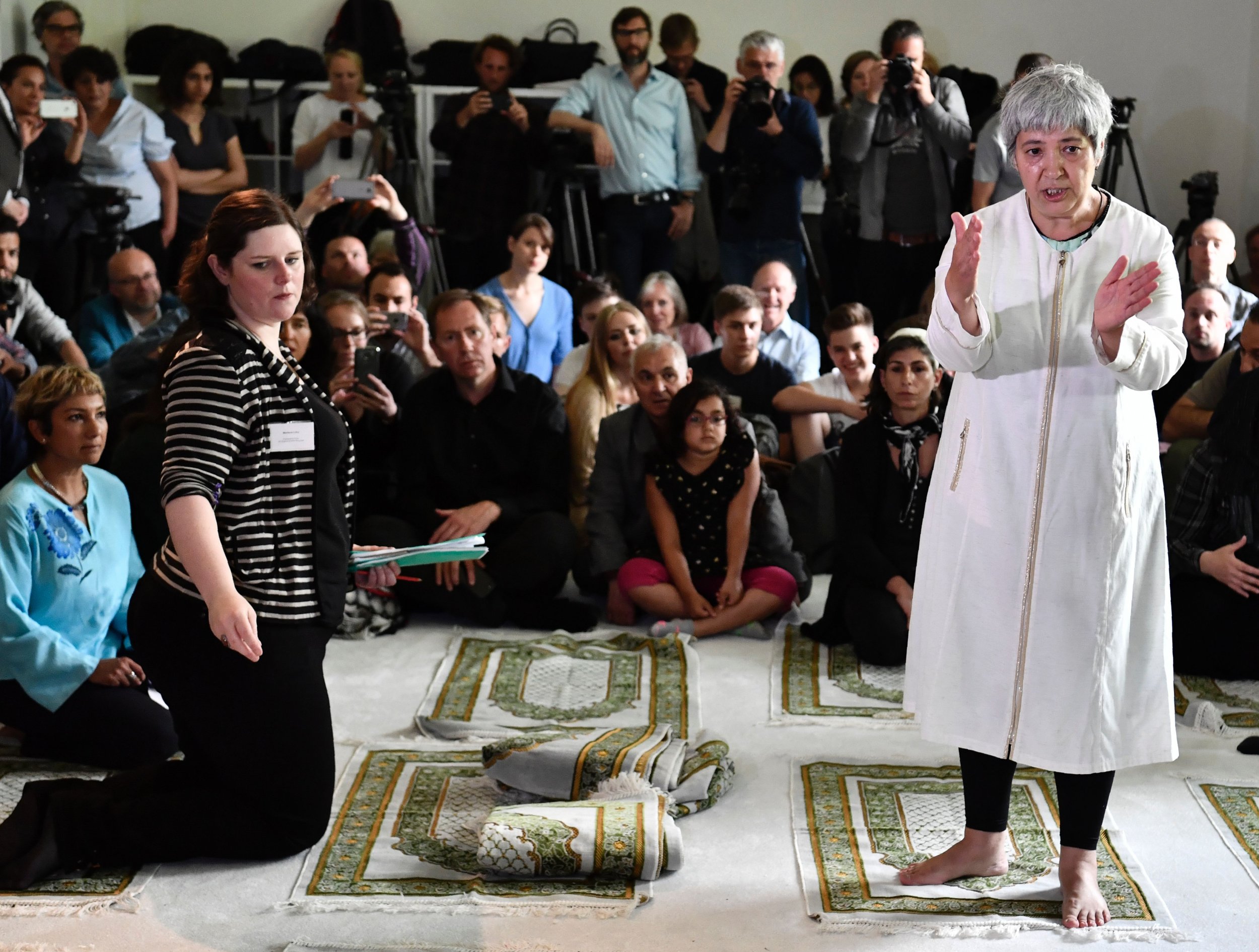 Full-face veils are banned; Men and women, straight or gay, can pray together; Sunnis and Shiites, who in other parts of the world are engaged in bloody conflicts, are encouraged to sit side-by-side.
Welcome to Germany's first "liberal" mosque.
Dozens of people gathered for Friday prayers—led by a female American imam— at the opening of Ibn-Rushd-Goethe-Mosque in Berlin on Friday, the AP reported.
The mosque was the realization of an eight-year dream of German-Turkish women's rights activist Seyran Ates, who moved to Germany from Turkey as a child and was part of a government agency assisting with the integration of Muslims in Germany.
"I couldn't be more euphoric, it's a dream come true," Ates, 54, told AP this week.
The mosque is jointly named after Ibn Rushd, a 12th century Andalusian Islamic scholar also known as Averroes, and German playwright Johann Wolfgang von Goethe. It currently occupies the third floor of an old Lutheran church in Moabit, a neighborhood with a sizeable immigrant population.
Ates said the mosque will be open to all but added that women would be proscribed from wearing the burqa—a veil that completely covers the face and leaves just a mesh screen for the wearer to see through—and the niqab—which covers the face except for a small slit for the eyes. "[This is] for safety reasons and because it is our conviction that the full-face veil has nothing to do with religion, but is a political statement," Ates told German magazine Spiegel. Germany's lower house of parliament recently passed a bill banning full-face veils for people in certain professions, including judges and soldiers.
Read more: 10,000 Muslims will march in Cologne on Saturday against terrorism
More than 4 million Muslims live in Germany, with the majority coming from Turkey. Under Chancellor Angela Merkel's open doors policy, Germany has taken in more than 1 million refugees since 2015, most of whom are from Muslim-majority countries Syria, Iraq and Afghanistan.
Merkel has come under fire from conservative elements in Germany for the policy, and tensions have been further inflamed by Islamist-inspired attacks carried out in the country. In December 2016, Anis Amri, a Tunisian migrant whose asylum request was turned down by German authorities earlier in 2016, drove a truck into a Christmas market in Berlin, killing 12 people. The Islamic State militant group (ISIS) claimed responsibility for the attack.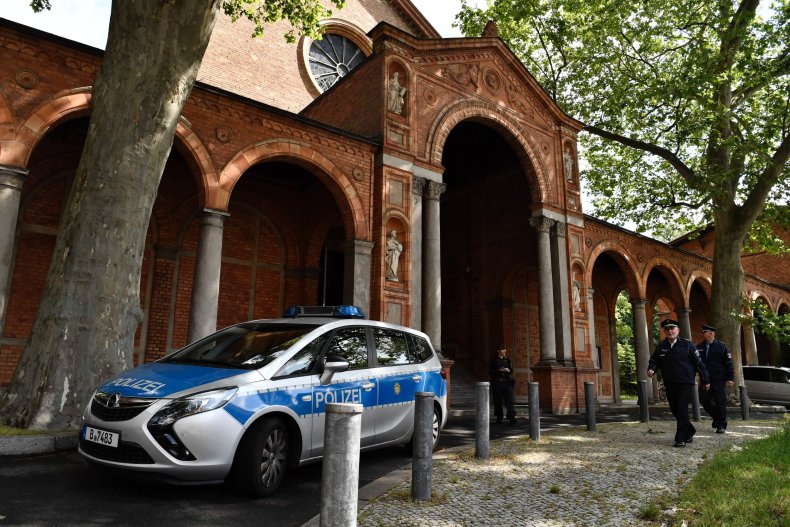 Germany and Turkey have been at loggerheads since German authorities banned Turks living in Germany from carrying out rallies in support of changes to the Turkish constitution that would give more power to Turkish President Recep Tayyip Erdogan. The Turkish leader accused Germany's government of "fascist actions" that were reminiscent of the Nazi period.
Ates said that the new mosque was designed to give "modern and liberal Muslims" the opportunity to "show our faces in public." She said that she had received threats from people about the project, but that most of the feedback had been "beautiful and positive," AP reported.
The women's rights activist was the subject of an assassination attempt in 1984 when working as a counselor for Turkish women and was previously attacked by the enraged husband of a former client. She will start Arabic and Islamic theology studies later this year and hopes to become an imam.