Refugee Crisis: German Police 'Failing' to Tackle Spike in Hate Crime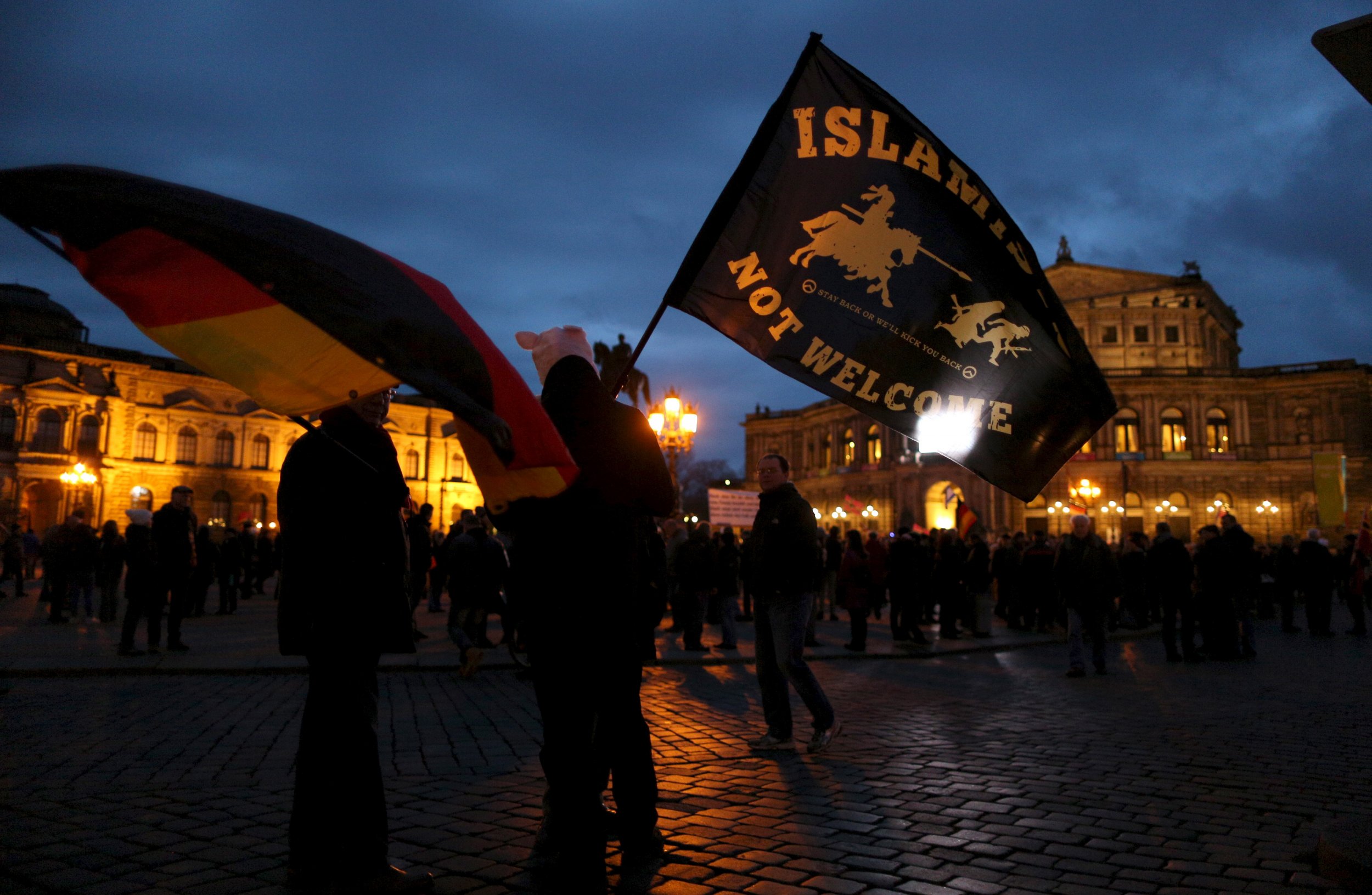 Germany urgently needs to improve its record on prosecuting hate crime amid a spike in racist violence driven by the refugee crisis, Amnesty International has said.
In a report published Thursday, Amnesty said that almost six anti-refugee protests were staged every week in Germany during 2015. In that year, authorities recorded 1,031 politically motivated crimes against asylum shelters, five times as many as in 2014 (199 crimes) and 16 times as many as in 2013.
But, the report said, "Federal and state authorities have failed to design and implement comprehensive risk-assessment mechanisms aimed at identifying the [asylum] shelters that are most at risk of being targeted for violence."
It called on police to devise a framework aimed at assessing which individual refugees or refugee shelters were at risk and allocating police resources accordingly.
And Amnesty said that Germany's current system for classifying hate crimes was insufficient, suggesting that the threshold to investigate possible hate motives behind a violent crime was set too high.
Marco Perolini, a researcher at Amnesty, said in a statement that questions had to be asked about the possibility of institutional racism in the German police force, highlighted by "botched" investigations into a spate of killings between 2000 and 2007 by a far-right group called the National Socialist Underground.
Investigations into the murders of eight men of Turkish descent, one man of Greek descent and a German police officer repeatedly failed to identify and follow up leads pointing to the racist motivation behind the attacks, Amnesty said, while relatives of the victims reported feeling victimized by the police.
"There are many factors that point to the existence of institutional racism with German law enforcement agencies. This question needs to asked, and it needs to be answered: real improvement in how law enforcement agencies tackle racist crime cannot happen unless those very agencies are prepared to examine their own attitudes and assumptions," he said.
"This is not a time for complacency," he continued, "but for law enforcement agencies to take a long, hard look in the mirror."