German Politicians Call Trump's Ambassador a 'Brat' and 'Total Diplomatic Failure,' Demand Immediate Expulsion
Politicians in Germany lashed out at President Donald Trump's ambassador to their country on Tuesday, with some criticizing the diplomat, even calling for his expulsion.
Richard Grenell was appointed by Trump last May, and has drawn significant controversy in his relatively short tenure as ambassador. On Tuesday, Grenell openly criticized Germany's defense spending, arguing that it sent a "worrisome signal" to NATO allies. Those comments led to swift and severe backlash from several members of parliament.
"Any U.S. diplomat who acts like a high commissioner of an occupying power must learn that our tolerance also knows its limits," Wolfgang Kubicki, the deputy chairman of the opposition Free Democrats (FDP) and one of the Bundestag's five deputy speakers, responded, German broadcaster Deutsche Welle reported. Pointing to what he said was repeated interference by Grenell, Kubicki urged Foreign Minister Heiko Maas to "immediately" expel the diplomat.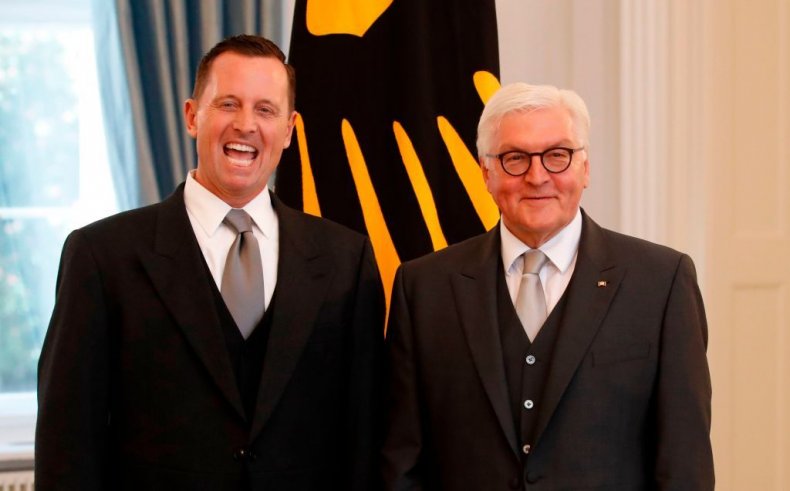 Kubicki wasn't alone in his criticism of Grenell. Carsten Schneider, the chief whip of the Social Democratic party (SPD), said the ambassador was acting like a "brat" and referred to him as a "total diplomatic failure," according to the Financial Times. "With his repeated clumsy provocations, Mr. Grenell is damaging the transatlantic relationship," Shneider said.
Even the chief whip of Chancellor Angela Merkel's ruling Christian Democratic Union party responded critically. Michael Grosse-Brömer said that Grenell should look at the bigger picture, pointing out that "Germany is fulfilling its obligation and is very engaged," the Financial Times reported.
A spokesperson for the U.S. State Department told Newsweek that "Germany, like the United States, is a free country with a free press. Politicians, pundits and the media are entitled to share their opinions as part of the political process. That is one of the fantastic and unifying qualities of U.S. and German society." They also reiterated Trump's support of Grenell, saying he "is the president's personal representative to Germany."
Last summer, Grenell also drew criticism shortly after his appointment over comments he made in an interview with right-wing Breitbart News. "I absolutely want to empower other conservatives throughout Europe, other leaders," the ambassador said. "I think there is a groundswell of conservative policies that are taking hold because of the failed policies of the left."
Grenell added that "a lot of conservatives" in Europe had told him they had felt a "resurgence" of right-wing ideas across the continent. He said those individuals had credited Trump's victory as empowering "people to say that they can't just allow the political class to determine before an election takes place, who's going to win and who should run."
Germany's Foreign Ministry asked Grenell to clarify his comments at the time, as they were seen as a stated attempt to interfere in the country's political system. Politicians in the country also lashed out.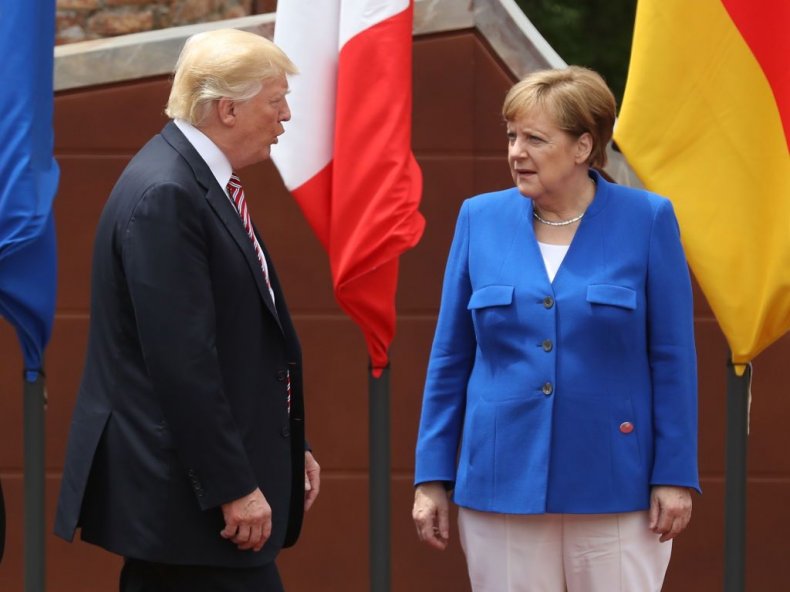 "As a member of the SPD, a left party with a long, proud legacy of fighting, together with the United States, both Nazis and communists, I am irritated to hear from Ambassador Grenell about our allegedly failed policies," Metin Hakverdi‪, a Social Democrat delegate who is also a member of the German-U.S. parliamentary friendship group, said, The Guardian reported.
Despite being close allies and having worked closely together for decades, relations have been strained between Washington and Berlin since Trump took office. Last May, Merkel pointedly argued that Europe could no longer rely on the U.S. for protection. Later in July, Maas appeared to take a dig at deteriorating relations under Trump, saying: "Europe must not let itself be divided, however sharp the verbal attacks and absurd the tweets may be."
Trump said last year that the European Union, of which Germany is a key member, is "a foe" of the U.S. when it comes to trade, despite decades of close cooperation and the NATO military alliance.
Editor's note: This article has been updated to include a response from the U.S. State Department.