Donald Trump's Ambassador to Germany Is Upsetting Liberals Again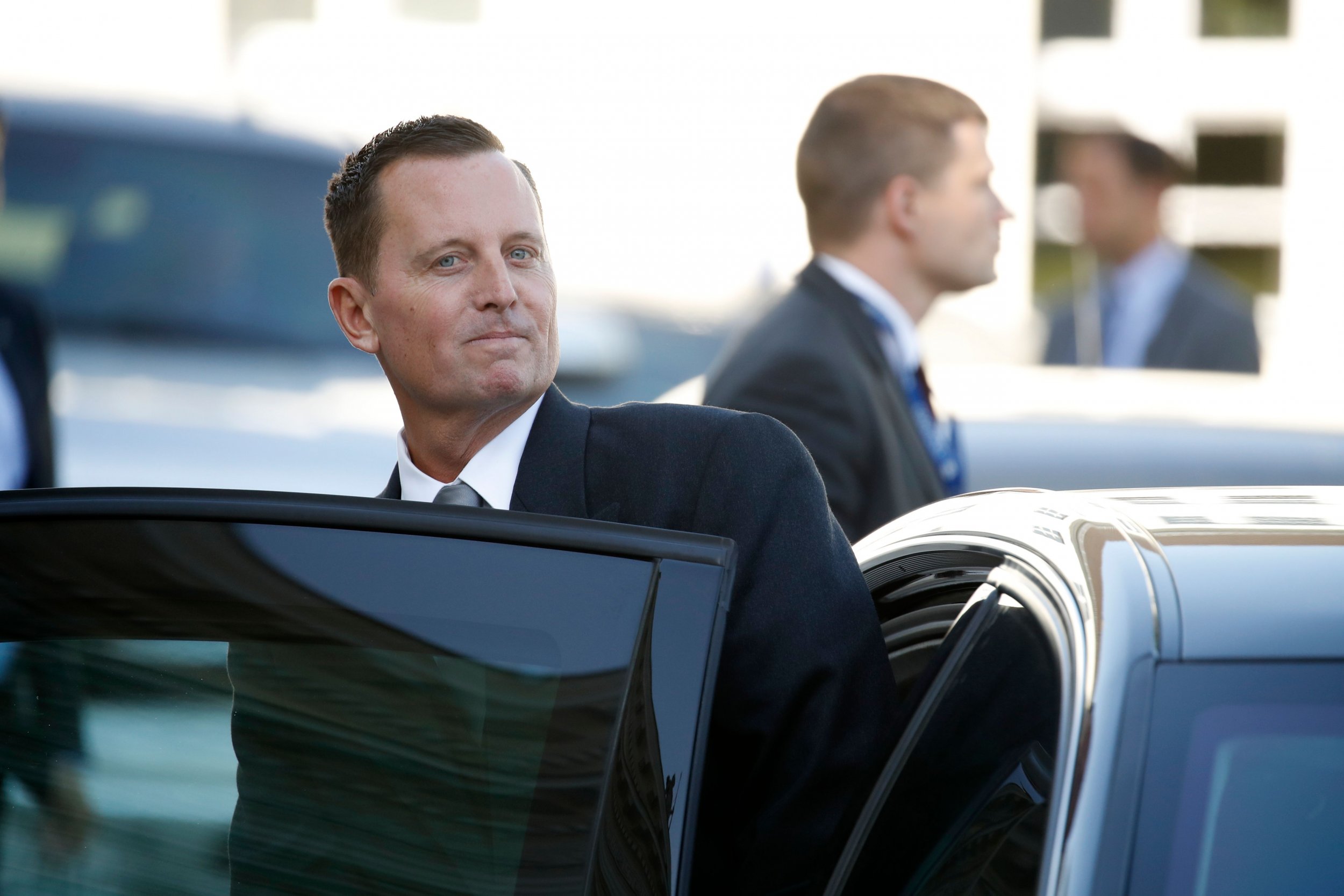 Richard Grenell—President Donald Trump's ambassador to Germany—has made yet another diplomatic gaffe to offend his hosts, having been in the job for less than a month.
The latest row centers on Grenell's interview with American right-wing media platform Breitbart News, in which he said he wants to "empower" European conservatives, prompting accusations that Grenell is inappropriately politicizing his new role.
"I absolutely want to empower other conservatives throughout Europe, other leaders. I think there is a groundswell of conservative policies that are taking hold because of the failed policies of the left," Grenell said in the interview.
Grenell said "a lot of conservatives" in Europe had told him they feel a "resurgence" of right-wing ideas across the continent, and credited Trump's victory with empowering "people to say that they can't just allow the political class to determine before an election takes place, who's going to win and who should run."
The ambassador has already offended his new hosts twice. Hours after his official welcome in Berlin on May 8, Grenell threatened German businesses with U.S. sanctions if they maintained business ties with Iran after Trump pulled out of the Obama-era nuclear deal with Tehran, to which Germany was a signatory.
After Grenell said German companies should wind down Iranian operations "immediately," a host of politicians criticized his conduct. Andrea Nahles, the leader of Germany's Social Democratic party and part of the ruling coalition, said Grenell "does appear to need some tutoring" on diplomatic norms.
Following U.S.-led strikes on suspected Syrian chemical weapons facilities in April, Grenell also chastized Germany for not taking part. He was also criticized in Germany for spreading false rumors on Twitter after a van drove into a crowd of people in Munster on April 7.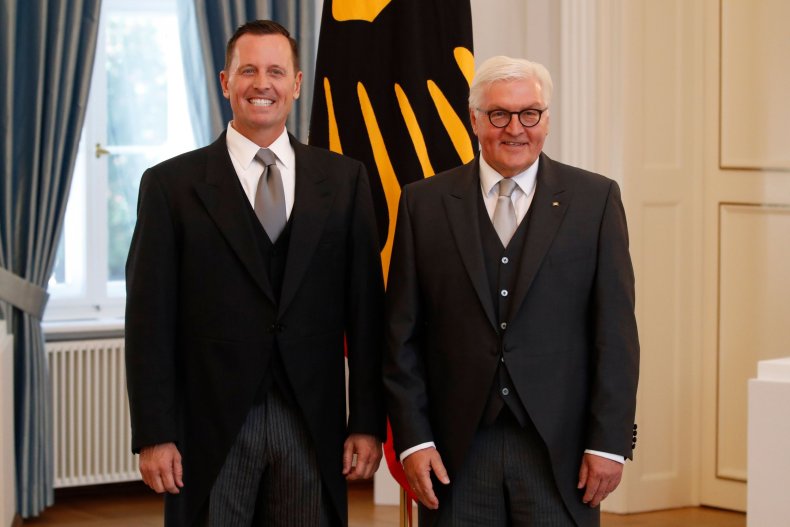 Chris Murphy, a Democratic U.S. Senator for Connecticut, took to Twitter to share his disappointment with Grenell's "awful" interview. Murphy said Grenell "personally assured me that once he became Ambassador he would stay out of politics." The senator said ambassadors "aren't supposed to 'empower' any political party overseas."
Following the backlash, Grenell tweeted, "I stand by my comments that we are experiencing an awakening from the silent majority."
Read more: Trump's new ambassador has upset the Germans just hours into his job
There is a fear among European leftists and liberals that the right-wing, and especially nationalist and fascist movements, are gathering momentum. Following seismic votes in favor of Brexit and Trump, Europeans are nervously watching their own political spheres. Just this week, Steve Bannon—co-founder of Breitbart News and former top aide to Trump—was celebrating the formation of Italy's new government, which put the populist Five Star Movement and far-right Northern League parties into power.
In Slovenia, the right-wing opposition leader will be offered the chance to form a government after his party won most votes at weekend parliamentary elections. Janez Jansa heads the anti-immigration Slovenian Democratic Party, which came away with around 25 percent of the total vote. Several other parties have ruled out working with Jansa because of his extremist positions, meaning there is no guarantee he will be able to govern. Nonetheless, the result is significant.
During his interview with Breitbart, Grenell had particular praise for 31-year-old Austrian Chancellor Sebastian Kurz, leader of the conservative People's Party and coalition partner with the far-right Freedom Party (FPÖ). Grenell said Kurz "is a rock star. I'm a big fan."