Germany vs France: Conclusions From the Euro 2016 Semi-Final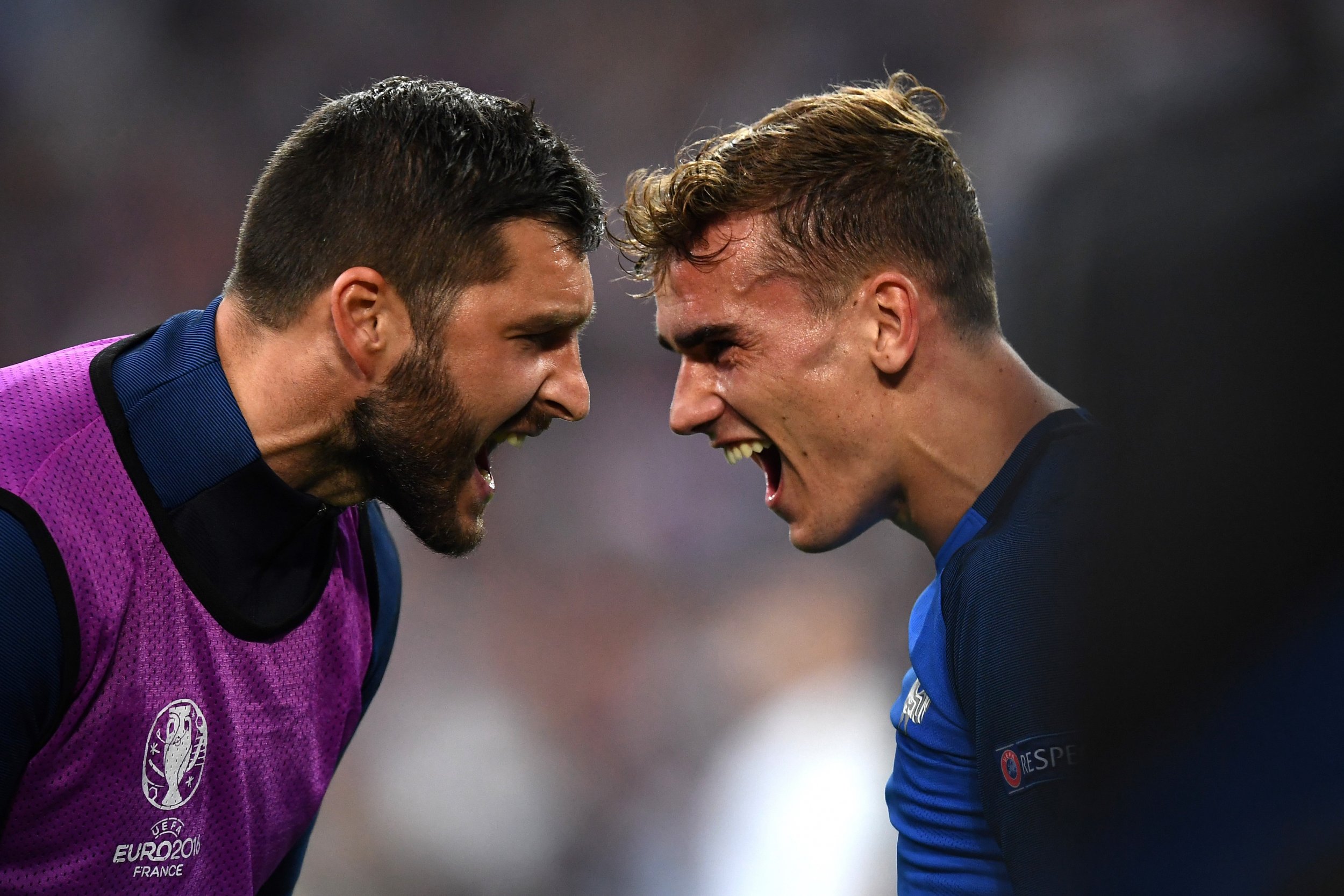 France is in the UEFA Euro 2016 final, after it saw off Germany at Stade Velodrome in Marseille.
Didier Deschamps' side will face Portugal on Sunday in Paris, thanks to two Antoine Griezmann goals, one in each half.
What else did we learn on a night when Germany produced an unusual major tournament failure? Newsweek looks back at a momentous semifinal.
Paul Pogba has much to prove
What do you want from your £100 million signing?
Perhaps a few pennies in change, a few hundred thousand shirt sales—but most of all, the ability in the player you are purchasing to control a game of football.
Does Paul Pogba do that? The jury remains out. Does he have the potential? Almost certainly, but should smashing the world transfer record buy potential?
In Marseille on Thursday night, Pogba flickered intermittently, and was generally outshone by his German opposite number, Toni Kroos.
It was Kroos who showed most of the things Pogba is supposed to be so good at—the changes of pace to wriggle from defenders, the wide range of passing.
Manchester United may well end up buying Pogba and being very happy with its purchase. It will not, though, be getting a model at the top of its range.
Marseille helps the French
Raucous, partisan, broiling—the Stade Velodrome was all of these things.
Germany appeared intimidated at the start of the game, though it settled well enough. During those moments of German dominance—and they were long ones—in the first half, perhaps the pounding noise from the stands kept the French going.
The Parc des Princes and Stade de France are venerable venues, but they lack the rawness of Marseille's cauldron. If France wanted to find that intangible, "home advantage," this was the best environment in which to exploit it.
Griezmann is a Ballon d'Or candidate
If anyone has grabbed the French team by the scruff, it is Griezmann, who struck two goals on the night to take his tally to six for the tournament.
He and Cristiano Ronaldo will fight it out for Euro 2016's Golden Boot; they may also, next year, be two of the final three candidates up for the title of world's greatest male footballer.
Griezmann doesn't so much run as wriggle, squeezing between the lining of defenders' pockets. And he finds goalscorers' positions, as he did for France's second, capitalizing on a Manuel Neuer mistake.
The contest against Ronaldo in the final promises to be a fascinating one.
Germany left to rue its luck
Throw the cliches out with the bathwater: Germany could not get the job done when the heat came on. It should have scored during its period of dominance in the first half; even when France went 2-0 up, it created opportunities through Joshua Kimmich, who hit the post, and then Leroy Sane.
The expectation had been that France would crumble under the pressure of a potential final as the host country. Germany hardly seemed overawed, and its crop of young players will come again. On this night, though, its razor was blunter than that of France.