Wales 0, Portugal 2: What We Learned From Euro 2016 Semi-Final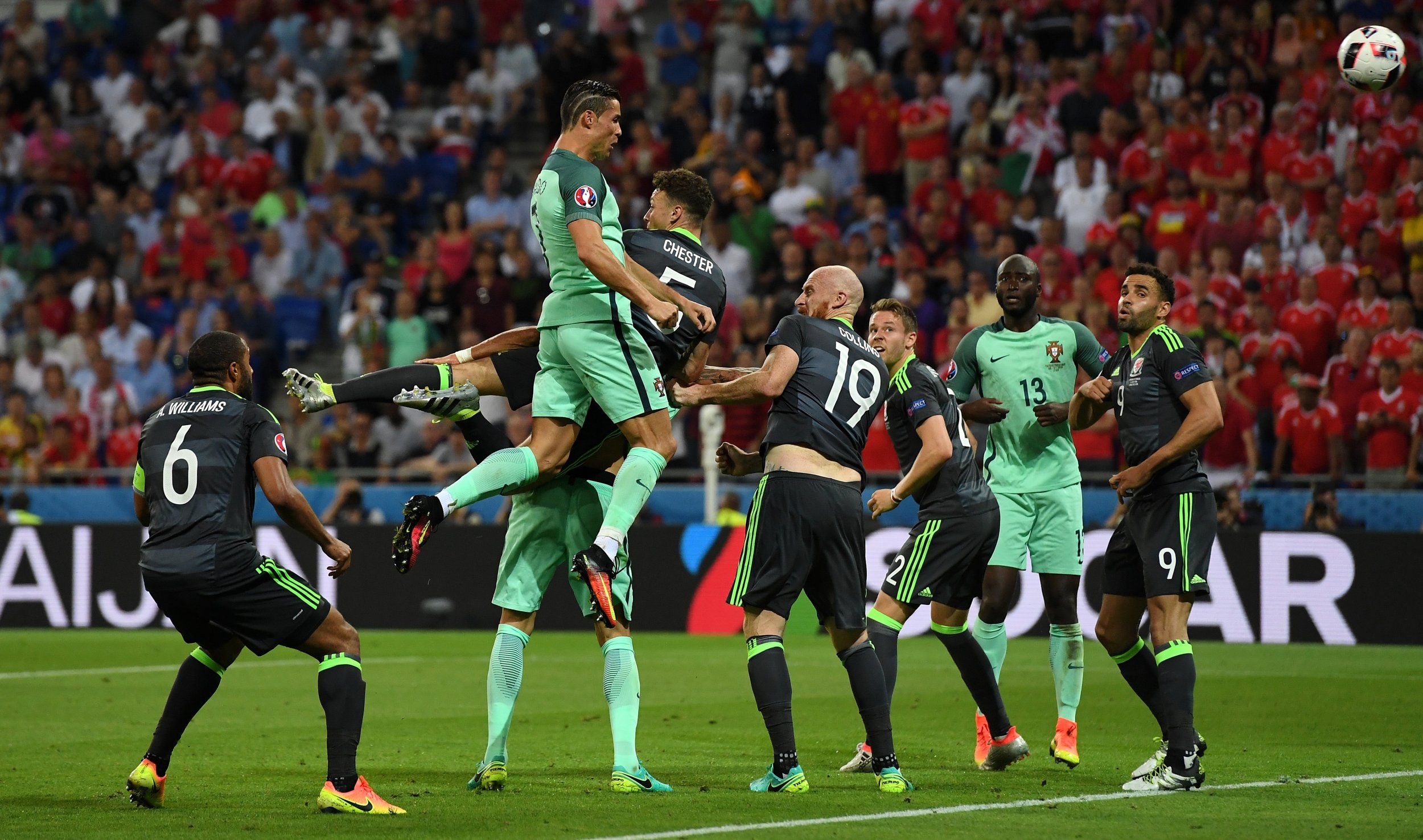 A towering header from Portugal's talisman Cristiano Ronaldo sent Wales crashing out of the 2016 UEFA European Championship at the penultimate stage.
Ronaldo's goal came at the 49th minute after a poor first half from the Portuguese that saw Gareth Bale outshine his Real Madrid team-mate in Lyon.
Former Manchester United winger Nani added a second goal three minutes later, as Fernando Santos' side advanced to face either Germany or France in the final on Sunday.
As we await that match-up, here are several takeaways and lingering questions.
Can Portugal shake the 'nearly men' tag?
Despite competing in seven semi-finals at major tournaments, Portugal advanced to a final for only the second time in its history on Wednesday night.
In 2004, playing as host nation, Portugal was beaten in the final by Greece, the surprise of the tournament. Neither France or Germany will offer the unexpected.
Ronaldo and company will enter as underdogs at the Stade de France on Sunday, just as Greece did 12 years ago. Portugal will be desperate to emulate that success.
The rise of Welsh pride
Wales' elimination was the complete opposite to England's exit from France. While Roy Hodgson's team was booed as the first of many inquests began, Wales was cheered off the pitch by its adoring fans.
A core containing Ashley Williams, Aaron Ramsey and Gareth Bale will see Wales go into future tournaments with confidence.
The fear that has infested the England squad is nowhere to be seen in Chris Coleman's team. Russia in 2018 beckons.
UEFA needs to reevaluate suspensions
The suspensions of Aaron Ramsey and Ben Davies—and their subsequent absences—shows that UEFA's needs to reevaluate its rules.
Suspensions exists, and rightly so, to punish foul play. But this has been cruel—and not just on Wales. Ramsey and Davies picked up two yellow cards in five highly competitive fixtures and thus missed the biggest match in the history of their nation.
Portugal needs pace
Watching the first half, it seemed as if Wales had been here before and Portugal was making its first semi-final appearance.
Such was the ponderous nature of Portugal's attack. The greatest threat came through crosses onto the head of Ronaldo. It was perfect for James Collins and Ashley Williams, Wales' center-backs, to bully the Real Madrid forward.
In stark contrast, Wales darted forward with energy and pace. Lead typically by Gareth Bale, the Dragons looked dangerous on the counter-attack.
Portugal will be punished if it gives either Germany or France such respect in the final.
Ronaldo's leadership emerges
Portugal's superstar has seemed moody this tournament: from throwing a reporter's microphone into a lake to petulant outcries of anger and frustration.
But Ronaldo is emerging as a leader on the field. Footage of the Portugal captain demanding his teammates face-up to penalties in the quarter-final against Poland went viral on social media. Ronaldo inspired them.
In the match against Wales, he inspired them in different ways. Case in point: his towering header four minutes into the second half. It started Portugal on its way to the Stade de France on Sunday. It also put Ronaldo level with Michel Platini as the leading scorer of the European Championships with nine goals.
His youth may be fading, but Ronaldo will return to Real with greater maturity whatever the outcome on Sunday.