Who is Gerson Fuentes? Undocumented Immigrant Charged With Ohio Child Rape
The man charged with raping a 10-year-old girl who later traveled to neighboring Indiana for an abortion is reportedly an illegal immigrant.
Gerson Fuentes, 27, was arrested on Tuesday after police said he confessed to raping the girl on at least two occasions, The Columbus Dispatch reported. He is charged with rape, a first-degree felony in Ohio.
The girl identified Fuentes as the one who impregnated her, a detective testified during Fuentes' arraignment in Franklin County Municipal Court on Wednesday.
She underwent an abortion in Indianapolis on June 30, Det. Jeffrey Huhn said. He added that DNA from the Indianapolis abortion clinic was being tested against samples from Fuentes to confirm paternity.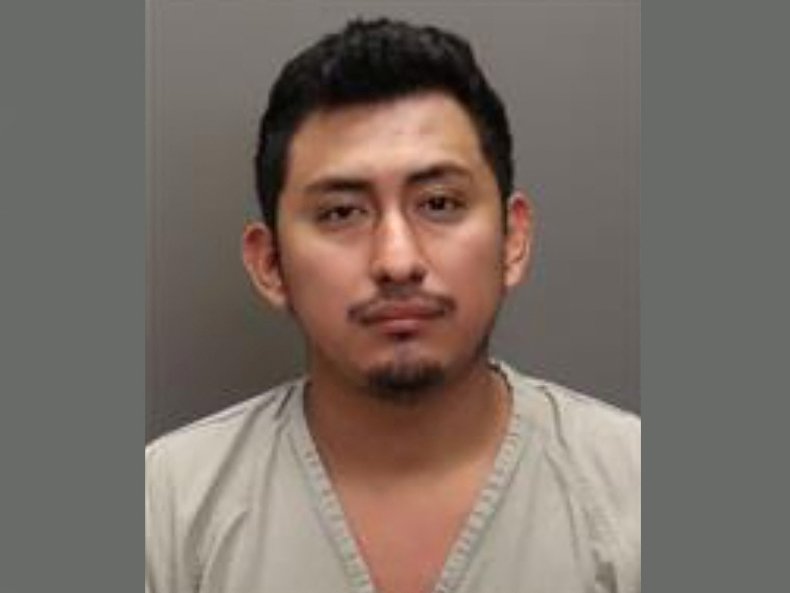 Fuentes is being held on $2 million bond.
Clark Torbett, an attorney with the Franklin County Public Defender's office, had argued it was unconstitutional to hold Fuentes without bond especially when confirmation of paternity remained pending.
According to the Dispatch, Torbett said Fuentes had lived in Columbus for seven years and had a steady job at a cafe.
Torbett said he also had a place to live that was not the same as the 10-year-old girl. His last known address was an apartment in the city's Northwest Side.
He spoke to detectives through an interpreter, Huhn said.
Fuentes "has no immigration history" in the U.S. and the U.S. Immigration and Customs Enforcement (ICE) has placed a "detainer" request on Fuentes, an ICE spokesperson told Newsweek.
"On July 13, officers with U.S. Immigration and Customs Enforcement's Enforcement and Removal Operations lodged an immigration detainer on Gerson Fuentes following his arrest by the Columbus, Ohio Police Department for felony rape charges," the ICE spokesperson said.
"Fuentes is currently in the custody of local officials at the Franklin County Jail. Fuentes has no previous immigration history."
Fuentes is a Guatemalan national, according to Fox News.
The case gained attention earlier this month after The Indianapolis Star reported that the girl had to travel to Indiana to obtain an abortion because she was three days past Ohio's six-week limit on the procedure.
A statewide ban on abortions in Ohio after the sixth week of pregnancy, without exceptions for rape or incest, went into effect just hours after the Supreme Court struck down Roe v. Wade on June 24. Abortions after six weeks remain legal in Indiana, though the Republican-controlled state legislature is expected to consider new restrictions soon.
President Joe Biden highlighted the case while criticizing the high court's ruling during the signing of an executive order on July 8 aimed at protecting access to abortion.
"Imagine being that little girl," he said. "Just imagine being that little girl. Ten years old."
Some conservatives, including Ohio's attorney general Dave Yost and Ohio Rep. Jim Jordan, questioned the veracity of the Indianapolis Star story.
On Fox News, Yost said his office had not heard "a whisper" of a report being filed for the victim.
But Huhn said Columbus police had learned about the girl's pregnancy though a referral by Franklin County Children Services made by her mother on June 22.
Fuentes is scheduled for a preliminary hearing on July 22.
His court-appointed attorney has been contacted for comment.
Update 7/16/22, 6:15 a.m.: This article has been updated with a comment from an ICE spokesperson.