Ghislaine Maxwell's Chances of Appeal Against Her Conviction Succeeding
Ghislaine Maxwell's appeal against her Jeffrey Epstein-related sex-trafficking conviction "has no chance of success." It reflects her refusal "to accept any responsibility for her role in Epstein's scheme," an attorney told Newsweek.
The British socialite, 61, wants to overturn her conviction by a jury in December 2021 on five out of six sex-trafficking charges. The federal court in New York heard accounts of the role Maxwell played in grooming girls for Epstein to abuse.
Impact statements at her sentencing in June 2022 also gave detailed accounts of the emotional damage that victims said she wreaked on their lives.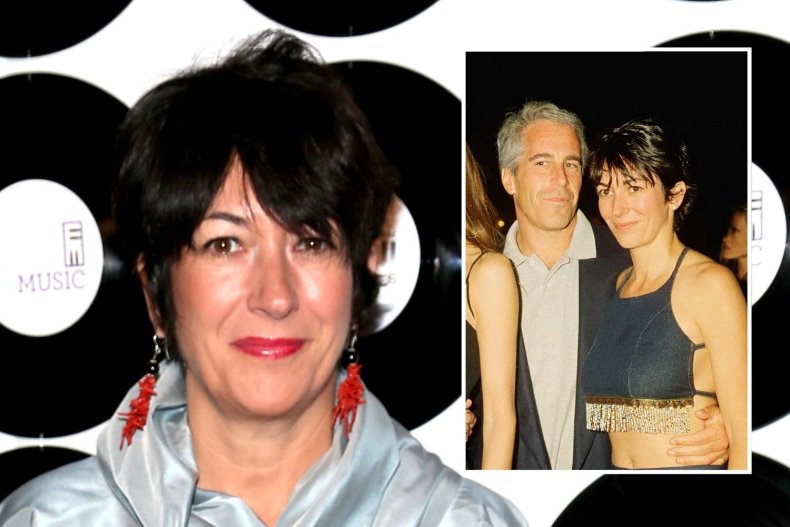 According to a filing by Maxwell's lawyers reported by Reuters, "the government prosecuted Ms. Maxwell as a proxy for Jeffrey Epstein" to satisfy "public outrage," exposing her to "vilification."
Neama Rahmani, president of West Coast Trial Lawyers, told Newsweek: "Maxwell's appeal has no chance of success. The government's motivation for charging Maxwell doesn't matter, unless it was for a prohibited reason like her race or gender.
"Nor can she relitigate the credibility of the victims on appeal. That's something the trial jurors decide, not an appellate court," Rahmani added.
Maxwell was handed a 20-year prison sentence in June 2022 after prosecutors said she groomed four girls to be abused by Epstein, her former boyfriend, between 1994 and 2004.
Since then, Maxwell has given media interviews, including to Talk TV. Among her revelations, she said a photo of her with Prince Andrew and his accuser Virginia Giuffre was a fake. Giuffre was not one of the victims in Maxwell's case.
Maxwell's lawyers said that she is immune from prosecution, and they have also taken aim at one juror, whom they said was biased, Reuters reported.
Maxwell's team also complained about conditions at the Metropolitan Detention Center, in Brooklyn, where she was held awaiting trial. She has since been moved to Federal Correctional Institution, Tallahassee, Florida.
Rahmani said: "Maxwell's argument that the non-prosecution agreement protected her is similarly ineffective. She and Prince Andrew made the same argument with respect to Epstein's civil-settlement agreements.
"Maxwell and the prince weren't parties to the agreements, so the agreements aren't a defense to criminal prosecution or civil lawsuits.
"Maxwell's conditions in federal prison are better than a lot of inmates doing state and local time, and were not so bad as to prevent her and her lawyers from preparing for trial," Rahmani added.
"This appeal is a desperate last attempt by a delusional sex trafficker who refuses to accept any responsibility for her role in Epstein's scheme, and it won't work."
Jack Royston is the chief royal correspondent at Newsweek, based in London. You can find him on Twitter at @jack_royston and read his stories on Newsweek's The Royals Facebook page.
Do you have a question about King Charles III, William and Kate, Meghan and Harry, or their family that you would like our experienced royal correspondents to answer? Email royals@newsweek.com. We'd love to hear from you.