Ghislaine Maxwell Jailed for 20 Years After Grooming Girls for Epstein
Ghislaine Maxwell was sentenced on June 28 to 20 years in prison for aiding Jeffrey Epstein in "what is likely the most extensive known worldwide sex trafficking operation in recent history."
The British socialite, 60, appeared in court in person to hear the judge deliver her fate after a roller coaster build-up to the hearing that saw claims of threats to her safety from prison guards and a dispute over whether she was suicidal.
Victims gave emotional accounts of their experiences with Maxwell and Epstein as they came face-to-face in court with the woman who lured them into the New York financier's orbit.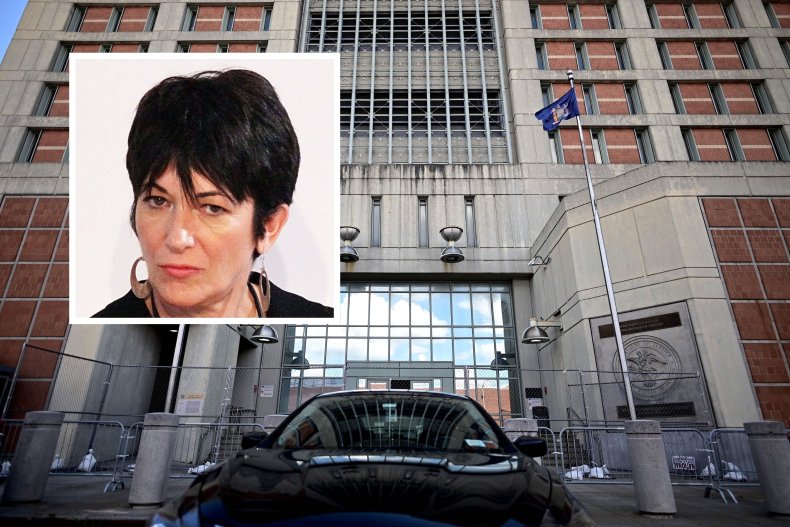 Epstein Victim Tried to Jump Off Cliff to Avoid "Being Raped One More Time"
The 2021 trial heard evidence from four victims but at sentencing, more women who did not take part in the case asked for the chance to describe their own experiences.
A statement by Sarah Ransome described how she came to New York at 22 dreaming of a career in fashion and was lured in by promises of help getting into the Fashion Institute of Technology.
"Over the next seven to eight months, I became, against my will, nothing more than a human sex toy with a heartbeat and soul for the entertainment of Epstein, Maxwell and others. Sometimes I was subjected to sexual predation multiple times per day, both in his New York mansion and on his private island Little St. James in the U.S. Virgin Islands," the statement said.
"On one visit to the island, the sexual demands, degradation and humiliation became so horrific that I tried to escape by attempting to jump off a cliff into shark-infested waters, but was caught by Maxwell and company moments before jumping," the statement continued. "At the time, the extremely risky escape seemed more appealing than being raped one more time."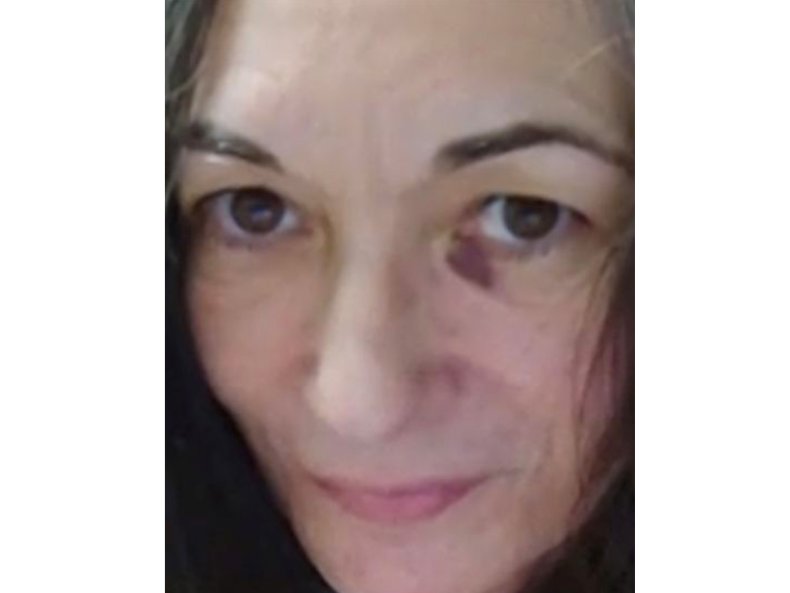 An attorney acting for two of the women, Ransome and Elizabeth Stein, highlighted the stakes for all involved in a court filing ahead of the hearing. The document, seen by Newsweek, read: "This case involves what is likely the most extensive known worldwide sex trafficking operation in recent history."
Stein's own statement to the court said: "I was assaulted, raped and trafficked countless times in New York and Florida during a three year period. At one point I became pregnant (by whom I am unsure) and aborted the baby. Things happened that were so traumatizing that to this day I'm unable to speak about them; I don't even have the vocabulary to describe them."
Ghislaine Maxwell's Arrest Over Grooming and Abuse Allegations
Maxwell was charged in July 2020 after a long period in hiding which ended in dramatic circumstances when the FBI raided a secluded New Hampshire house.
Past government court filings showed FBI agents found her attempting to flee and her mobile phone wrapped in tin foil in an effort to avoid detection. Her legal team suggested she was hiding from the media, not law enforcement.
A press release by the U.S. Attorney's Office for the Southern District of New York in July 2020 stated: "As alleged, knowing that Epstein had a preference for young girls, Maxwell played a critical role in the grooming and abuse of minor victims that took place in locations including New York, Florida, and New Mexico."
Acting U.S. Attorney Audrey Strauss said in a statement at the time: "As alleged, Ghislaine Maxwell facilitated, aided, and participated in acts of sexual abuse of minors. Maxwell enticed minor girls, got them to trust her, and then delivered them into the trap that she and Jeffrey Epstein had set. She pretended to be a woman they could trust. All the while, she was setting them up to be abused sexually by Epstein and, in some cases, Maxwell herself."
Maxwell Groped Naked 14-Year-Old Girl
The socialite was incarcerated at the Metropolitan Detention Center, in Brooklyn, where her legal team would go on to complain of draconian conditions and allege sexual assault by guards during pat down searches.
It would be more than a year before the case got underway, in November 2021, when jurors heard evidence from Maxwell's victims. One victim, Carolyn Andriano, told the court how Maxwell groped her after coming into the massage room while she was naked.
Quoted by The Independent, she said: "She came in and felt my boobs, my hips and my buttocks, and said that...I had a great body for Mr. Epstein and his friends. She said that I had a great body type."
Assistant U.S. Attorney Lara Pomerantz argued that Maxwell "helped normalize abusive sexual conduct," making it easier for Epstein to exploit underage girls. She added: "The defendant and Epstein lured their victims with a promise of a bright future, only to sexually exploit them."
Another, named only as "Jane," told jurors Epstein "proceeded to masturbate on me" when she was 14 during an encounter in his pool house. She said Maxwell once told her: "If you f**k them once you can f**k them again because they are grandfathered in."
Many of Epstein and Maxwell's victims were promised help with their careers, including in competitive creative industries like art or fashion.
The recent filing by Ransome and Stein's attorney read: "Both became targets of Epstein and Maxwell who preyed on their vulnerabilities including their desire to
advance in the competitive fashion industry, their relative youth, and naiveté. Epstein and Maxwell promised them that they would use their connections in the fashion industry to advance the victims' educations and careers.
"But there was a cruel catch. For every favor or promise of a favor, sexual activity was demanded in return. And soon the sex overcame everything else."
The jury convicted Maxwell on five out of six sex trafficking charges in December 2021, paving the way for the sentencing.
Maxwell's lawyer, Bobbi Sternheim, submitting a court filing requesting a delay to the hearing, saying her client had been put on suicide watch despite not being suicidal. However, Judge Alison Nathan ruled sentencing could take place, allowing Maxwell's victims to finally learn the length of their abuser's time in jail.