Ghislaine Maxwell Fails To Sway Judge With Claims of Sleep Deprivation
Ghislaine Maxwell's appeal over a decision to deny her bail has been rejected—despite claims she has to sleep with a sock over her eyes.
The British socialite is awaiting a scheduled July trial on Jeffrey Epstein-related trafficking offenses, which she pleaded not guilty to last week.
Maxwell has appealed for bail three times, offering to be put under armed guard as part of a $28.5 million package.
Each time, the Manhattan Federal Court rejected her application. She then took her campaign for release to the 2nd U.S. Circuit Court of Appeals.
That too has been rejected, meaning she will remain in the Metropolitan Detention Center, in Brooklyn, Reuters reported.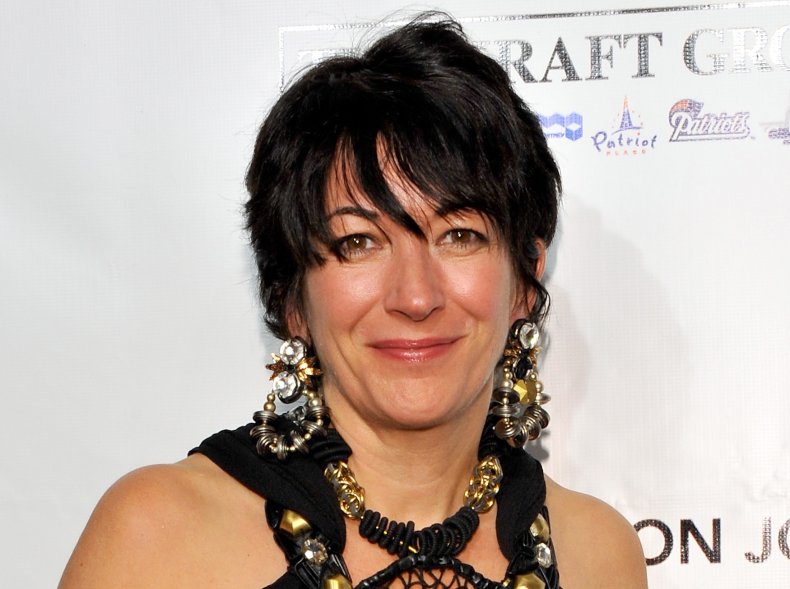 In an email quoted by the news agency, Maxwell's lawyer David Markus said: "I'm heartbroken.
"If our system tolerates detaining a presumed innocent 59-year old woman with no criminal history and subjecting her to torturous conditions, simply because of her old connection to Jeffrey Epstein, we should all be deeply troubled."
Maxwell's fourth failed attempt saw her legal team claim prison guards at the MDC shine a light in her eyes every 15 minutes, The Independent reported.
The newspaper quoted a court filing, which read: "The idea that she has an eye mask is wrong. She either uses a sock or a towel to block out the light on her own."
Maxwell's third bail attempt saw her offer to give up U.K. and French citizenship to demonstrate she is not a flight risk. However, it still did not convince trial judge Alison Nathan.
The appeals court ruled that if she had complaints about her treatment in prison, she should take those to Nathan, Reuters reported.
Maxwell has argued that she does not have time in jail to prepare her defense, with almost three million pages of evidence disclosed by the prosecution.
However, this week she also leveled new allegations claiming prison guards were spying on and stealing her legal documents.
A court filing quoted in The Independent claims she saw "three guards going through the [folder], reading papers and pages of the notebook, dividing papers into two stacks, and leaving the room with the papers."
Maxwell's lawyer asked for a lengthy delay to her planned July trial date during her arraignment on a new indictment last Friday.
The new charge sheet includes allegations by an additional victim who claims she was groomed by Maxwell for abuse by Epstein between 2001 and 2004.
The additional allegations extend the time frame for the case, which had been 1994 to 1997 previously.
Maxwell denies sex trafficking charges and perjury and is due for trial in July.