Ghislaine Maxwell's third attempt at bail in her Jeffrey Epstein trafficking case has ended in failure, despite offering armed guards, $28.5 million and the renunciation of citizenship rights.
The British socialite will remain at the Metropolitan Detention Center in Brooklyn awaiting a July trial over allegations she trafficked underage girls for sex with her pedophile former lover.
In her latest effort, she offered to give up her British and French citizenship, suggesting that would stop her fleeing to either country and then fighting extradition back to America.
However, Judge Alison Nathan ruled there was "considerable uncertainty" over whether giving up citizenship would have much effect.
Quoted by Law and Crime, she ruled: "To summarize, the defendant's willingness to renounce her French and U.K. citizenship does not sufficiently assuage the court's concerns regarding the risk of flight that the defendant poses.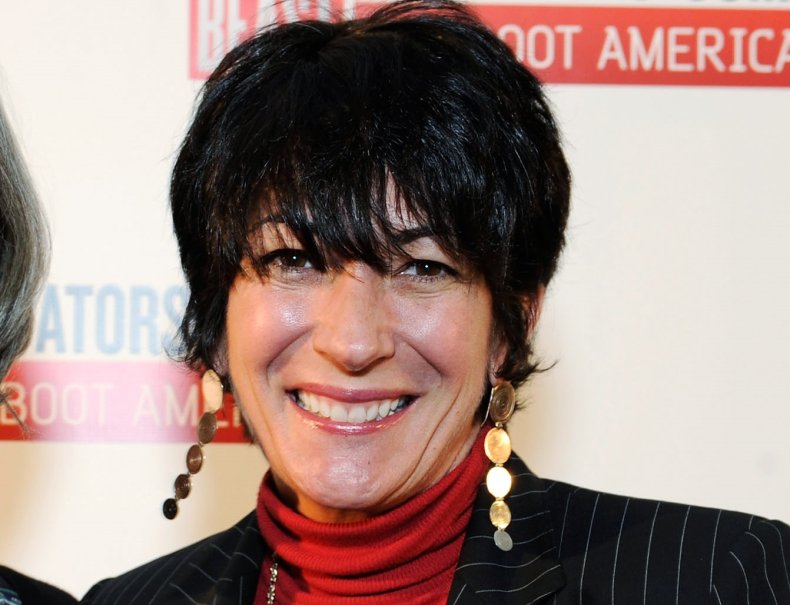 "Considerable uncertainty regarding the enforceability and practical impact of the renunciations cloud whatever relevance they might otherwise have to the Court's assessment of whether the defendant poses a risk of flight."
Lawyers previously told Newsweek Maxwell was hoping to reassure the court she would not create a situation similar to Roman Polanski, who pleaded guilty to raping a 13-year-old girl in 1978 but fled the country.
He then resisted multiple extradition attempts by the U.S. while living in France Switzerland and Poland.
France, famously, does not extradite its citizens to America. However, Nathan's ruling flagged the uncertainty surrounding what impact renouncing citizenship would have on the extradition process.
Neama Rahmani, president of West Coast Trial Lawyers, previously told Newsweek France and Britain might continue to treat her as a citizen anyway due to underlying factors, such as where she was born.
He said: "I don't even know whether the renunciation would be effective.
"It's based on the law of the country. France may consider her a citizen notwithstanding what she says."
Rahmani's position is echoed in Judge Nathan's own assessment when she yesterday dismissed Maxwell's bid.
She said: "The Court is persuaded by the Government's arguments that even if the Defendant were to renounce her U.K. citizenship, she would still likely be able to delay or resist extradition from the U.K.
"With respect to her offer to renounce her French citizenship, the Court is again confronted with dueling opinions on the correct interpretation of French law."
The ruling comes after two previous attempts were rejected, firstly over the summer last year when she was first arrested and prosecutors said she was an extreme flight risk.
In December, Judge Nathan again rejected Maxwell's bail request despite a $28.5 million package that included hiring ex U.K. special forces soldiers to place her under armed guard.
Nathan's ruling yesterday stated: "If the Court could conclude that any set of conditions could reasonably assure the Defendant's future appearance, it would order her release.
"Yet while her proposed bail package is substantial, it cannot provide such reasonable assurances.
"As a result, the court again determines that 'no condition or combination of conditions will reasonably assure the appearance' of the defendant, and it denies her motion for bail on this basis."