How Ghislaine Maxwell's Jeffrey Epstein Case Got More Awkward for Prince Andrew
Ghislaine Maxwell faces grooming allegations from a new victim in her Jeffrey Epstein case, expanding the time frame to include the period when the pedophile was friends with Prince Andrew.
Queen's Elizabeth II's second son is not accused of involvement in any of the charges on the indictment in the British socialite's court case, due for trial in July.
He has been asked to give evidence to the FBI's Epstein investigation but his legal team have been keen to stress the D.O.J. treated him as a witness not a target.
Previously Maxwell's charges ran from 1994 to 1997 but the new victim's allegations span from 2001 to 2004.
The difference is significant because Prince Andrew said he met Jeffrey Epstein for the first time in 1999 in a 2019 interview with the BBC's Emily Maitlis.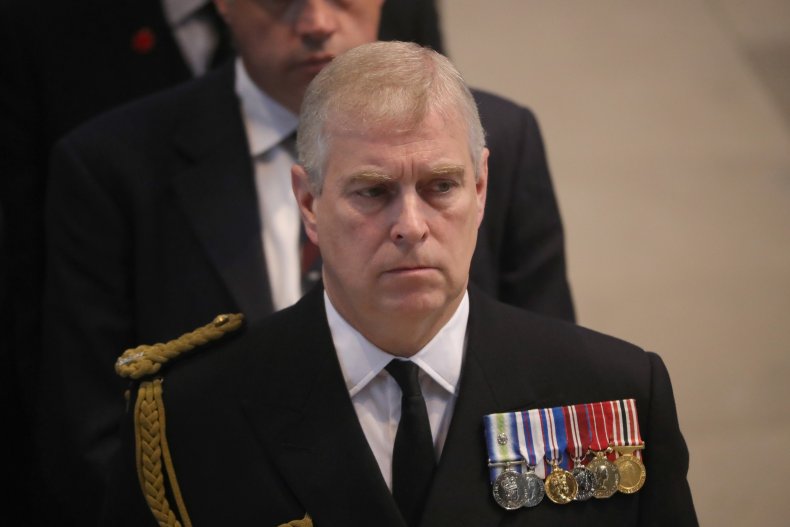 Under the previous indictment, that meant the evidence all described a period in Maxwell's life when Andrew claims she had not yet introduced him to Epstein.
Now she is due to stand trial on charges which include grooming a 14 year old girl to give Epstein sexual massages during the same era when the prince would sometimes stay overnight as a guest of the New York financier.
The new indictment accuses Maxwell of grooming underage girls by "discussing sexual topics, undressing in front of the victim, being present when a minor victim was undressed, and/or being present for sex acts involving the minor victim and Epstein."
Andrew has been accused of having sex with Virginia Giuffre three times, in New York, London and on Epstein's private island, while she was a trafficking victim.
Giuffre's evidence has been included as background in the court case via a deposition she made under oath in 2016 after suing Maxwell for defamation.
That case was settled out of court and Giuffre is not among the four victims in Maxwell's criminal trial.
Maxwell's own deposition was also unsealed in the Fall and shows the allegations relating to Andrew, including one that the royal used a puppet of himself to grope Giuffre.
The testimony, released by the Manhattan Federal Court shows attorney Sigrid McCawley asking Maxwell: "Do you recall ever giving [REDACTED] a gift of a puppet that was in the same—that looked like him?"
Prince Andrew's friend since university replied: "I never gave him a gift of a puppet."
An unsealed deposition by alleged victim Johanna Sjoberg, reported by the Daily Mail in August reads: "I sat on Andrew's lap... they took the puppet's hands and put it on Virginia's breast, and so Andrew put his on mine."
In his BBC Newsnight interview, Prince Andrew was asked about Giuffre's allegations and replied: "It just never happened."
He added: "No and without putting too fine a point on it, if you're a man it is a positive act to have sex with somebody.
"You have to have to take some sort of positive action and so therefore if you try to forget it's very difficult to try and forget a positive action and I do not remember anything."