Ghislaine Maxwell Undressed in Front of Girls as Young as 14 to Groom Them for Jeffrey Epstein, Indictment Says
Ghislaine Maxwell, the alleged accomplice of child sex trafficker Jeffrey Epstein, has been accused of undressing in front of girls as young as age 14, according to a grand jury indictment. The undressing allegedly sought to prepare girls for engaging in sexual massages with Epstein.
Specifically, the indictment alleged that Maxwell "enticed and groomed" minors girls to engage in sex with Epstein. She allegedly did this by first befriending the girls. She allegedly asked about their lives and took them shopping or to the movies. Later on, she would "normalize" their sexual abuse, the indictment further alleged.
The normalization allegedly occurred through "discussing sexual topics, undressing in front of the victim, being present when a minor victim was undressed, and/or being present for sex acts involving the minor victim and Epstein," the indictment said.
Maxwell's nudity and presence during the massages were allegedly intended to help put the minors at ease. Sometimes Maxwell would massage Epstein or encourage the minors to do so while the minor was fully or partially nude, the indictment claimed.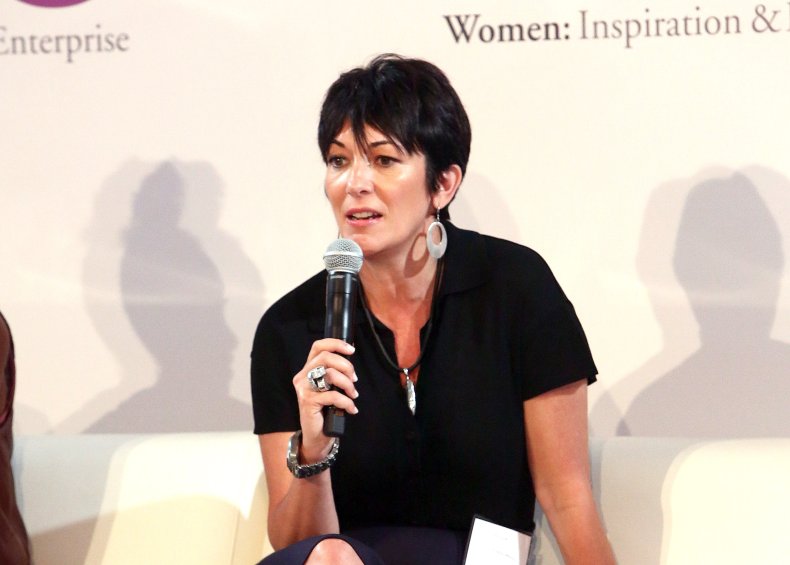 During the massage, Epstein would allegedly masturbate and ask the minors to touch him while he did so. The indictment also said he would touch the minors' genitals with his hands or sex toys.
The indictment further alleged that afterward, Maxwell encouraged the minors to take money from Epstein. Epstein allegedly offered the minors hundreds of dollars each time, under the guise of assisting with their travel or educational opportunities. The money also made the minors feel indebted to Epstein and Maxwell, the indictment claimed.
The documents filed in the U.S. District Court of the Southern District of New York, alleged eight charges against Maxwell. The charges include transportation of a minor with intent to engage in criminal sexual activity, enticement of a minor to travel to engage in illegal sex acts, sex trafficking of a minor as well as perjury.
Maxwell has denied the charges. Her trial is scheduled for July. On March 24, a judge denied her third attempt to secure a bail release, citing her as an extreme flight risk. Maxwell is currently being held at the Metropolitan Detention Center in Brooklyn, New York.
In mid-March, her brother Ian Maxwell told ABC News that the center's guards were singling out Ghislaine Maxwell for abusive treatment since Epstein died on August 10, 2019. He said detainment officials wanted to make an example of her since Epstein died before he could face further civil and criminal charges related to sex trafficking of minors.
Ian Maxwell has claimed that his sister is being given "inedible" food while being held in a "six-foot by nine-foot" cell with no natural light and 10 surveillance cameras watching her. The Metropolitan Detention Center has declined to comment on Ian Maxwell's allegations or to provide information about Ghislaine Maxwell's detainment conditions.
Newsweek contacted Ghislaine Maxwell's lawyer, Bobbi Sternheim, for comment.