Ghislaine Maxwell has launched a new bail attempt in her Jeffrey Epstein trafficking case as her lawyers claim the victims "sought money and fame."
The British socialite offered to be placed under armed guard by ex-special forces veterans as part of a $28.5 million package.
The New York financier's former lover even pledged to give up her French and British citizenship in her efforts to free herself prior to her July trial date.
However, the Manhattan Federal Court rejected three bail attempts and now her lawyers have gone to the court of appeal asking for a full hearing "to test the actual strength of the Government's case."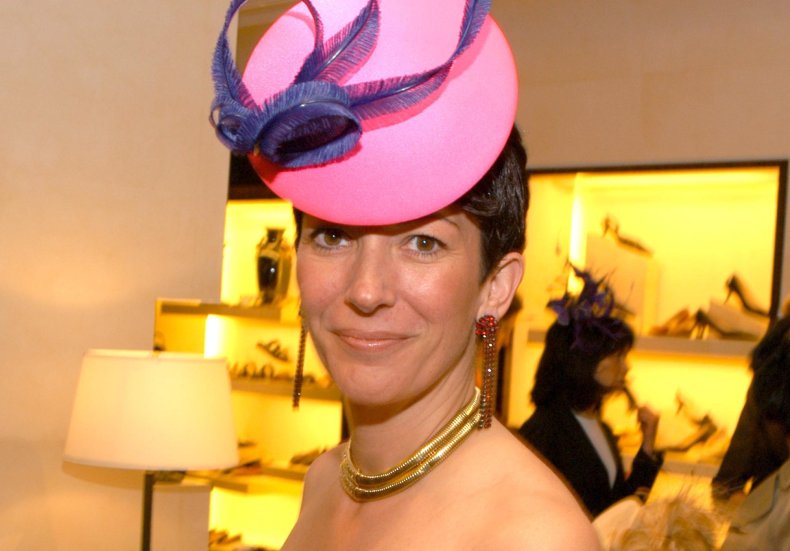 In a court filing quoted by LBC, Maxwell's lawyers wrote: "She is no monster, but she is being treated like one because of the 'Epstein effect.'"
They added: "At first, none of the anonymous accusers even mentioned Ms. Maxwell. As they hired the same law firm, sought money and fame, joined a movement, and only after Epstein died, did the accusers start to point the finger at Ms. Maxwell. Far from corroboration, this is fabrication."
Maxwell's team claim Judge Alison Nathan gave too much credit to the strength of the prosecution's indictment.
Quoted in U.K. newspaper The Times, they wrote: "An indictment is not a substitute for evidence and cannot be used as proof that the case is strong. The court erred in agreeing that the indictment itself demonstrates strength."
Previously, Maxwell's attempts at bail have centered around complaints about her treatment in custody, including by prison guards and the brown water that sometimes comes from the taps in her cell.
They have also previously said she does not have time to review close to 3 million pages of evidence disclosed by the prosecution.
However, in their latest appeal they have attacked the character of the alleged victims, saying their stories had "dramatically changed over the years."
Maxwell's lawyers said that the prosecution claim "to believe women, but only when those women are on their side."
They added: "When it is Maxwell who has been abused, the Government wants to believe only the abusers who say they did no such thing."
The appeal was filed based on the original indictment which detailed allegations spanning 1994 to 1997, The Times reported.
A new indictment containing allegations from an additional alleged victim has been filed and Maxwell is due to enter a plea on Friday, April 23.
It comes as Maxwell's friend Prince Andrew has been seen publicly for the first time in months at his father Prince Philip's funeral and in the days leading up to it.
The Duke of York was forced to step down from royal duties over his friendship with Jeffrey Epstein.