The family of Ghislaine Maxwell "fears for her safety" after a close associate of convicted sex offender Jeffrey Epstein was found dead in his jail cell on Saturday.
Jean-Luc Brunel, a disgraced French modeling agent who was under investigation for multiple accounts of rape and sexual abuse was found hanged in a Paris prison by apparent suicide.
The 75-year-old died while awaiting trial after being charged in 2020 for the rape and sexual harassment of minors over the age of 15. Brunel had also been facing an investigation into claims that he trafficked dozens of underage girls as part of Epstein's widespread sexual abuse ring.
His death on Saturday was similar to Epstein's, who was found dead in his own jail cell in New York City in 2019 before facing trial for federal sex trafficking charges. Authorities also ruled Epstein's death a suicide, though the incident caused a flurry of widespread conspiracy theories that he was instead killed.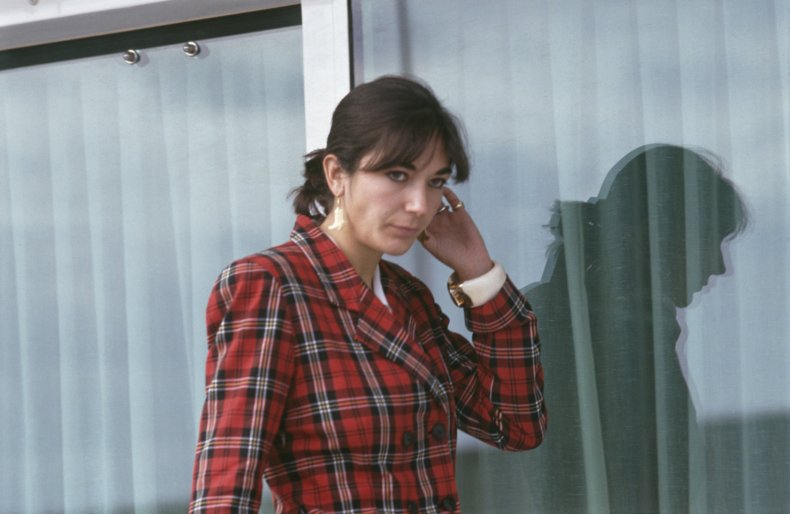 Maxwell, a former business associate and romantic partner to Epstein, is currently in jail at the Metropolitan Detention Center in New York after being found guilty in December of multiple counts of sex trafficking and sexual abuse of minors. Following Brunel's death, her brother told the New York Post on Saturday that her family is now worried for her safety.
"It's really shocking," Ian Maxwell told the Post. "Another death by hanging in a high-security prison. My reaction is one of total shock and bewilderment." He added that his sister has since been placed on suicide watch and is now being woken up by prison authorities "every 15 minutes in the night."
Maxwell is still awaiting sentencing and could face up to 65 years in prison. However, late last month her attorneys requested a new trial after jurors in her case said they shared personal experiences of sexual abuse during deliberations, which may have helped sway them toward a conviction.
During the trial, several victims testified that Maxwell lured girls as young as 14 into giving massages to Epstein in his private home in exchange for money. Those encounters frequently led to rape and other forms of sexual abuse. She is also awaiting trial on two separate counts of perjury related to a 2016 deposition.
Maxwell and Brunel had maintained their innocence in relation to Epstein. On Saturday, lawyers for Brunel said his suicide was "not guided by guilt but by a deep sense of injustice."
Elsewhere in the Epstein scandal, Prince Andrew this week agreed to settle an estimated $10 million lawsuit brought by Virginia Roberts Giuffre, who accused the royal of raping her when she was just 17 years old.