Woman Who 'Married' 300-Year-Old Ghost Pirate Says Pair Have Split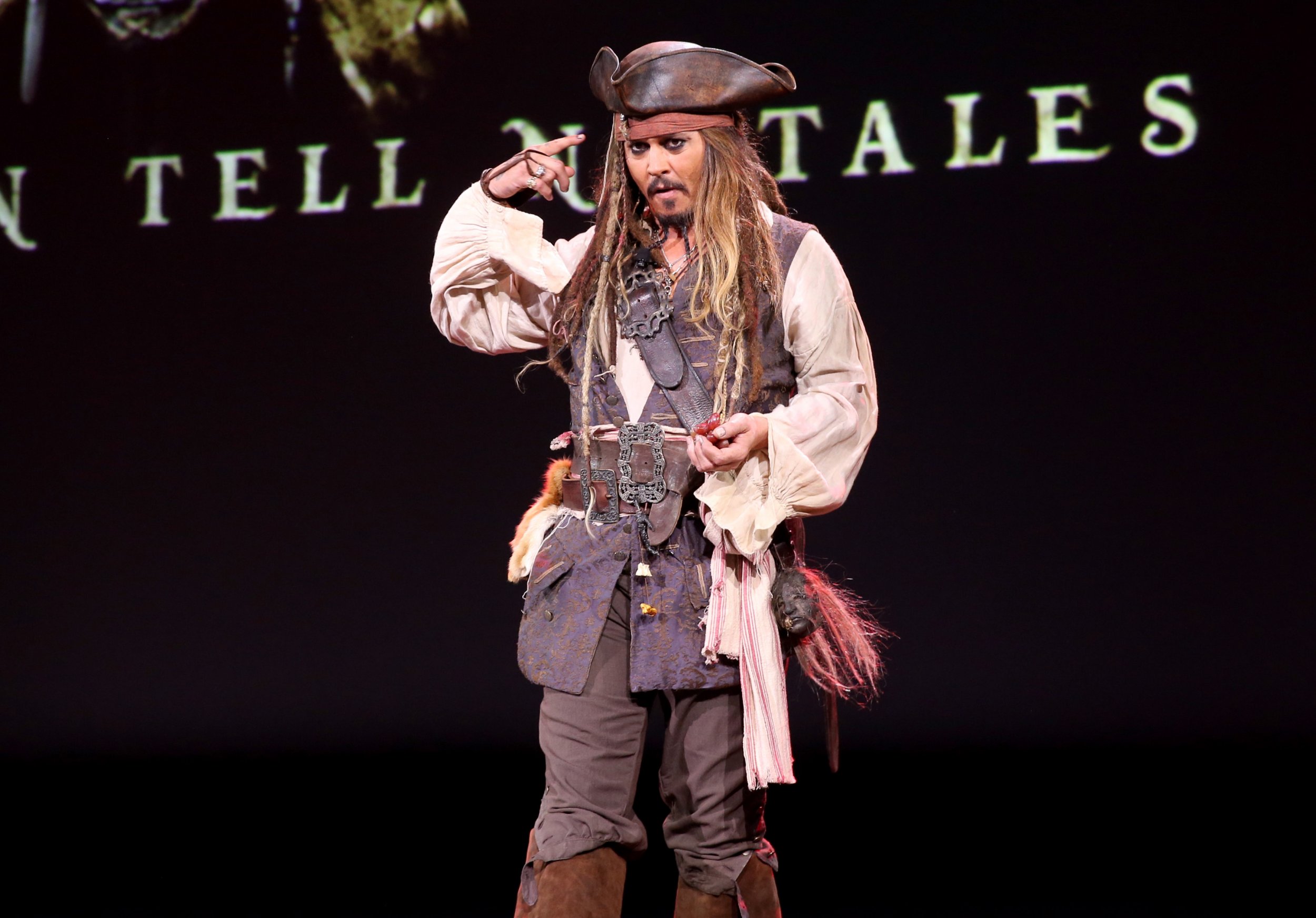 In July 2016, Irish woman Amanda Teague declared that she had married the undead spirit of Jack Teague, a 300-year old Haitian pirate she claims inspired the Pirates of the Caribbean movie series' iconic Jack Sparrow.
The pair have now divorced, some two years after the ceremony on international waters, The Irish Mirror reported Saturday.
Teague, who is a Jack Sparrow impersonator, announced the split on social media, writing, "So I feel it's time to let everyone know that my marriage is over. I will explain all in due course but for now all I want to say is be very careful when dabbling in spirituality, it's not something to mess with," The Mirror reported.
Teague previously told Newsweek her "official" marriage was not explicitly recognized in U.K or Irish law. "If in the future I am challenged, [legal advisers] have told me that there are certain routes we could go down to try and get our marriage recognized by law," she said, "I am willing to do it and fight [for our right to be married]."
Certain countries, including France, allow marriage to a deceased person "for serious reasons." First introduced during World War I, the French law is designed to help those who have lost a partner under devastating circumstances.
But Teague and her swashbuckling spirit could never have met while he was alive, so it's unclear if such rules would apply.
In fact, it's unclear if Jack Teague ever even existed. Newsweek was unable to verify this claim back in January.
But Amanda Teague claims her ex-husband is very real indeed. She said he met his end in 1753, when he was hanged for helping slaves escape from their captors.
Teague said she met the phantom freebooter in 2015, when she felt his spiritual presence. They communed via mediumship for six months, she claimed, before deciding to marry. After their small sea ceremony, Teague organized a larger event in 2017 for family and friends to attend.
Pirates of the Caribbean made headlines in November when screenwriter Terry Rossio tweeted that the word "anti-vax" was a slur equivalent to the n-word.
He was swiftly reproached online, with writer Jeffrey Grubb commenting sarcastically: "God, this is such a good point. I remember how American founders and citizens enslaved vaccine skeptics for decades. And then, even after freeing them, the government enshrined laws to marginalize vaccine deniers and to deny them wealth and opportunity. That's just history."
There is no evidence to suggest that ghosts exist.