FIFA President Gianni Infantino: 'Zero Tolerance' for Football Sex Abusers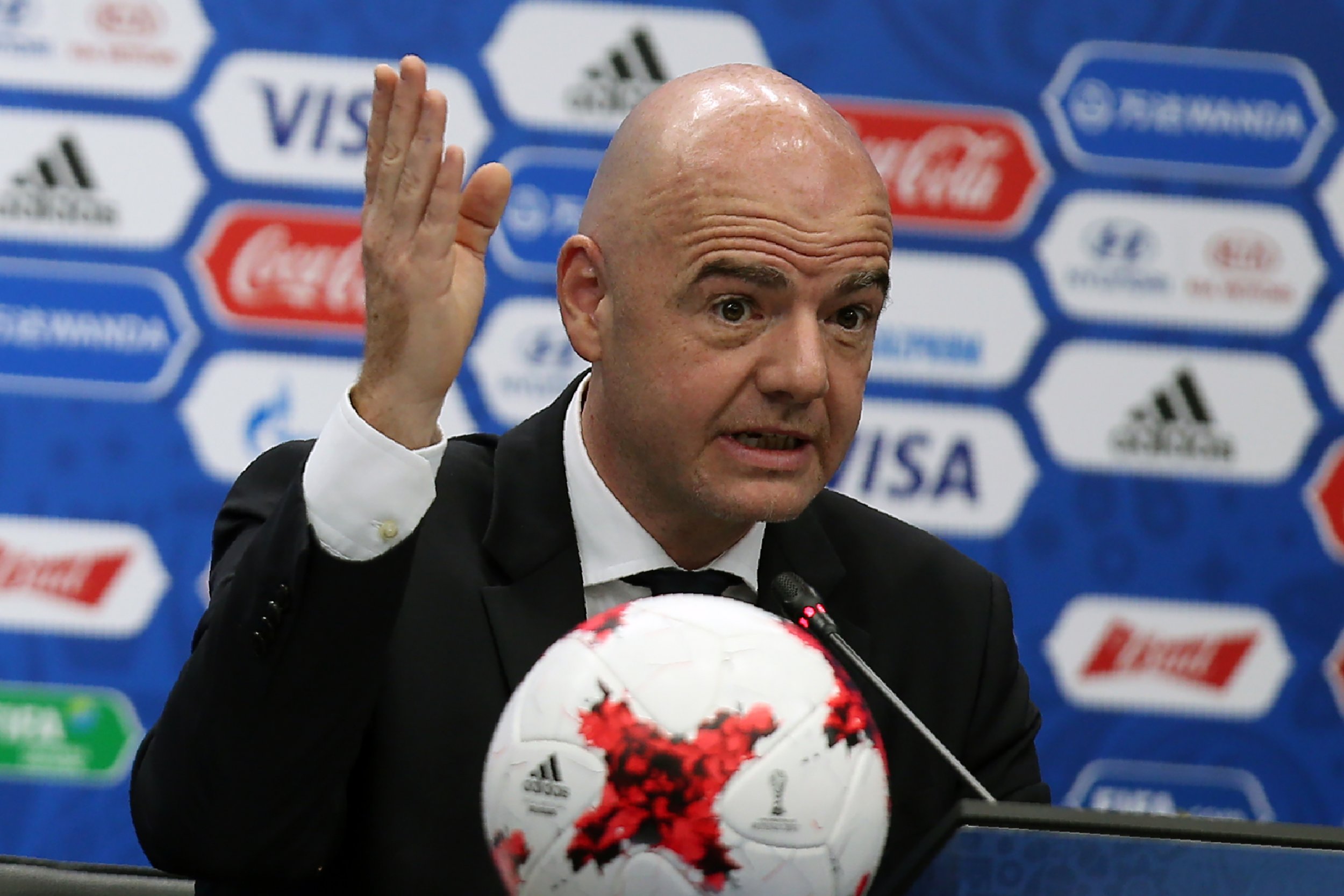 FIFA President Gianni Infantino has promised "zero tolerance" for anyone involved in sexual abuse in football.
Infantino, who was elected to replace Sepp Blatter as the most powerful man in world football in February, was responding to repeated revelations of alleged historic child abuse in the British game.
"There are few things in life, not just football life, worse than child abuse, so it has to be taken seriously," Infantino was quoted as saying by news agency AFP in Singapore at a FIFA summit.
"There must be zero tolerance from a football perspective, but also a criminal perspective as well.
"We probably have to look into that with more care and more attention in order to prevent any potential child abuse in the future."
The allegations that have shaken the English game began when Andy Woodward, the former Crewe Alexandra footballer, gave an interview to The Guardian in which he claimed abuse by Barry Bennell, an ex-youth football coach who has been convicted of sex offenses.
English Premier League leader Chelsea was forced to issue a statement last week confirming it had appointed external lawyers to examine a claim that the club paid Gary Johnson, one of its former players, £50,000 ($63,092) to keep quiet about alleged abuse by Eddie Heath, the club's former chief scout who died of a heart attack in the late 1980s.