Gigi Hadid Walks Milan Show With DiCaprio's Ex Camila Morrone in Front Row
Gigi Hadid had all eyes on her as she walked the runway for the Versace show at Milan Fashion Week on September 23—including those of Leonardo DiCaprio's ex-girlfriend, Camila Morrone.
As supermodel Hadid, 27, showcased the esteemed Italian fashion house's latest designs, model and actress Morrone, 25, was photographed among the VIPs in one of the coveted front row seats.
The sighting caused a stir, as Hadid is widely reported to have embarked on a romance with 47-year-old actor DiCaprio, whose relationship with Morrone was confirmed to have come to an end in August, after four years together.
"They are fully seeing each other," Entertainment Tonight quoted an unnamed source saying of the pair, while another stated: "Gigi and Leo are the real deal. They've been hanging out a lot and are very into each other."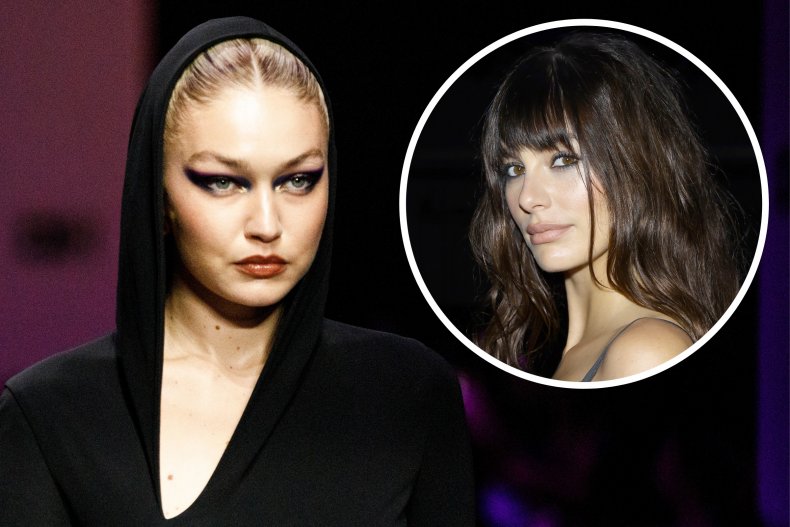 Hadid and DiCaprio have yet to publicly comment on the romance speculation.
With Morrone having just turned 25 at the time that her romance with DiCaprio came to an end, the long-running theory that the actor hasn't dated anyone older than that age was reignited. Various celebrities have also mocked DiCaprio over the theory.
A fact check was inconclusive, but there is no evidence to suggest he ever has dated anyone over the age of 25, until now.
Multiple reports and sources seem to claim that DiCaprio and Hadid have been "hanging out" in New York City. The Daily Mail also published photos allegedly showing the pair together with a group.
Sources told the publication that they are "getting to know each other," but aren't "dating" yet. One said that "Leo is definitely pursuing Gigi," while another added that "they've been seen hanging out with groups of people."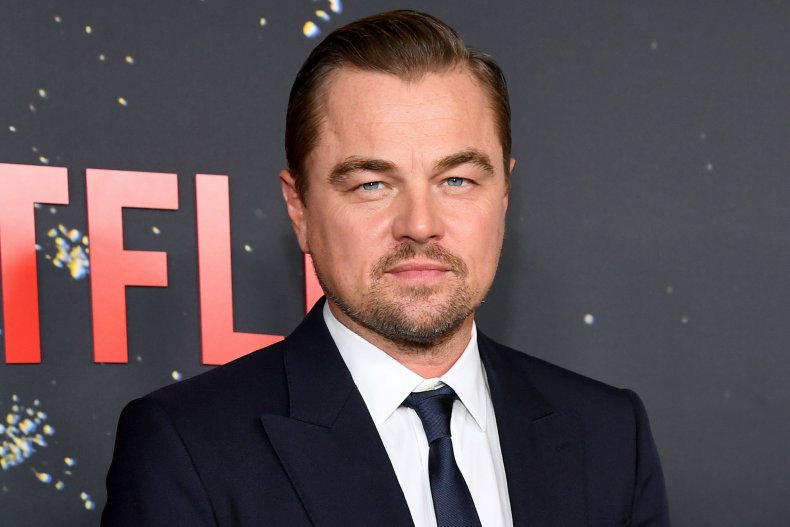 Hadid was in a relationship with former One Direction singer Zayn Malik, 29, from 2015 to 2021, and she gave birth to their first child in September 2020.
DiCaprio's ex-girlfriend from the late 1990s, Kristen Zang, recently wrote an essay for People in which she discussed their relationship and subsequent split.
Zang—who dated the Wolf of Wall Street star from 1995 to 1999—revealed she's now married to a younger man amid the "ageist" chatter surrounding the actor.
"I'm a very private person, much like my ex-boyfriend," the 48-year-old wrote in her essay. "But this past week, for the first time, I have felt compelled to share a few things. Leo and I dated for four years. I met him casually through friends when I was 19 years old and we started dating when we were both 21."
Zang, who described DiCaprio as a "very sweet and thoughtful boyfriend," admitted that she and the actor broke up four months after her 25th birthday.
"Ha, I know what you're thinking," she joked, before discussing the reasons for their split. "It was a choice I made. I don't how to explain it exactly, I just felt like I was ready for our relationship to be done.
"It was like I had outgrown that version of myself, the Hollywood high school girl. I wanted to figure out who I was and what I wanted."
Mentioning that she's now married to a "hot" younger husband, Zang quipped: "Joke's on you, Leo."