Robert Kraft Prostitution Scandal: Gillette Urged to Drop Sponsorship of New England Patriots Stadium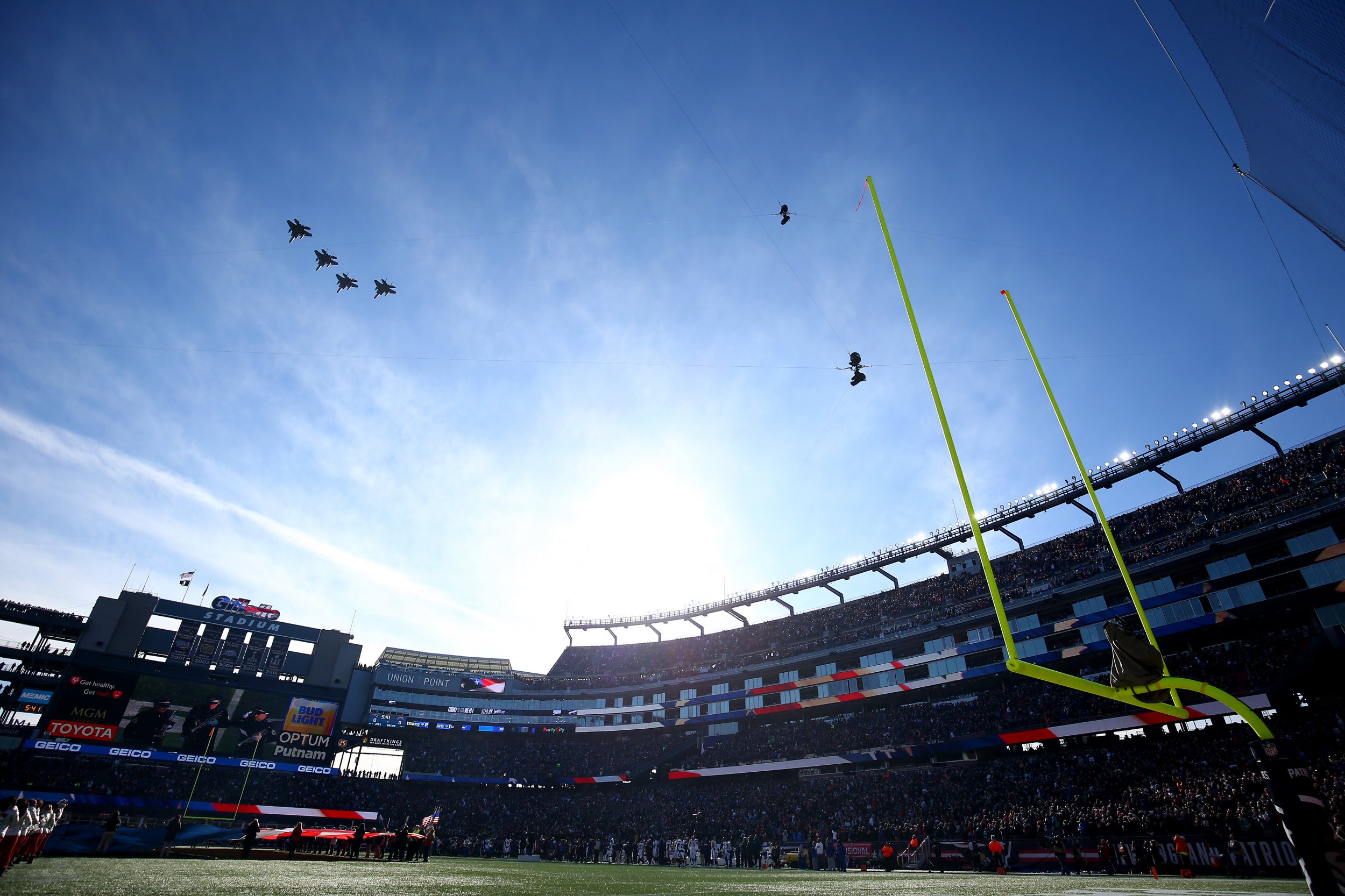 A petition calling for Gillette to remove its name from the New England Patriots' stadium after Robert Kraft was accused of involvement in a case of human trafficking has reached over 13,000.
Earlier this month, the Patriots owner was charged in connection with an alleged prostitution and human trafficking sting at a spa and massage parlor in Florida.
On Tuesday, an online petition launched on Care2.com urged Procter & Gamble—Gillette's parent company—to severe ties with the six-time Super Bowl champions in the wake of the scandal.
Launched in 1998, Care2 is a social networking website that aims to connect activists worldwide.
"We're asking Gillette to stop sponsoring Gillette Stadium, the home stadium for the New England Patriots—owned by Robert Kraft, who was just arrested during a human trafficking sting operation," the petition reads.
The Boston-based shaving giant has lent its name to the Gillette Stadium since the facility opened in 2002, replacing the old Foxboro Stadium. The stadium is owned and operated by Kraft Sports Group, a subsidiary of The Kraft Group, the holding company through which Kraft owns both the Patriots and MLS club New England Revolution.
In 2010, the Kraft Group signed an extension with Procter & Gamble to secure naming and sponsorship rights to the 66,000-seat venue through to 2031.
The petition also referenced a controversial ad the company launched in January. Drawing on the #MeToo campaign, the "Is This The Best A Man Can Get?" ad aimed to shed light on toxic masculinity and behaviors associated with it.
However, according to campaigners, the positive message sent by the commercial was being undermined by Gillette's ongoing association with Kraft.
"Robert Kraft believed his power would protect him from being held accountable for exploiting vulnerable women forced into sex slavery," Care2's Recca Gerber was quoted as saying by the Boston Herald.
"This is exactly the kind of behavior Gillette said it will stand against."
A spokesman for Gillette did not immediately respond to a request for comment.
Palm Beach State Attorney's Office said last month that Kraft was chauffeured to the Orchids of Asia Day Spa in Jupiter, Florida on January 19. CCTV caught him engaging in a sex act, before he handed over an unspecified amount of cash.
The Patriots owner visited the spa the following day. He now faces two separate counts of soliciting prostitution.
He was just one of the hundreds of men who were charged as a result of a months-long crackdown operation on sex workers in the Palm Beach and Orlando areas.
Kraft has pleaded not guilty.