ABC's Ginger Zee Claps Back After Hater Says She Looks 'Old in the Face'
ABC meteorologist Ginger Zee did not take too kindly to a viewer saying she looked "old in the face."
The Good Morning America star was praised for her reply to a Twitter user on Saturday who went out of their way to comment on her age, even tagging her in the tweet about her appearance.
"Aye @Ginger_Zee you look old in the face," the person wrote to her without any further comment or context.
"Is that a bad thing? I'm proud of my age. Thanks," she replied.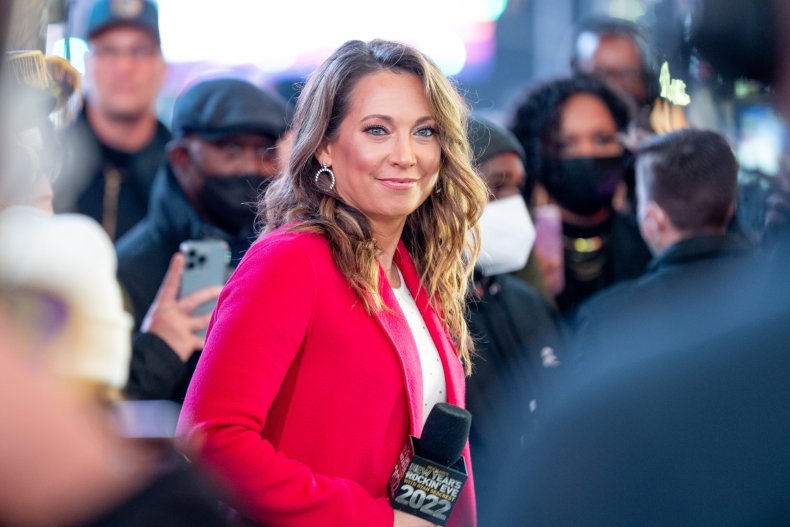 Her fans backed her up in the comments telling her she was "beautiful and smart."
"It doesn't even matter how Ginger, or anyone, looks. What matters is she's a kind person, a smart scientist, and an admirable environmentalist," replied one fan.
Another person tweeted: "Ms. Zee you are beautiful and smart. Thank you for informing us about the weather and storms. I found your books inspiring."
And a third fan wrote: "Haters will be haters people that can't be you are jealous of you. I personally think you look amazing."
Zee is no stranger to defending herself online from social media users who share less than favorable comments about her appearance.
In January, The New York Times bestselling author shut down a rude commenter about her appearance on season 22 of Dancing With the Stars.
"Remember when she did DWTS she really thought she was hot stuff now look at her she must have gotten married. She doesn't care anymore," a Twitter user posted last month.
Zee retorted: "Omg... I was married with a new baby when I did DWTS so your timeline is off. Also, your misogyny is so thick I can see it over these mountains."
She competed on the reality TV dance show in 2016 with professional dancer Val Chmerkovskiy. They finished third behind UFC fighter Paige VanZant and partner Mark Ballas in second place, and winners, model Nyle DiMarco and partner Peta Murgatroyd.
Zee stood up for herself again in January when a Twitter user made some choice comments about her hairstyle.
"Mrs Zee it's time to do something with your hair," the person tweeted, alongside a red heart emoji.
The TV personality reacted by sharing a photo of herself and her hair looking stunning and asked: "What should be done exactly?"
The support for Zee came in thick and fast from her fans, with one person writing, "I love how putting a heart emoji after giving unsolicited criticism about one's appearance is supposed to make it NOT condescending and/or misogynistic."
She saw the reply and responded with a laughing emoji and red heart emoji.
Zee began her time on Good Morning America as the weekend meteorologist in 2011 before she was promoted to chief meteorologist in 2013. She married media personality Ben Aaron on June 7, 2014. The couple is parents to 7-year-old Adrian and 4-year-old Miles.