'Ginny & Georgia': What the Cast and Crew Have Said About Season 2
Ginny & Georgia was released at the end of February, and has shot to the top of the Netflix charts around the world. This bodes well for the comedy-drama getting a Season 2, though Netflix has not officially confirmed one is coming. Despite this, the show's cast and crew have been fielding questions about Season 2.
What the Ginny & Georgia have said about Season 2
Showrunner Debra J. Fisher was among the first to drop hints about what viewers should expect from Season 2. Speaking to Entertainment Weekly, she said: "We want to keep talking about Ginny and Georgia for a very long time."
Asked by the interviewer: "What are your hopes there? We see Ginny ride off into the sunset, but is she going to copy her mom's life without even meaning to? Will we learn more of Georgia's past if you get a second season?" The showrunner replied: "Yes to all of your questions."
However, show creator Sarah Lampert seemed to confirm that no decision has made about Season 2 (though Netflix has been known in recent months to renew shows like Bridgerton in secret.)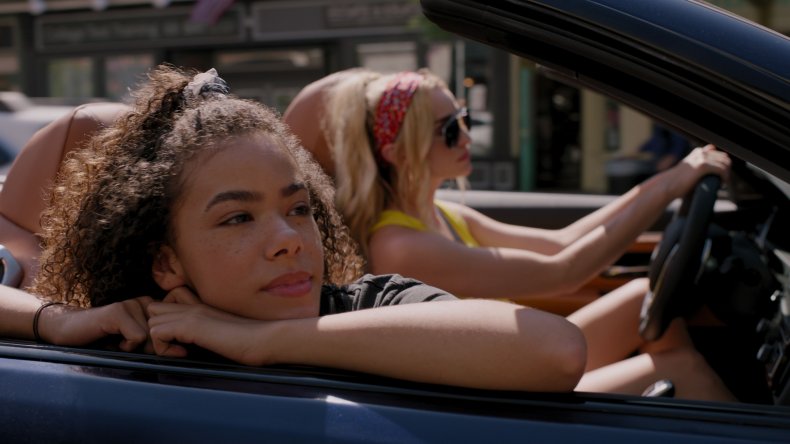 She told Oprah Magazine: "Season 1 really did feel like a season one. We just started uncovering some of the layers for all characters, across the board, that we want to dive into. Deb and I are hoping we get the chance."
The pair, however, may be sworn to secrecy. Lampert told Entertainment Weekly: "Ee can't really talk about Season 2, but what I will say is, where we always wanted Season 1 to end was with Ginny protecting her mom, but by doing so, having blood on her hands."
The stars of Ginny & Georgia on Netflix, meanwhile, were asked about Season 2 in a Collider interview. Brianne Howey, who plays Georgia, said: "Right now, we're really excited to share Season 1 and we're taking it all in, and there's nothing more that we can hope for than everyone enjoying this ride."
This was mirrored by Ginny star Antonia Gentry, who added: "Yeah, exactly. I'm just in the moment right now. And I hope everyone, by the end of it, feel a heartwarming or a heartbreak and we'll see what the future looks like. But right now it's just a blast."
The pair also reacted to the finale, which saw the pair separated. Asked whether Season 2 would see them back together, Howey said: "Of course they can. I need them to, yes." With Gentry adding, "knowing the two of them... I think, if anything, that would be the most interesting element of their relationship, that they both know, that they know, that they know."
Ginny & Georgia is streaming now on Netflix.