Girl, 4, Mauled to Death by Dog in Savage Attack: Police
A 4-year-old girl in England has been mauled to death by a dog in the backyard of a home.
Thames Valley Police officers were alerted to reports that a dog had attacked a child in Netherfield, Milton Keynes in Buckinghamshire, at about 5 p.m. on Tuesday, January 31.
Officers quickly confirmed that the child had been killed and the dog removed and "humanely destroyed."
No one else was injured in the attack, and specialist officers have offered their support to the family.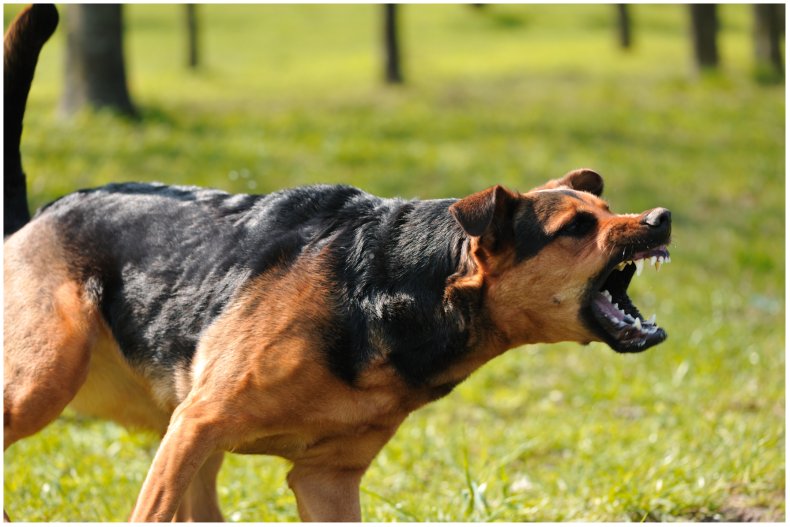 According to the U.K. Office for National Statistics, 22 people were killed by dogs across the country between 2013 and 2019.
The deaths led the U.K. Department for Environment, Food and Rural Affairs to issue a statement in October 2022. The department announced that it had worked with animal welfare partners, the police, and local authorities "to promote safer interactions between children and dogs."
In comparison, DogsBite.org, a website that collects information about dog attacks, said the U.S., which has a population more than five times that in the U.K., recorded 407 deaths from dog attacks between 2013 and 2019.
In this case, the animal's breed is not known. No arrests have been made in connection with this investigation.
Assistant Chief Constable Dennis Murray wrote in a January 31 tweet: "Terribly news - In Milton Keynes this evening, a four-year-old girl has been killed after a dog attack. Please respect the family privacy at this incredibly tragic time."
Superintendent Matt Bullivant described the child's death in Milton Keynes as "tragic" in a January 31 news release.
He added: "This is an absolutely tragic incident, in which we believe that a child has been killed after being attacked by a dog.
"Clearly, we are in the very early stages of an investigation, and it would be wrong and
unhelpful to speculate as to the exact circumstances of this incident at this point.
"However, to ensure public safety, a decision was made earlier this evening to destroy the dog involved, and this has been done humanely," Bullivant added.
"I understand how much of an impact this will have on the community and on the wider public, and people can expect to see a large police presence in the area this evening and beyond while our investigation continues. I would like to reassure people that there is no reason to believe there is any danger to the wider public at this time.
"Anyone with concerns should feel free to approach our officers and ask questions, but I urge people not to speculate about the circumstances, especially on social-media platforms," Bullivant said.
"I also understand that this case is likely to attract attention from the media. With this in mind, I would like to ask that the privacy of the family involved is respected at this very difficult time. It is impossible to imagine what they must be going through at the moment.
"We will provide further updates when we are in a position to do so."
According to the Centers for Disease Control and Prevention (CDC), there are several things people can do should an unfamiliar dog approach them. These include:
Stay still and be calm.
Avoid direct eye contact with the dog.
Do not panic, make loud noises, or run.
Say "no" or "go home" in a firm, deep voice and stand with the side of your body facing the dog.
Slowly raise your hands to your neck with your elbows in and wait for the dog to pass or slowly back away.
The CDC added that children are the most-common victims of dog bites. People should always supervise them around canines, even if they are familiar pets.
Newsweek has contacted the Thames Valley Police for comment.