Cult Members Let Girl Die Because They Thought God Would Save Her—Police
Twelve members of a religious cult known as "The Saints" have been arrested in connection with the death of an 8-year-old girl who die after being refused life-saving medication in the belief that God would heal her instead.
Elizabeth Struhs, who suffered from Type 1 diabetes, died on January 7 at her family's home in Rangeville, in the Australian state of Queensland. Her mother and father, who have since been charged with murder, did not give her any insulin in the six days leading up to her death, police said.
The couple and other church members held back on calling paramedics until 5:30 p.m. the day after the child had died, it's alleged, because they believed she would be resurrected, according the Courier-Mail newspaper.
Earlier this year, the parents, Kerrie and Jason Struhs, were charged with a string of offenses including murder, torture and failing to provide the necessities of life for their daughter, The Guardian reported. The couple has not yet revealed how they intend to plea.
Investigators on Tuesday arrested other members of their church group in connection with the girl's death, alleging that seven women and five men were aware of the situation. They were often present and did nothing to save the child; instead, police claim, they gathered around the child to sing to her and prayed to God to intervene as she died.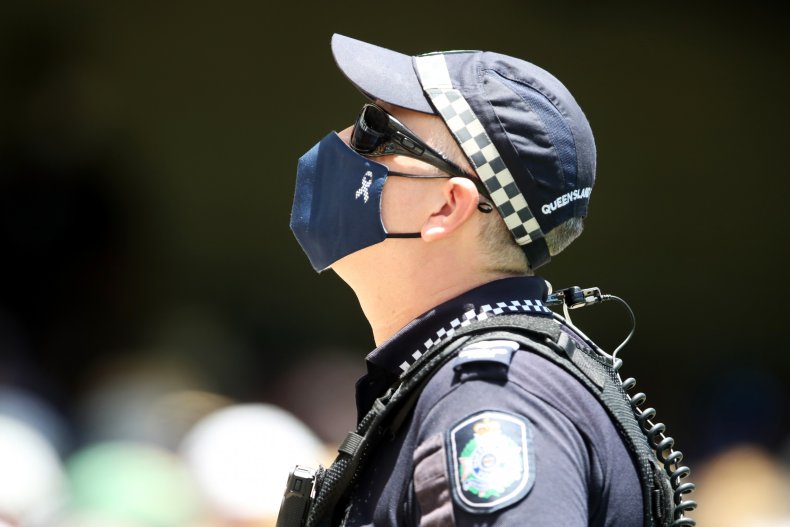 Elizabeth's older sister, Jayde Struhs, who at 23 is the eldest of eight children, told Australia's Channel 9 program A Current Affair earlier this year that The Saints had broken away from a mainstream Christian church several years ago, and had gradually become more hard line.
Their strict doctrine included rejecting medicine and Christmas celebrations, she said, describing the group as "extreme."
Jayde said she was rejected by her parents after revealing she was gay, but always stayed in touch with her beloved brother and sisters. She has vowed to look after her other siblings and has launched a fundraising appeal for help.
She posted a picture of herself with Elizabeth on GoFundMe and said she was "shattered and heartbroken" at her loss. She branded her parents' religion as "a cult" and added: "We have faced the brutal reality that the people who should have protected her did not, and we may never know the full extent of what took place…
"Elizabeth was one of 8 children, two now of adult age, including myself and five remaining siblings under 18 ranging from 3 to 16. With much ahead of us yet to be determined, I am resolute that my number one priority is the children. I am in the process of having them live with myself and with my loving partner by my side... We also have the support of my extended family including grandparents, aunts, uncles and close friends.
"My partner Emma and I will dedicate all money raised to providing the ongoing care for my five youngest family members to ensure they are welcomed into a safe, secure and loving home."
So far, she has raised around 17,000 Australian dollars ($11,700) of her AU$100,000 ($68,650) target.
Detective Acting Superintendent Garry Watts, of the Queensland Police Service, said the 12 arrested church members came from three different families. Most were in their 20s and 30s, he said, with the oldest being a man and woman in their 60s, and the youngest a 19-year-old man.
All were arrested together in a Harristown home.
Watts said he had never encountered a similar case in Australia in his near 40-year career. He described the six-month investigation as "very complex" and noted it had been carried out in conjunction with a number of other agencies, including child protection, and involved specialized child trauma and homicide investigators.
The 12 suspects were due in court on Wednesday.
Newsweek contacted Queensland police for further information.
Small cults are known to exist throughout the United States, with some coming to the attention of authorities.
Last month, shocking footage went viral online when one alleged cult member from Tonasket, Washington, repeatedly referred to his daughter as his "property" during his arrest.
In another case, a 31-year-old cult survivor told Newsweek how she was forced to live under harsh conditions for eight years in Michigan.
Last year, a cult leader was found mummified in her Colorado home. Amy Carlson, who was known to her followers as "Mother God," was wrapped in Christmas lights, according to reports.