'Cult' Survivor Reveals Strict Rules She Lived by for 8 Years Including Not Cutting Hair
A "cult" survivor who managed to break free has shared what her life was like for eight years, including not being able to cut her hair or wear pants.
Abby Burch was lost after graduating high school in 2008, after walking away from a serious car crash, her parents "devastating" divorce, a break-up and "running with the wrong crowd."
Abby, 31, told Newsweek: "I was an ideal target for a cult. My family was in shambles from the separation and divorce and I was experiencing a massive life change after graduating and becoming an adult."
She struck up a conversation with a boy from her school, Allen, on the penultimate day of senior year, and turned to him over summer as "I just needed a friend to talk to because I felt alone."
Allen Burch, also 31, was a member of a church in the United Pentecostal Church International, in Michigan, and invited Burch along to a service, which he'd attended with his family since 2005. The church in the United Pentecostal Church International did not answer Newsweek's requests for comment
"Flirt to convert"
Abby, a wedding photographer, explained church-goers bringing members of the public along is referred to as "flirt to convert."
She said: "Allen was not allowed to date someone who wasn't part of the church organization he was in. Flirt to convert serves a dual purpose of getting the person 'saved' spiritually but also making it possible for a relationship."
Abby began attending the church, who she said refer to themselves as the Apostolic Pentecostals, regularly in August 2008, and says she got pulled in over time.
"The church gave me family and stability. They showed me so much love and kindness in the beginning—the youth girls would invite me to their sleepovers, I was welcomed into the church choir, I started to help out with cleaning the church every week. They slowly pull you in, learn your weaknesses, and exploit them. Once they learned I needed family and stability, they provided it in spades, sucking me in."
Abby and Allen, who works in marketing, began dating, although there were strict rules set out by the church regarding their relationship, which they did their best to stick to.
She revealed: "We weren't allowed to publicly hold hands or sit next to each other at church until we were engaged. Of course, that didn't stop us from doing those things privately. In the beginning our 'dates' were often supervised by his parents or his brother.
"Christianity in general is pretty heavy on 'purity culture' and this church was no exception. Some couples would choose to not even kiss until their wedding day. We chose to maintain purity and not engage in sexual intercourse until the night of our wedding. This of course brings its own set of challenges into a relationship and a lot of undue stress on the wedding night.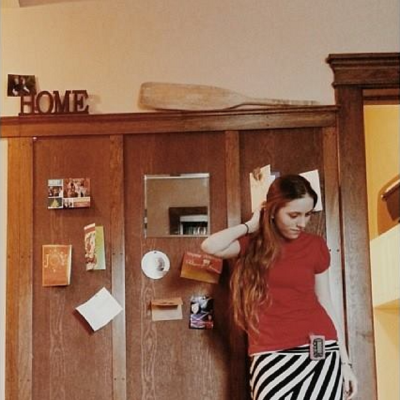 "The church expects couples to not lust after each other, not learn their own bodies, masturbation, or each other's bodies, but then you're also taught that marriage will bring you this deeply fulfilling and romantic new level to your relationship once you finally consummate—talk about pressure!"
And the pair weren't allowed to go to prom, so held an "anti-prom" instead. Allen got down on one knee in 2009, and the pair tied the knot the following year. Over time Abby settled into church life, which was made up of around 80 regular members, but looking back, realizes something wasn't quite right.
Controlling her appearance
Abby gave a tithe to the church, equating to around 25 per cent of her income—thousands of dollars each year. While she devoted most of her free time outside of her day job, also in marketing, to church activities.
She said: "Some signs you are in a cult that were applicable to my life are: The organization opposes critical thinking; isolates members and criticizes them for leaving; seeks inappropriate loyalty to their leader."
Abby, who now lives in Indiana, recalled one of the first times the church began infiltrating her life was four months after she joined, when a remark was made about her shoes.
She said: "I had recently been invited to join the church choir. I showed up to church one Sunday wearing open toed shoes. I was told if I was going to wear open-toed shoes on the platform, I had to be wearing nylons and I could not wear toenail polish. The explanation I was given was that the platform was a sacred space so we needed to adhere to specific standards when up there because it was a privilege to serve God in that capacity.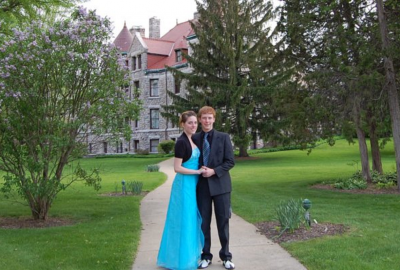 "Wearing a skirt was an obvious mandatory for being on the platform. However I was still wearing pants outside of church for eight or nine months after I started attending. It was almost a year after I joined that I fully switched over to skirts—I'd like to believe it was of my own accord, but when your friends/family are all wearing them and gently encouraging you to as well, while also behind-their-hands judging when you don't... it isn't really a 'choice' at that point."
And Abby's hair also fell foul of the standards expected, which was dyed "Crayola red" and shoulder length when she joined.
"I stopped cutting my hair around the time I started singing in the choir. I felt out of place at youth events with other area churches because I looked like a brand-newbie with my short hair even when I'd been attending for months. I eventually got permission from the Pastor to dye my hair back to my natural color so 'the outside can more accurately reflect what's happened inside.' Some people at church weren't happy about that because 'dyeing is dyeing,'" she said.
In the beginning Abby was proud of her long hair, but it soon became a burden, and she often kept it tied up. She said: "At first I loved it as my hair grew longer and longer because I started to blend in with the other girls who had gorgeous, long hair to their knees. Eventually I grew to hate it.
"Super long hair doesn't flatter my face shape, it was a pain to keep tangle-free, and for some reason strangers in public like to reach out and touch your hair when it is super long, without asking your permission. At its longest, my hair was to about mid-thigh. Because of my depression, coupled with having color damage and horrible split-ends since I wasn't allowed to trim it, it would often times become matted."
"No matter what happened, we were leaving"
By the time the couple left in 2016, she says they'd discussed leaving for about 18 months, with Allen spearheading the move. "We wanted to make sure that we weren't making a selfish, impulsive, or irrational decision when the 'if we leave' started to become 'when we leave,'" she said.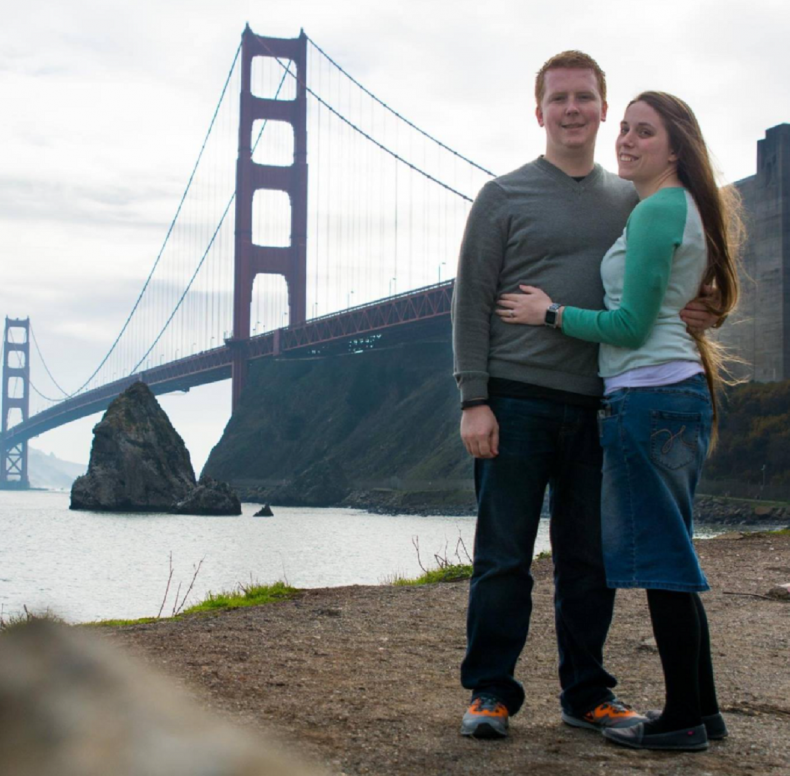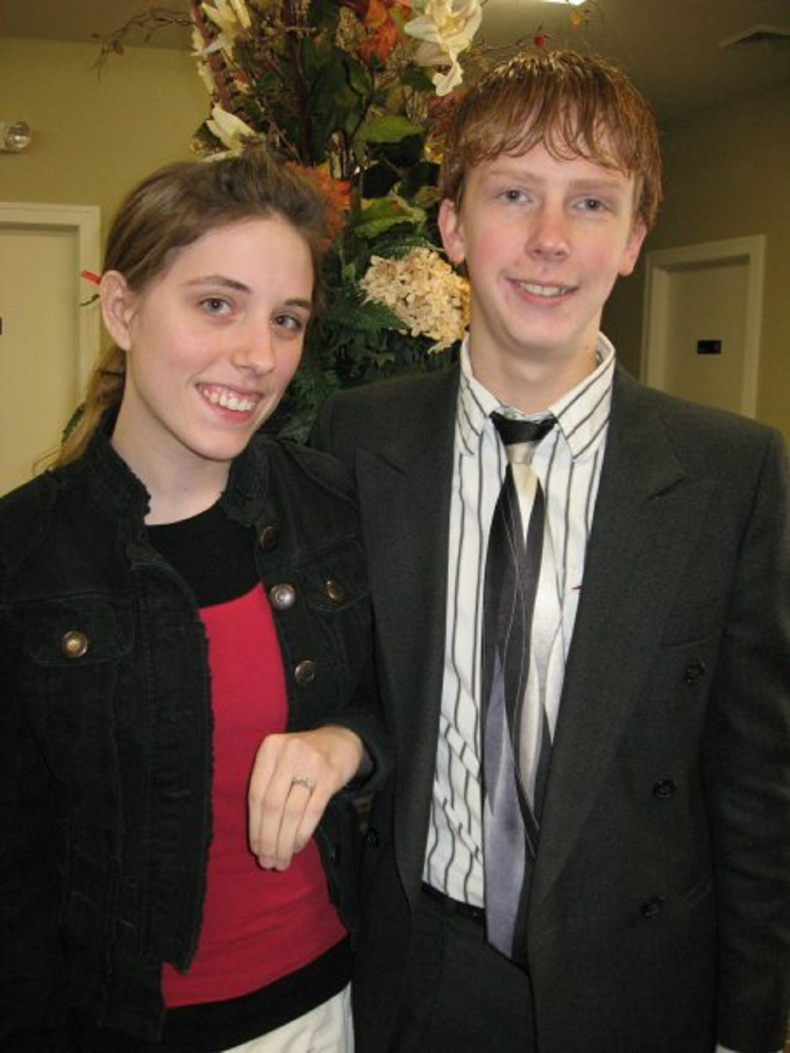 When explaining why the pair simply didn't just up and leave, Abby said: "It isn't as simple as just walking out and never coming back. We had been under the spiritual authority of this pastor for a decade—someone who helped make every major decision in the lives of everyone in the church. If you wanted to go to college, or buy a house, or get married, anything—it went by the pastor first. He controlled everything for everyone."
They set up a meeting with the pastor, recalling: "Our minds were made up and no matter what happened, we were leaving." She says they left with the pastor's "blessing," although in reality revealed: "An easy transition out isn't what we experienced.
"Everything shifted instantly. A bunch of people immediately deleted us as friends on social media," she said. As the couple embraced their new-found freedom after years of regimented daily life, Abby admitted: "It was very hard to adjust."
It took a while for Abby to reclaim her old life, as she recalled the first time she tried on pants in years.
"It was at Goodwill about two months after we left. I had worn jeans and pants for 18 years before joining the church. In my mind, it was going to be easy to slip back into them... but it wasn't. I cried in the dressing room because of the overwhelming, conflicting feelings.
"For so long it had been ingrained in me that wearing pants was sinful and immodest and yet I feel like me when I had them on in that dressing room. It took a long time to get past the nagging voice in the back of my mind anytime I decided to wear pants, a tank top, jewelry."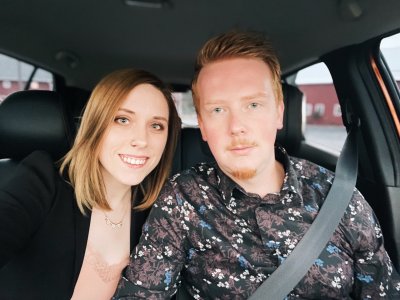 And she was finally able to get her hair cut, which she did about two months after leaving the congregation, saying it was what she was "most excited about."
Sharing her memory of her first haircut in years, Abby said they took off around 18 inches. A few months later, she said: "I chopped my hair to my shoulders and dyed it blonde, and haven't looked back since. My hair has been blonde, purple, blue, red, brown... you name it."
"My entire life changed when we left"
As the pair settled into their new daily life, Abby says it feels like where she picked up where she left off as that lost teenager.
"In a way I feel like I've time-traveled back to who I was in 2008 and picked my life back up from there. 2008 Abby was into wearing band tees, dyeing her hair crazy colors, and wanted a bunch of tattoos and piercings. I've been able to make her dreams come true. I have three tattoos, my double-helix piercing, and my nose pierced. I'm also free to take vacations longer than 2-3 days at a time because I'm not expected to be back for a church service.
"Leaving the church gave me the free time to be able to finally write and publish my first novel. I've been able to pursue many other passions because of the extra time I have in my life as well as extra finances.. I didn't even know how anxious I was all of the time until we left and I realized I had been walking on eggshells for eight years in fear of doing or saying the wrong thing and being berated or punished by the Pastor.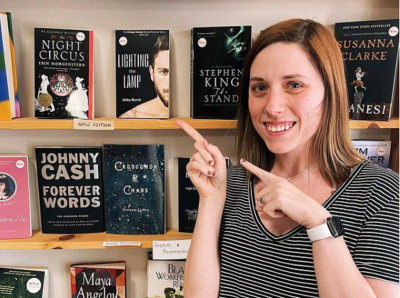 "I've been able to try and fail at so many things, and I have the freedom to form my own opinions as well. I came out as bisexual in 2018 and that is something I had briefly given thought to in high school, but joining the church and hearing their anti-LGBTQ rhetoric for eight years caused me to suppress that beautiful part of myself for a very long time."
Aside from co-workers who are also part of the church, Abby said the pair have closed that chapter on their lives, with Allen's parents also no longer attending.
Looking back on the better part of the decade, Abby said: "I would have left so much sooner, if I could have! I wish I could have told the Abby in 2014 who started questioning everything "leave NOW!!" but, I know I needed the time to be sure of my decision. Or better yet, I would have never joined, if at all possible. Having been in a cult and survived, I am honestly grateful. I have so much appreciation for the beauty in the world."
The couple, who are celebrating their 11th wedding anniversary soon, say they're focusing on their photography business, while Abby plans her second novel.
Her advice to anyone who feels they may be in a similar situation is: "If it looks like a cult, and smells like a cult... it's a cult. They will make it seem like leaving is the absolute single worst thing you could ever do, but that isn't true—staying somewhere you aren't happy is the worst thing you could ever do."