Anger as Man Tried to Give Girlfriend's Concert Ticket to Cousin's Friend
A boyfriend's decision to give his girlfriend's concert ticket away to a teen sparked fury online, and even led to a change in his decision.
The 20-year-old took to popular Subreddit "Am I the A**hole" in a bid to gain insight on his situation after leaving his girlfriend upset.
A study of 1,000 couples cited communication as the most common source of conflict in relationships, along with habits, chores, and finances, but this boyfriend's cause was somewhat unique in comparison.
He explained that he managed to source three VIP tickets to a concert for a popular artist and initially planned to take his girlfriend and his younger cousin as they are both "die hard fans."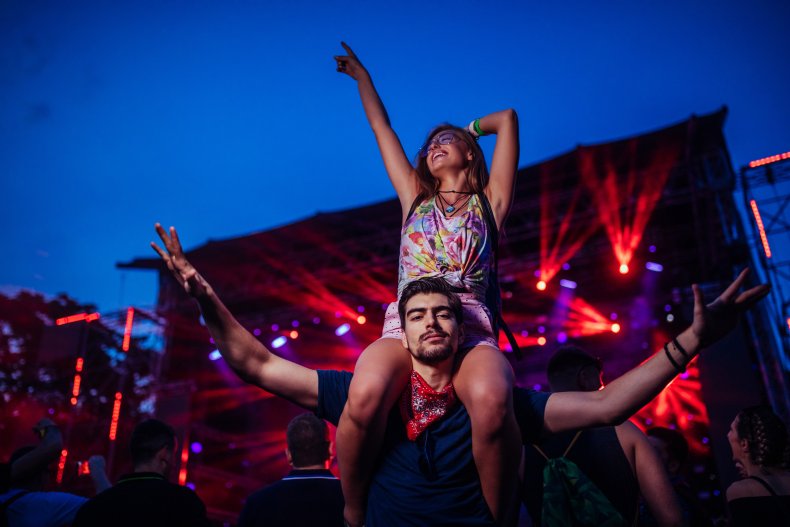 His girlfriend, he wrote, had already purchased a new outfit and planned her makeup.
After telling his 14-year-old cousin that he was able to buy three tickets, she wrongly assumed that the third ticket was up for grabs and invited a friend.
"The best friend was super excited and thanked me very much," wrote the boyfriend. "They were so happy and I just couldn't bring myself to look that kid in the eyes and tell her 'no, you can't have it.' I knew that the friend lost her mom and grandma a few months earlier and I felt like I would be a horrible person for making her lose yet another thing that was important to her."
His initial idea to simply let his girlfriend take the teens was shot down by family members who cited that they did not know her properly, as the pair had only dated for a few months.
"My mom said to either take my cousin and her friend or tell the friend she can't come and take my girlfriend instead. It was a very difficult situation and I didn't want to hurt innocent kids' feelings so I made a hard decision and told my girlfriend she couldn't come," he wrote.
Unanimously, Reddit crowned the boyfriend as "the a**hole" in the situation, arguing that he should have been upfront about the confusion and let his girlfriend keep the ticket.
"You're the a**hole for hyping up the event, having your girlfriend spend all this money on outfits, makeup and jewelry and for wasting her time on practicing her makeup and what she will say," wrote one user with over 27,000 votes.
"It was not your cousin's place to give away your third ticket. The other person's situation is sad, but you already made commitments," they added.
Another popular comet, with over 11,000 votes, read: "This should have been a teaching moment for your cousin. It was not appropriate for her to invite someone else without your permission. Also, if YOU are inviting someone to an event, make it clear. Children have disappointments in life, that is part of growing up.
"Adults make adult decisions," it continued. "You did not make an adult decision. You need to fix it if you have any long term plans with your girlfriend."
"Good luck with trying to make up for it," warned another Reddit user. "You bought something for your girlfriend then took it away from her to give to some random kid who is not even a relative."
The backlash online however seemed to sway the boyfriend's thoughts as he updated the post with his latest actions.
"I'm taking my girlfriend to the event," he confirmed. "My cousin isn't going and neither is her friend. I'm selling the other ticket.
"I talked to my cousin about it. I actually got back from her house a few minutes ago. There was screaming, crying, and her parents were angry too. Long story short, she said she acknowledged that there might've been someone else, but she thought she'd get away with it if she told me about her friend. She really wanted her friend to be happy after the traumatic events of her past, and she saw this as her chance."
The boyfriend added that he is set to apologize to his girlfriend and hand her the ticket as he knows she would do the same for him.
Newsweek reached out to the Reddit user, but was not able to verify the details of the case.
If you have a similar family dilemma, let us know via life@newsweek.com. We can ask experts for advice, and your story could be featured on Newsweek.