The Last of Us Part II continues to be a controversy magnet, over a year on from its initial release.
Popular YouTubers Girlfriend Reviews are at the center of the latest scandal, after an anonymous Reddit user alleged that they had been receiving death threats from the channel's fanbase. Newsweek contacted Girlfriend Reviews over email to find out more about the situation and how they respond to these serious accusations.
Who Are Girlfriend Reviews?
Girlfriend Reviews skyrocketed to internet fame when they published their debut video in November 2018, entitled "Should Your Boyfriend Play Red Dead Redemption 2."
The basic premise of this clip was that the titular girlfriend (who was later revealed to be named Shelby) recounted the experience of watching her partner, Matt, playing Rockstar's western epic. In addition to making valid criticisms, they interspersed various memes throughout the review and generally kept things quite playful.
Incentivized by the breakout success of their first video, the duo proceeded to cover various other releases—including Fallout 76, Marvel's Spider-Man, Dark Souls and God of War—offering their unique perspective on whether these titles were enjoyable for "backseat gamers" like Shelby. This quickly evolved into a regular series (with 94 videos published at the time of writing) and is now essentially the couple's day job.
Their biggest review to date, focussed on The Legend of Zelda: Breath of the Wild, has amassed over 2.8 million views and the channel itself is sitting at 1.28 million subscribers. In 2019, they were even nominated for the best gaming channel accolade at the 9th annual Streamy Awards, in recognition of their concise scripts, polished editing and witty insights.
Over time, the couple has experimented with their signature format, giving Matt an on-screen presence in the videos and even uploading a few musical parodies to the channel. Yet the core appeal remains largely the same, as Girlfriend Reviews provides a refreshing alternative to some of the more serious gaming YouTubers out there and will often distance themselves from any drama.
However, over the past couple of weeks, their upload schedule and light-hearted content have been severely disrupted, owing to an incident surrounding the ever-contentious Last of Us Part II.
What Is The Last of Us 2 Controversy?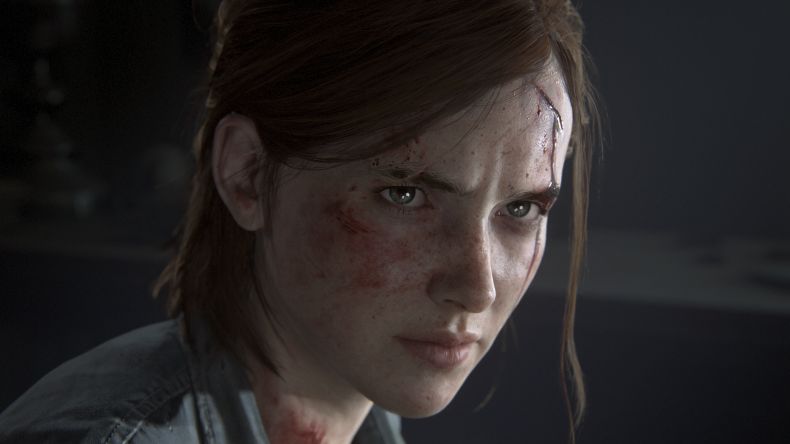 Although it received stellar reviews and multiple awards, it is hard to think of a more polarizing game than The Last of Us 2. Some detractors have even taken to dubbing it The Last Jedi of Us, in reference to the equally controversial eighth installment in the Star Wars saga.
Where many found that the sequel took bold and exciting narrative risks, others were critical of what they felt was an unsatisfying follow-up to one of the most beloved titles of all time. Everything—from an early plot twist, to a mid-game protagonist switch and the ambiguous ending—was the subject of heated disagreement online, some of which turned quite ugly.
Those involved with the making of the game were on the receiving end of harassment and multiple death threats (especially actress Laura Bailey, who portrayed the divisive character of Abby). Meanwhile, those who voiced any legitimate criticisms of the game would often be tarred with the same brush as those who were clearly taking things too far.
While the situation has calmed down slightly in the intervening year, the mere mention of the game online is still enough to invoke passionate arguments from either side. Girlfriend Reviews has first-hand experience of this, thanks to a video they published back in July 2020.
Entitled "Understanding The Last of Us Part II", the video was broadly positive about the game and served as a kind of essay on its themes and storytelling decisions. As with every other piece of content surrounding The Last of Us 2, the reaction to this was very much split down the middle, but the sequel's narrative director, Neil Druckmann, seemed to enjoy it and even shared a link on his Twitter account.
In the words of Girlfriend Reviews themselves, it was this public endorsement that put their channel on the "naughty list", alongside other content creators who praised the game, including "Videogamedunkey".
In particular, a subreddit for those who were unhappy with the sequel, known as r/TheLastOfUs2, has been fiercely critical of Girlfriend Reviews ever since the video was uploaded. There, several users have accused the channel of being "paid off" by developer Naughty Dog, and of belittling anyone who did not like the game.
As things often do in these forums, the debate would sometimes escalate further, leading to personal insults and abusive comments. Speaking to Newsweek about this over email, Matt and Shelby said: "As far as disagreeing in the gaming community, at the end of the day... it's just a game. If you don't like something or disagree with someone, there are thousands of other games and people playing them that you can fill your time with."
What Happened in Relation to Girlfriend Reviews and Death Threats?
On Saturday, July 10, the Girlfriend Reviews Twitter account posted a couple of screenshots from the r/TheLastOfUs2 threads (with all the usernames censored) showcasing the discourse that is regularly happening on the site.
Shortly thereafter, a now-deleted account, known as the "TheRealRogerEbert", posted screenshots of death threats that they supposedly received from members of the Girlfriend Reviews fanbase. This anonymous user suggested that the YouTube channel was fostering a hateful community and that it should take responsibility for the alleged harassment.
This post reached the subreddit's front page, where it remained for several days. During this time, TheRealRogerEbert uploaded screenshots of even more abusive messages that they claimed to be receiving from other Girlfriend Reviews subscribers.
The Redditor eventually reached out to the pair over email and threatened to take things to the authorities if they did not openly condemn the harassment. It was at this point that Matt and Shelby decided to do a little digging of their own and subsequently came to the conclusion that TheRealRogerEbert had "sent fake death threats to himself in order to blame and defame Girlfriend Reviews."
Girlfriend Reviews Conducts an Investigation
The pair published their findings in a 22-minute YouTube video on Saturday, breaking down the evidence and substantiating their claims.
To summarize a long saga, they inspected the alleged death threats posted by u/TheRealRogerEbert and, upon closer examination, decided that "it wasn't hard to prove that this guy faked the whole thing."
According to Matt and Shelby, while the abusive messages purportedly came from different people, they all contained the same idiosyncratic punctuation mistake. They claim that, in each of the now-deleted screenshots, backticks (or grave accents) were erroneously used in place of apostrophes. This led them to conclude that the death threats were all composed by the same person using different usernames.
They then looked further into these usernames (which had only been partially censored in the screenshots) and potentially identified one of them as u/VivaLaEverything. This Redditor had only ever published a single post, on the r/Shakespear subreddit, in which they had made the exact same backtick error.
Investigating this further, Matt and Shelby said that they found a link to VivaLaEverything's Google Play Store page. There, they allegedly discovered that the user was Slavic and they had a Google AdSense account. Meanwhile, they noticed that the alleged victim of the death threats, TheRealRogerEbert, had also previously posted about being Polish and about using an AdSense account.
Still, they conceded that this was not proof that the two accounts were being run by the same person. After all, it is not outside the realms of possibility that a Slavic Girlfriend Reviews fan could have sent abusive messages to another Slavic Redditor.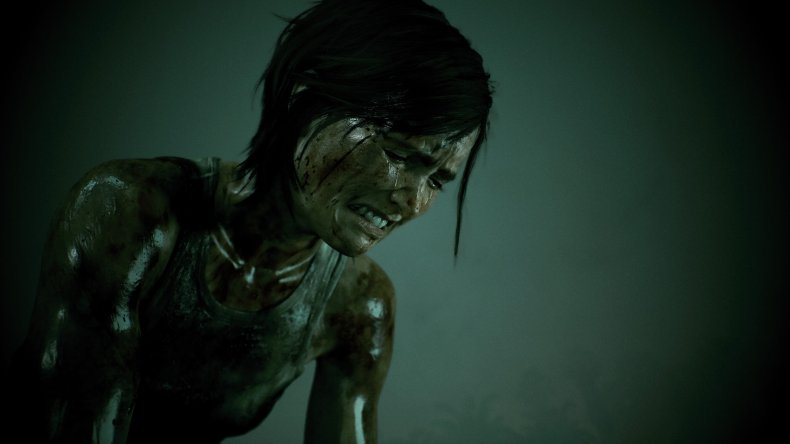 As such, the YouTubers decided to "play ball" and emailed TheRealRogerEbert to discuss the situation further. During this correspondence, they allegedly noticed that TheRealRogerEbert made the same backtick error as VivaLaEverything.
According to Matt and Shelby, this was enough to convince them that they "had smoked the fox out of his hole" and so they decided to call the Redditor's bluff about going to the authorities.
They promised to report everything to the site admins, at which point both the VivaLaEverything and RealRogerEbert accounts were suddenly deleted (you can no longer find them anywhere), as was the personal email account that had been used to communicate directly with Girlfriend Reviews.
Writing to Newsweek about the situation, Matt and Shelby said: "The sleuthing and detective work was just as interesting as it was exhausting and stressful. As the dots started to connect and we celebrated our little victories, those moments of excitement were always followed up by this sinking feeling of 'Okay, this is pretty bizarre and scary. Why is this even happening?'
The Fallout From the Controversy
When asked about the response to the video, Matt and Shelby said: "We were incredibly nervous about uploading this [...] It wasn't our typical silly content so we really didn't know how our audience would react. Lucky for us the response from our fans, and people who had no idea who we were, has been incredible. Our biggest fear was that people would feel we overreacted, but they've all been very validating."
The reception has not been universally positive though, with some members of the r/TheLastOfUs2 community accusing the channel of fabricating the whole situation for the sake of clicks. For their part, the subreddit's admin has published a lengthy statement declaring that they believe the Girlfriend Reviews video.
It reads: "[U/therealrogerebert] lied. To us, to you, and last but not least to Matt and Shelby of Girlfriend Reviews as well. We condemn u/therealrogerebert's actions. Behaviour like that has no place in this subreddit, and had he not deleted his account we would have banned him ourselves immediately after realising that he faked the threats he claimed to receive.
"Initially we didn't really doubt those claims, since we ourselves have so regularly received threats and harassment from passionate fans of Part II that his claims did not seem that outlandish to us, so we let his post stay up at first."
Speaking about this aspect of misinformation, Matt and Shelby said to Newsweek: "What we've taken away from this whole thing is how important it is to be responsible on the internet. Remember that anyone can say anything and if you find yourself having a big reaction to something you read, it'd probably be a good idea to do a little research before you share that information."
Trying to create a positive from the situation, Girlfriend Reviews ended their video with a promotion for a new charitable campaign that is raising money for the "Best Friends Animal Society." At the time of writing, this has managed to generate $29,372.